Staff
Click on a staff person's name to view their biography.
PARENT ORGANIZING
Allyson Criner Brown, Tellin' Stories Project Manager
América Calderón, in memoriam
Talia Brock, Bilingual Program Coordinator
Jazelle Hunt, Documentarian
Erika Landberg, Special Project Assistant
Maybelline McCoy, Bilingual Program Coordinator
PROFESSIONAL DEVELOPMENT
Fayette Colon, Coordinator of Teacher Engagement and Professional Development
PUBLICATIONS
Don Allen, Publications Director
PROJECTS
Lauren Cooper, Coordinator, Zinn Education Project and HowardZinn.org
Alison Kysia, Project Director, Islamophobia: A People's History Teaching Guide
L. Nqobile Mthethwa, Researcher, Zinn Education Project
Jenice View, Civil Rights Movement, Senior Professional Development Specialist
ADMINISTRATION
Deborah Menkart, Executive Director
Allyson Criner Brown, Associate Director
Allison Acosta, Communications Coordinator
Mykella Palmer-McCalla, Creative Coordinator
Pat Corekin, Administrative Associate
SPECIAL PROJECT CONSULTANTS
Enid Lee, Virtual Scholar
 Staff Biographies
---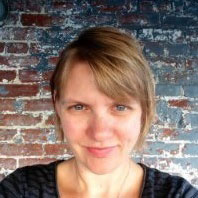 Allison Acosta, Communications Coordinator
Allison joined the Teaching for Change staff as communications coordinator in 2015. She has been active in social justice movements since high school. She worked in the labor movement with Jobs with Justice doing communications for more than a decade. Allison earned a BA in Sociology with a concentration in Multicultural and Ethnic Studies from Bard College. A lifelong D.C. resident, she is now raising her own children in the city. She is active in her children's school and in D.C. education issues.
---
Don Allen, Publications Director
Don has been working in bookstores and libraries since his Kent State college days when the South African anti-apartheid/divestment movement reached the campus. His first political lesson about government lying was when Reagan fired his dad for being a striking member of PATCO, the air traffic controllers' union. Don used his bookstore experience and those political lessons to become Teaching for Change's first bookstore manager upon the founding of Busboys and Poets. After 5 years in the bookstore, he is looking forward to bringing his experience to the entire Teaching for Change publications department.
Don seriously believes that Naomi Klein is walking strongly in the footsteps of sorely missed Howard Zinn as a writer/activist. When not reading Klein's tweets and newsletters, Don enjoys international mysteries by writers such as Colin Cotterill, Donna Leon, and Qui Xiaolong. Don and his wife, Kelly, live in Takoma, D.C. with a cat named after a Twain character. He often spends his free time rooting for last place baseball teams and against publicly funded sports stadiums.
---
Talia Brock, Bilingual Program Coordinator
Talia was born in Washington, DC and raised in Silver Spring, MD, so she has been a resident of the DMV for most of her life. In the interest of experiencing life outside of the "bubble" that is the DC metro area, she attended Denison University in Granville, OH. It was during her time studying and volunteering abroad at an education based non-profit in Santiago, Dominican Republic that her interest in social justice began to take shape. After graduating, Talia returned to DC to work as a City Year corps member, where she became deeply frustrated by the effects that systemic oppression had on her students and their families. Once her corps year had ended, she channeled that frustration into her work as a tenant organizer and manager at the Latino Economic Development Center, where she served alongside the District's low-income residents of color to organize for the preservation of affordable housing. In her spare time, Talia enjoys reading fiction, creating art, and daydreaming about ways to change the world. She is excited to be a part of the Teaching for Change team and looks forward to supporting work that is radically transforming education in the US and abroad.
---
Fayette Colon, Coordinator of Teacher Engagement and Professional Development
Fayette Colon has been a teacher in urban schools for the past six years. She grew up in the South Bronx and graduated from Columbia University with degrees in history and education. She was a founding teacher of Harvest Collegiate High School in NYC, where she taught about feminism, the prison industrial complex, and revolutions in Haiti and Cuba. Faye was also a founding teacher of a student organization that discussed how oppression impacts disciplinary systems in schools and the prison system. At Harvest, she helped develop student-centered restorative practices and education programs, including an accountability process called Fairness. In 2016, Faye led a student trip to New Orleans to work with NOLA students and organizers to increase knowledge about the prison industrial complex, and ways to combat it using restorative practices in schools. For the past two years she has been working as a middle school Social Studies teacher in Washington D.C., focusing her instruction on the social inequalities of ancient civilizations. Faye loves reading, cooking, and tasting new cuisines at local farm to table restaurants.
---

Lauren Cooper, Coordinator, Zinn Education Project and HowardZinn.org

Born in Phoenix, AZ, Lauren fled the 110°+ summers as soon as she could to attend the Johnston Center for Integrative Studies in California. In this program, housed in a living/learning environment built on community and consensus, students are responsible for designing their educational path, evaluations are given in lieu of grades, and graduation contracts are negotiated with peers, professors, and administrators. She studied media and sociology, and graduated in 1998 with a BA in Visual Sociology: Film and Societal Issues.
With an interest in independent media, she worked at the Phoenix New Times back in Arizona, and then the Independent Press Association in San Francisco, accumulating six years of professional publishing experience ranging from editorial to distribution, from marketing to client and vendor management. She was able to fuse her educational and publishing experience when she joined the Teaching for Change staff in 2007. She is the coordinator of the Zinn Education Project and manages the HowardZinn.org site. She's Native American (Muskogee Creek and Akimel O'otham) and enjoys "being around books and people who read them."
---
Pat Corekin, Administrative Associate
Overly influenced by grunge music in the '90's, experimental writers like Samuel Beckett, Paul Auster, and Gertrude Stein, and volunteering many hours at animal shelters, Pat found her way into the 21st century by accident. Starting out as an experimental poet under a pen name, she stumbled upon conceptual web development as an art form.  She is developing a site that will feature poetry dealing with mental illness, substance abuse, and ending homelessness. Pat currently lives with an Anatolian Shepherd named Lexi who takes up most of her studio apartment. When not working, writing, or coding, Pat and Lexi roam the streets of DC in search of poetry. And most nights, they find their way home.
---
Allyson Criner Brown, Associate Director
Allyson Criner Brown is the associate director of Teaching for Change and leads the Tellin' Stories parent empowerment project, recognized by the U.S. Department of Education and the Harvard Family Research Project as a leading innovation in family engagement.  She is a parent, educator, and seasoned practitioner who has received prestigious honors from the National Academy of Public Administration and the National Forum for Black Public Administrators. Allyson has represented Teaching for Change in interviews, articles, symposiums, and workshops for Education Week, The Atlantic, ThinkProgress, NPR, the Smithsonian Anacostia Community Museum, and the Smithsonian National Museum of African American History and Culture.  A former middle school teacher, Allyson holds a master's degree in public administration from The George Washington University and is driven by her experiences in schools and community-based nonprofits that focus on education, youth development, and social justice. Originally from Oakland, Calif., she is an avid cyclist who lives with her husband and daughter in Washington, D.C.
---
Alison Kysia, Project Director
Alison Kysia is the project director of "Islamophobia: a people's history teaching guide" at Teaching for Change. Previously, she designed Islamic studies and anti-Islamophobia teaching modules for adult education audiences, including religious leaders, social justice activists, and teachers. She taught U.S., world, and Islamic history in an urban community college and English language to adult immigrants. Alison holds a B.A. in Race, Class, and Gender Studies and an M.A. in History. In addition to being an educator and curriculum developer, she is also an avid potter who is creating a three-part public art installation called "Islamophobia: A dhikr in clay."
---
Erika Landberg, Special Project Assistant
Erika Landberg has just joined the staff of Teaching for Change, but her relationship with the organization dates from her 14 years as Program Director at DC VOICE when the two organizations often worked in partnership on public school reform projects. As the daughter of two public school teachers, she has been involved in public education in some way or other since birth. A former teacher, she was an activist public school parent as her two sons attended and graduated from the DC Public Schools. She served as a PTA president numerous times and also as co-chair of the city-wide organization, Parents United. She served two terms as an elected member of the DC Board of Education. She is still personally involved in the DC Public Schools through her sons, with two grandchildren attending one school and the other son serving as a bilingual counselor in the school system. She also serves as an active lay leader at All Souls Unitarian Church, a diverse congregation deeply involved in multiple civil rights and social justice issues.
---
Maybelline McCoy, Bilingual Program Coordinator
Maybelline is an activist, community organizer and global change agent. As a first generation Panamanian, Afro-Latina immigrant, she continues to explore the intersections of race, class and social justice among marginalized communities through truth telling.  She graduated from Brigham Young University with a Bachelors degree in Latin American Studies and International Development with a particular focus on Central America.  For the past 13 years she has delved into the community organizing and education realm. She was country director of HELP International in El Salvador focusing on equity and self-sufficiency in rural communities, documented gentrification and the displacement of Panamanian people through UNICEF in Casco Viejo, Panama, and to has been active in immigrant-led and immigrant-centered movements here in the D.C. area.  She enjoys reading Black Feminist brilliance, visual story telling via her camera, surrounding herself with Black excellence inside the walls of the National Museum of African American History and Culture where she volunteers monthly, and showing up in solidarity with just causes highlighting humanity with her three children in tow.  She is honored to be a part of the Tellin' Stories team and Teaching for Change family as a parent organizer, and she and her husband are determined to spread the word about this tremendous vision everywhere they go.
---
Deborah Menkart, Executive Director
Raised in D.C., Deborah's activism began in junior high school when she protested D.C.'s "taxation without representation" and the "dresses-only" dress code for girls. The dress code changed, but D.C.'s colonial status continues. Her perspective on the world was shaped by being the first born in the U.S. of European immigrants on both sides of her family and being raised by a single mother who worked as a dressmaker. During the 1970s Deborah lived in San Diego, California, where she worked as a shipyard electrician and was active in the antiwar, women's, international solidarity, and labor movements. Through all of these experiences she decided that for any social justice movement in the U.S. to succeed, a change in pre-K—12 education is essential. Since 1989 she has been pursuing that goal in her work at Teaching for Change.
---
L. Nqobile Mthethwa
As an undergrad, Nqobile Mthethwa worked as a research/project assistant for three years writing, organizing and archiving data pertaining to the Carter G. Woodson Institute's digital exhibition 'The Movement in the Archive' created and supervised by director/Professor Deborah McDowell.  She has worked on open source web-publishing platforms for the display of library, museum, archives, and academic collections/exhibitions. She presented on Julian Bond's legacy as a historian on a panel at the Julian Bond Symposium in October 2016.  She also helped create and teach a course titled 'Introduction to Citizenship & Activism A Critical Examination of Jefferson's University' for four semesters with Professor Walter Heinecke. Her research interests include organizational structure of grassroots movements, federal legislation of the Civil Rights era and documenting untold historical narratives. She graduated from the University of Virginia in May 2017 with a B.A. in Political Science.
---
Mykella Palmer-McCalla, Creative Coordinator
Convinced that her future career title would read Advertising & Design Mogul, Mykella chose to major in marketing at the University of Maryland, College Park, where she was a member of the highly select, nationally acclaimed Hinman CEOs living-learning program. But it was in an African American rhetoric class where she discovered her true passion: words. Inspired by the ability of such titans as Frederick Douglass, Cornel West, and Maya Angelou to shape a culture's ideas through language, Mykella decided to add writing to her artistic pursuits. Today, she's the Creative Coordinator of Teaching of Change and helps manage the website and all things visual. If you really need her and can't find her, try looking in a comfy corner somewhere. You'll probably discover her there, hiding out, curled up with her nose in a book.
---
Jenice View
Dr. Jenice L. View is an Assistant Professor in the Graduate School of Education at George Mason University. For more than 20 years, View has worked with a variety of educational and nongovernmental organizations, including a public charter school, the Just Transition Alliance, Rural Coalition, the Association for Community Based Education, and LISTEN, Inc. to create space for the voices that are often excluded from public policy considerations: women, people of color, poor urban and rural community residents, and especially youth. She has a BA from Syracuse University, an MPA-URP from Princeton, and a PhD from the Union Institute and University. View, a native of one of the last U.S. Colonies (Washington, D.C.), is the proud mother of two daughters, Ava and Leah. She hopes to pass on her inheritance of being a politically aware and socially active woman that she received from many including her paternal grandparents (among the first organizers in the Nation of Islam in the 1940s), and her parents (who have helped form and sustain many local D.C. community institutions).
---