Finding Multicultural Children's Books
The diversity gap in children's books and the publishing industry is wide and in the past 20 years has not significantly changed.
Only 14% of children's books published in 2014 were by or about people of color and Native Americans. A staggering eighty-seven percent of references to American Indians in academic standards portray them in a pre-1900 context.
Of people working in the publishing industry, seventy-nine percent are white.
We encourage everyone to challenge this crisis in children's book publishing. Author Zetta Elliott noted,
People want to believe we're making progress because the word diversity gets bandied about on social media. But what's needed in the movement for inclusive children's literature is greater transparency.
Join the #StepUpScholastic campaign to put pressure on one of the leading publishers and distributors of children's books.
The illustration below, produced with data from the Cooperative Children's Book Center, is available to share via Creative Commons.
Learn about the production of the image.
Stay informed, find good books, and share information with the resources listed below.
Book Lists and Reviews
Here are recommended blogs and websites on multicultural and social justice children's books.
---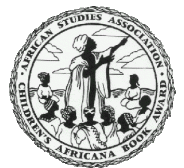 Africa Access Review. An online database with over 1,000 annotations and reviews of children's books on Africa and the annual Children's Africana Book Award.
---
American Indians in Children's Literature (AICL). 
Established in 2006, AICL provides critical perspectives and analysis of indigenous peoples in children's and young adult books, the school curriculum, popular culture, and society.
---
Anti-Bias Education or Young Children and Ourselves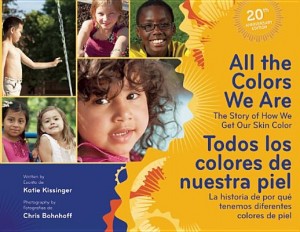 . Articles on anti-bias education and early childhood booklists on personal and social identity.
---
Américas Award. The Consortium of Latin American Studies Programs (CLASP) offers up to two annual book awards, together with a commended list of titles on Latin America, the Caribbean, or Latinos in the U.S.
---
The Brown Bookshelf features the best picture books, middle grade, and young adult novels written and illustrated by African-Americans.
---
Cooperative Children's Book Center (CCBC). Established in 1963 at the School of Education at the University of Wisconsin-Madison, the CCBC is committed to identifying and promoting excellent literature for children and adolescents. The CCBC also compiles annual statistics on the number of books published annually by and about people of color and Native Americans.
---
Crazy Quilt Edi promotes literacy for teens of color. Read librarian Edith Campbell's annual booklist for reviews of books about teens of color.
---
The Dark Fantastic blogs about race and the imagination in children's and YA books.
---
De Colores reviews and critiques children's and young adult books about Raza peoples throughout the Diaspora.
---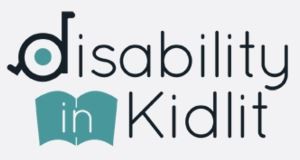 Disability in Kidlit is dedicated to discussing the portrayal of disability in middle grade and young adult literature.
---
Latin@s in Kid Lit features articles about Latin@s in children's books, including reviews and booklists.
---
The Lee and Low Books blog explores race, diversity, education, and children's books.
---
The Pirate Tree is a collective of children's and young adult writers interested in children's literature and social justice issues.
---
Reading While White is a blog by white librarians organizing to confront racism in the field of children's and young adult literature, allies in the ongoing struggle for authenticity and visibility in books.
---
Rethinking Schools magazine offers reviews and lessons on multicultural and social justice books.
---
Teaching for Change Books offers carefully selected lists of multicultural and social justice books for children, educators, and ourselves on its indie, non-profit webstore.
---
We Need Diverse Books advocates essential changes in the publishing industry to produce and promote literature that reflects and honors the lives of all young people.
---
Zetta Elliott blogs about multicultural children's books and education and promotes the Birthday Party Pledge.
---
Articles about Multicultural Children's Literature
There have been many articles written about the critical need for books that reflect and affirm the identities of all children. Below are a few key articles to consider.
The Color of Authenticity in Multicultural Children's Literature by Rebecca A. Hill
Guide for Selecting Anti-Bias Children's Books by Louise Derman-Sparks
Something Like an Open Letter to the Children's Publishing Industry by Zetta Elliott
'All Indians Are Dead?' At Least That's What Most Schools Teach Children by Alysa Landry
The Apartheid of Children's Literature by Christopher Myers
Where Are the People of Color in Children's Books? By Walter Dean Myers
Missing From the Shelf: Book Challenges and Lack of Diversity in Children's Literature by Pen America
More Anti-Bias Education Articles
Additional Resources
Worksheet for Selecting Native American Children's Literature from the Smithsonian National Museum of the American Indian