#StepUpScholastic for ALL children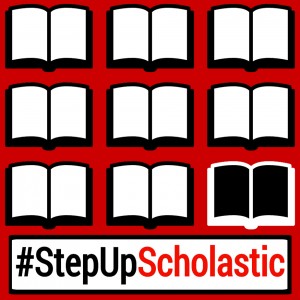 #StepUpScholastic is a campaign for teachers, parents, and students to tell Scholastic to publish and distribute children's books that reflect and affirm the identity, history, and lives of ALL children in our schools. Scholastic must increase the representation of people of color and Native Americans to match their audiences.
We share here ideas for engaging children and adults in the campaign, including examples of classroom activities and articles on developing critical literacy.
Use the resources below to critique the catalog, then write a letter to Scholastic and spread the word.
Critique the Scholastic Catalog
Consider the books that should be in our homes and classrooms. How does this vision of a robust library compare to the selection in the Scholastic catalog? As one of the lead providers of children's books to schools, does Scholastic offer the books we need?
Children and adults can consider questions such as these while they look at a Scholastic Catalog:
How many books by or about people of color and Native Americans do you see?
Does this reflect the diversity that you see in your school, community, and/or the world?
Of those books, how many are affirming, honest, and read-me-again interesting?
If they are about a famous person, is it someone new or the same few people already on your bookshelf?
Does the famous person make change all on their own or as part of a group effort?
There are a number of approaches to engaging students in this critical analysis. We share classroom examples and articles below. We will add more as we collect them from teachers and parents.
Just as important as sending the letter will be the process of engaging young people in examining and assessing the selection offered by Scholastic. These critical literacy skills will help them as citizens and consumers for years to come.
Critical Literacy in the Classroom
Below are two examples of how classroom teachers have engaged their students in critical examination of children's books.
6th Grade at Bank Street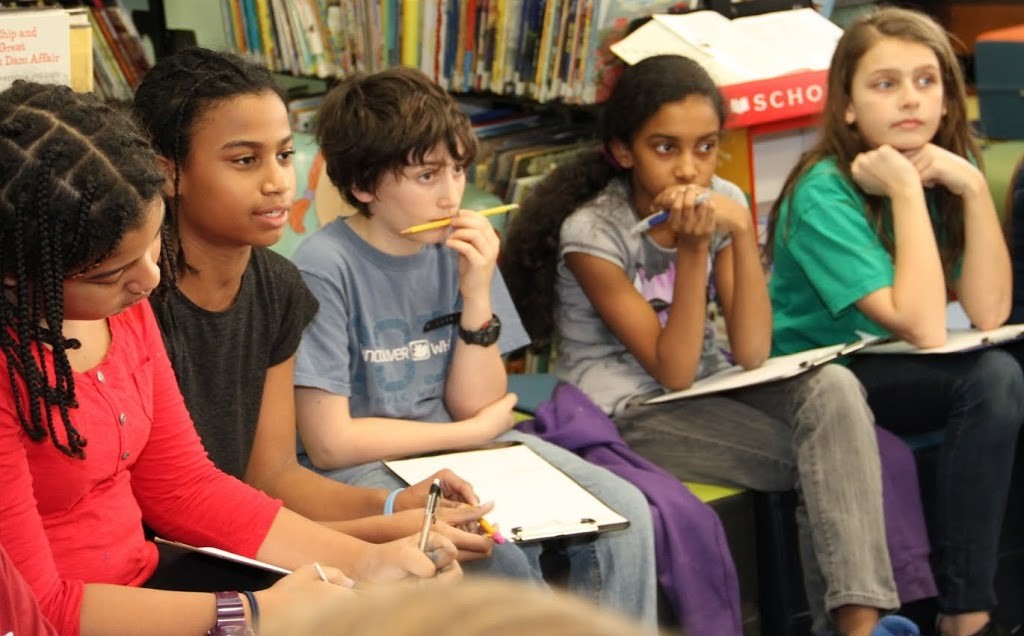 In October of 2102, Jamie Steinfeld's sixth-grade Humanities class began to study book covers with Allie Bruce, Children's Librarian, and Anshu Wahi, Diversity Director. Read a detailed description of their process and outcomes.
3rd Grade Students of Ruben Brosbe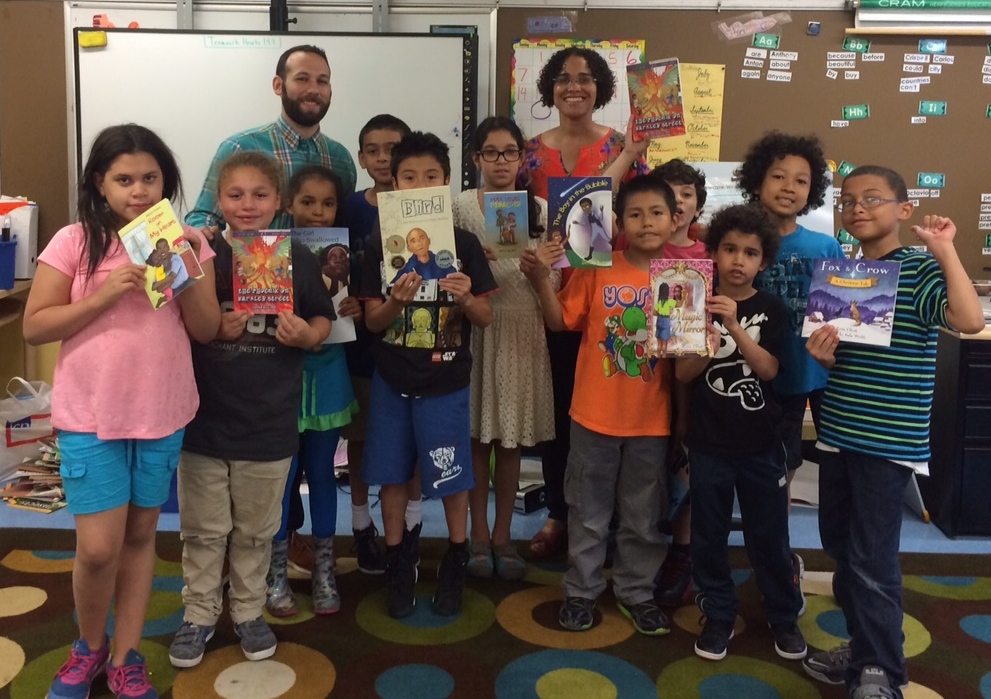 Ruben Brosbe describes the preparation for his students #DearScholastic letters.
These letters were a performance task at the end of a book review (persuasive writing) unit so my students already had weeks of exposure to opinion words and the diversity gap in kids lit. That said I don't think this is essential. It's just important context I think.
I opened the unit by asking my students to list all their favorite fictional characters (most gave me TV or movie characters). We crossed out all the non-human characters and then we went through the list and they told me the skin color of the characters (at this point we didn't have a shared definition of race). When we were done we saw we had just one character of color on the board. The kids were shocked and angry. We had a great conversation about why we thought this happened and why it was unfair.
Then I showed kids a infographic on kids literature and we spent the next few weeks only reading books with characters of color. Over the course of this time we talked about the experience of reading these books and the importance of "mirrors" and "windows."
When the November Scholastic book catalog came we looked through it and counted the people of color. The lack of representation in the catalog led to the letter writing. Here are the directions I gave to students for their letters.
Articles on Critical Literacy
These articles, while not specifically about the Scholastic catalog, provide good examples of how to engage students in critical literacy.
"Unlearning the Myths that Bind Us: Critiquing Fairy Tales and Cartoons" by Linda Christensen from Rethinking Popular Culture and Media (Rethinking Schools, 2011)
"Discovering Columbus: Re-reading the Past" by Bill Bigelow from Rethinking Columbus (Rethinking Schools, 2003)
---
The campaign is organized by American Indians in Children's Literature, Ferguson Response Network and Teaching for Change.