Washington D.C. Area Events
---
December 14, 2017
CANCELED – Curriculum Focus Group: Kasha Hayes, the curriculum writer for 10th and 11th grade English Language Arts in DC Public Schools, is partnering with DC area educators for Social Justice to host a Curriculum Focus Group.
---
December 14, 2017
Student Free Speech Program: On December 14 from 11 a.m. – 12:30 p.m., the Historical Society of the District of Columbia Circuit will present a program on the free speech rights of students in order to introduce District of Columbia high school students to the federal court system and the role of judges in our system of governmental checks and balances.
The program will take place in the ceremonial courtroom of the U.S. Court of Appeals for the D.C. Circuit, at 333 Constitution Avenue, N.W., 6th Floor.
The students will watch a reenactment of Tinker v. Des Moines Independent Community School District, addressing the free speech rights of high school students. Experienced attorneys will argue before three distinguished federal judges: The Honorable Judge David Tatel and Sri Srinivasan, who sit on U.S. Court of Appeals for the District of Columbia Circuit, and Judge Ketanji Brown Jackson, who sits on U.S. District Court for the District of Columbia.
The students will then participate in a group activity about student free speech, and engage in a question-and-answer session with the judges.
If you have any questions, or would like to secure a place for your students to attend this exciting program, contact Andrea Ferster at aferster@railstotrails.org or (202) 974-5142.
---
---
January 17, 2018
Understanding the history of racism in the U.S.: Professor Ibram X. Kendi, founder and director of the Antiracist Research and Policy Center at American University, will offer a presentation for teachers based on his book Stamped from the Beginning The Definitive History of Racist Ideas in America. This event will be hosted by the D.C. Area Educators for Social Justice from 6:00pm-9:00pm. The event will be held at the True Reformer Building (1200 U Street, Northwest, Washington, D.C.) in the John Anderson Lankford Auditorium. Free and open to the public. RSVP.
---
January 31, 2018
Fund For Teachers: Fund for Teachers is a program that awards summer fellowship grants to preK-12 grade teachers to pursue self-designed professional learning around the globe. Full-time PK-12 teachers, with at least 3 years teaching experience, can apply for up to $5,000 individually or a team of teachers can apply for up to $10,000. Learn more.
---
---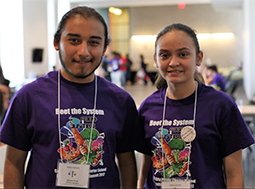 March 22, 2018
Food Justice Youth Summit: an all-day event in which DC youth lead workshops focusing on issues of food justice. This event provides youth with the opportunity to share their research, ideas, and recommendations on food justice issues as they work with other youth and food justice activists to build a citywide movement for sustainable food systems. Learn more.
---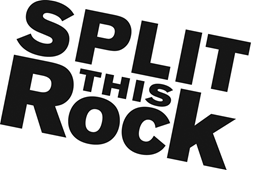 April 19-21, 2018
Split This Rock Poetry Festival: Split This Rock invites proposals for workshops, panel and roundtable discussions, and themed group readings for the Sixth Biennial Split This Rock Poetry Festival, scheduled for April 19-21, 2018, in Washington, DC. The festival, celebrating the tenth anniversary of Split This Rock, will feature Kwame Dawes and Solmaz Sharif.
---
June 21-24, 2018
2018 Great Labor Arts Exchange: Join us for a weekend of workshops, films, music, spoken word, jam sessions and open mike! Bring your instrument, your voice, your beat box, your song, your poem, your story or just yourself! Learn more.
---
---