Parent Organizing
Tellin' Stories, our parent organizing program, uses the power of story to connect people.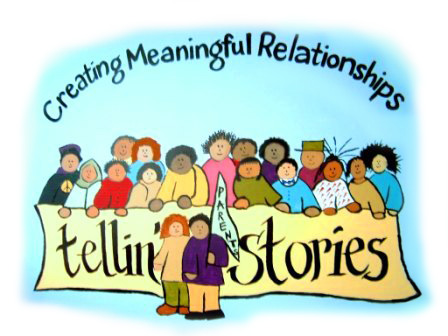 Tellin' Stories is the parent organizing program of Teaching for Change. We believe that for schools to provide the quality education our children deserve, families, schools and communities must be involved as purposeful partners in the education process.
Teaching for Change developed what we call the Tellin' Stories approach to engage families and staff using the power of story to connect people from diverse backgrounds, to pass on valuable information and experiences and to organize collective action. Tellin' Stories works with parents to create and implement action plans that affect the academic achievement and environment of neighborhood schools through relationship building (creating a story quilt), weekly meetings, workshops, trainings, and grassroots organizing. The most gratifying aspect of our work is that Tellin' Stories, parents, educators, community members, and partner organizations are redefining the vision of school communities by helping those who are traditionally excluded from the decision-making process become a central part of it.
We implement our Tellin' Stories approach at three levels:
Comprehensive Work in D.C. Public Schools transforms parent-school relationships through a focus on community building, providing weekly workshops for parents and teachers/staff, facilitating principal-parent dialogues, community asset mapping, roving readers, establishing academic-based parent-teacher meetings and visits, identifying school-based obstacles to academic achievement, and engaging parents in actions to address those obstacles.
Cross-City Parent Leadership trains parent coordinators and parent leaders from local public schools to develop their leadership and organizing skills. Parent leaders expand their understanding of educational issues, enhance their leadership and organizing skills, develop parent-engagement strategies to take citywide and back to individual schools, and have the potential to build cross-city alliances that work towards system-wide improvements. Read more.
National Training on the Tellin' Stories approach and methodology for parent coordinators and school staff. For example, we have offered training for the St. Louis (MO) Public Schools, Newport News and Hampton (VA) Public Schools,  the National Education Association, and the Maryland State Parental Information Resource Center.
Read more about how our nationally recognized approach works in schools.
View this film produced by the National Education Association.
View all Tellin' Stories news >> 
View all Tellin' Stories highlights >>