Central America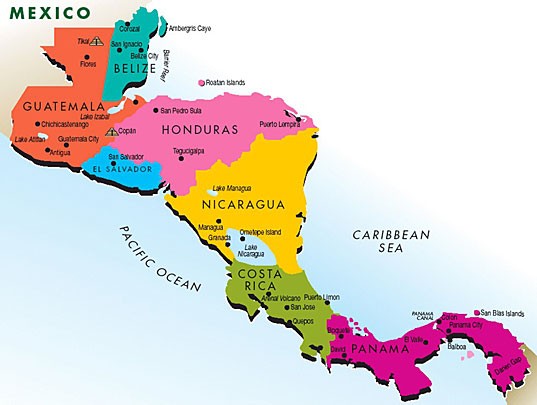 More than four million Central Americans reside in the United States today, yet the lack of resources in most schools on Central American heritage make the rich history and literature of the region invisible. Also missing from the curriculum is the direct connection between U.S. foreign policy and Central American immigration to the United States. People from Guatemala, Nicaragua, El Salvador, and Honduras moved in large numbers to the United States during the 1960s-1990s, when U.S.-supported military dictatorships waged repressive wars against their populations.
Therefore, Teaching for Change has launched a campaign to encourage and support teaching about Central America. We have collected lessons, book lists, biographies of noted historical figures, and readings for free use by classroom teachers.
---
Featured Resources
---
Lessons
Readings & Bios
---
Films
Websites
Selected Poems
---
News for Teaching about Central America
---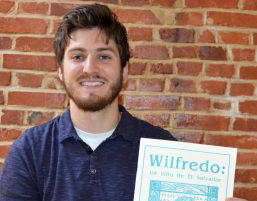 Third grade teacher Andy Grayson wrote to tell us that he was thrilled to share
Wilfredo: Un niño de El Salvador/A Boy from El Salvador
 with his students. He learned about the free downloadable book in a Teaching for Change workshop sponsored by the Alexandria City Public Schools. "After reading
Wilfredo
, I observed increased discourse and engagement from a wider range of students. Students whose families have immigrated from Central America were eager to make connections."
Read more
.
While the histories of the United States and Central America have been intertwined for centuries, Central American history has been missing from the school curriculum for many years. Therefore, before asking teachers to infuse Central American history in their own classrooms, we recommend that schools host teacher workshops to familiarize the staff with Central American historical figures and themes. Teaching for Change staff are available to offer professional… Read more.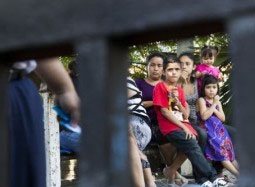 The U.S. public has been hearing about a massive influx of unaccompanied minors from Central America. It is estimated that up to 90,000 children will arrive by September. Why the "sudden" influx? Has this happened before? What's the difference between a migrant and a refugee? In the mainstream media coverage of this humanitarian emergency, the right questions aren't even being asked, let alone answered.… Read more.
---
Ask Me About Roberto Clemente
---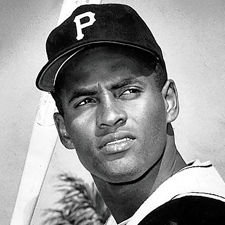 In eighteen seasons with Major League Baseball, Roberto Clemente garnered two World Series titles, four batting titles, twelve Gold Glove awards, and 3,000 hits. He was the first Latino player elected to the National Baseball Hall of Fame and the only player besides Lou Gehrig for whom the mandatory waiting period was waived. Yet, Major League Baseball's first Latino superstar was defined just as much, if not more so, by his life away from baseball.
---
Make a Donation
---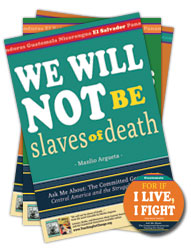 Help us give teachers and parents the tools to teach Central American history and multicultural education all year long – not just during celebratory months and holidays.
For a donation of $10 or more you can receive your very own Central America button. Each button comes with a brief description of an author and a poem so you can share Central America's history and literature with others.
Give today for your Central America button. For a gift of $50, Teaching for Change will donate a set of 20 copies of Rediscovering America to a middle or high school teacher.