The Man Behind Emmett Till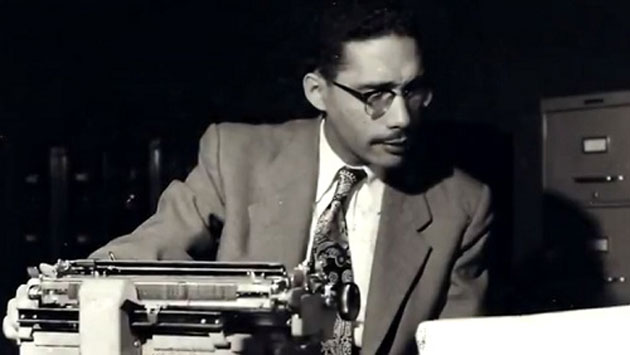 Many believe that history is inevitable. However, the stories that make it into the public awareness are ones deemed worthy by those in power. Award-winning journalist Simeon Booker worked to change this status quo by unveiling the hidden stories of Blacks killed in the Deep South during the civil rights movement.
Booker was the first Black staff reporter for the Washington Post and served as Jet magazine's Washington bureau chief for 51 years, retiring in 2007 at the age of 88. In 2013, the National Association of Black Journalists inducted Mr. Booker into its hall of fame.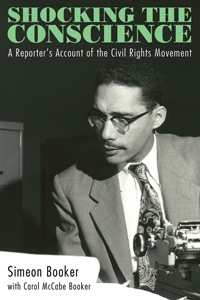 He is best known as the journalist who pushed the gruesome murder of 14-year old Emmett Till to the front pages of both the Black and white press alongside Till's mother, Mamie Till Mobley.
Teaching for Change was honored to celebrate the career and legacy of Mr. Booker during the author event, Shocking the Conscience: A Reporter's Account of the Civil Rights Movement on October 2, 2013 at Busboys and Poets in Washington, D.C. Aided by his wife, attorney and former journalist Mrs. Carol McCabe Booker, Mr. Booker's tenacity was recalled as he worked to illuminate the spate of lynchings throughout Mississippi as a direct result of black activism in the late 1950s. Constance Berry Newman, former Assistant Secretary of State for African Affairs and long-time friend of the Bookers, welcomed the audience by leading them in a trivia game on the accomplishments of Mr. Booker.
Event sponsors include Virginia Union University (Mr. Booker's alma mater) and the National Council of Negro Women, among others.
"This is not a self-absorbed memoir," remarked Mrs. Booker. Those who know the bravery of Mr. Booker would agree. Shocking the Conscience is available from our online webstore.