2017 Summer Reading List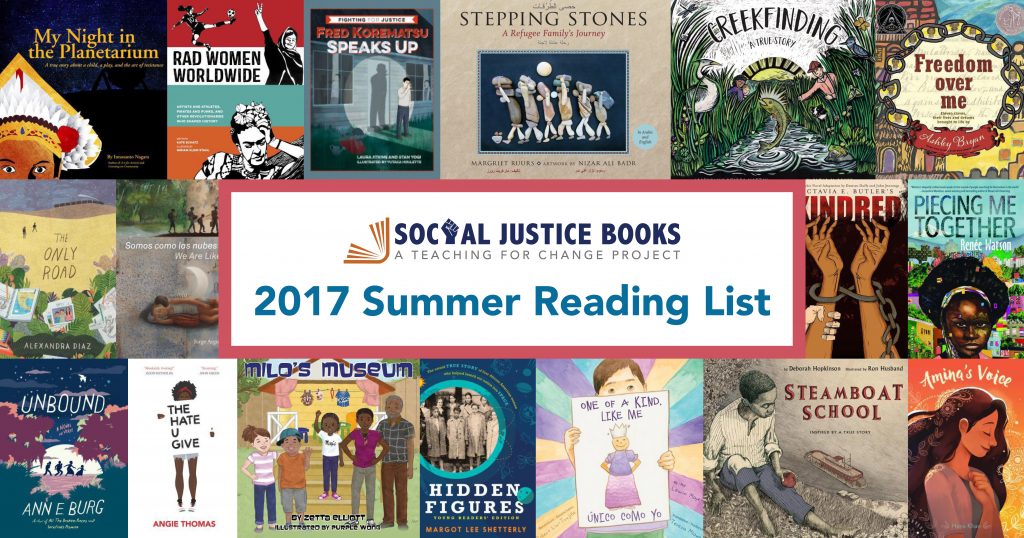 For summer reading, Teaching for Change encourages young people to select multicultural and social justice books.  We offer recommendations of new (2016 and 2017) titles on our SocialJusticeBooks.org website.
For many more suggestions, see our full collection of recommended booklists and the We're the People summer reading list.
Early Elementary | Middle Grades | Young Adult
Teaching for Change has launched socialjusticebooks.org to identify and promote the best multicultural and social justice children's books.
We offer more than 50 booklists on a variety of themes, a database of critical reviews from See What We See, and recommended articles on multicultural children's literature and critical literacy.