2021 NEH Institute on the Grassroots History of Civil Rights Movement
Summer 2021 ONLINE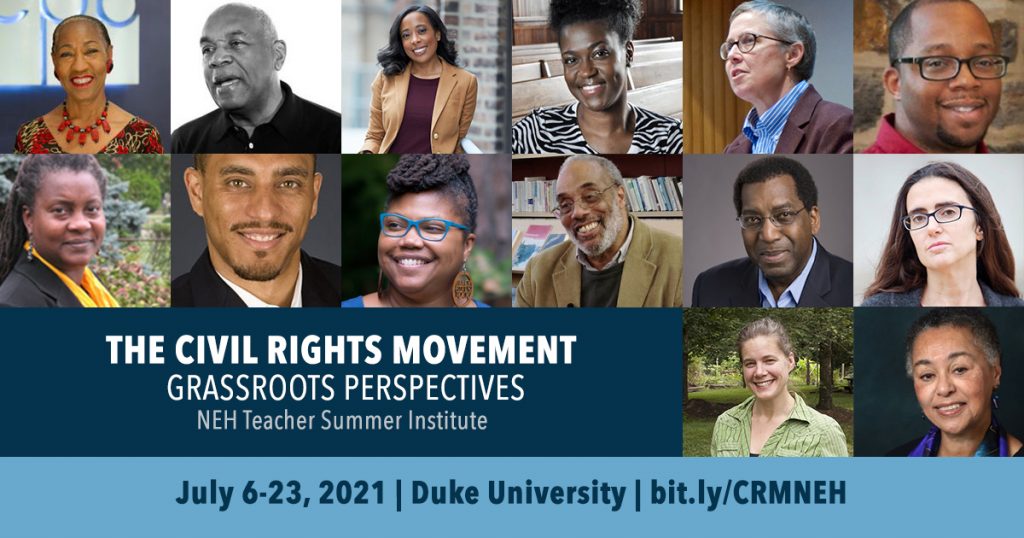 Teaching for Change is pleased to partner with a team of scholars, SNCC veterans, Duke University's Center for Documentary Studies, and the SNCC Legacy Project on a National Endowment for the Humanities (NEH) Teacher Institute, The Civil Rights Movement: Grassroots Perspectives.
Participants (classroom teachers and school librarians in grades 5 – 12) will learn the bottom-up history of the Civil Rights Movement and receive resources and strategies to bring it home to their students. They will have the unique opportunity to learn directly from the people who made the Civil Rights Movement happen, and from the leading scholars of the era.
The following narratives will serve as the focus of the institute:
The Civil Rights Movement was a primary force for the expansion of democracy for all.
The Movement was based on the work of thousands of local "ordinary" people who both organized and sustained it.
Women and youth were a fundamental part of the leadership and the  troops of the Movement.
The tradition of protest grew out of a long history of activism and resistance in the Black community.
Each participant selected for this institute receives a $2,850 stipend. Deadline is March 1, 2021. 
In addition to the scholars and veterans, we will be joined by Zinn Education Project curriculum writer and teacher organizer Ursula Wolfe-Rocca. Ursula has written lessons on COINTELPRO, redlining, reparations, the Depression era deportations of Mexican Americans, Standing Rock, and more. Ursula will work with the participants both during and after the institute to develop lessons based on the institute themes for their respective grade level and subjects.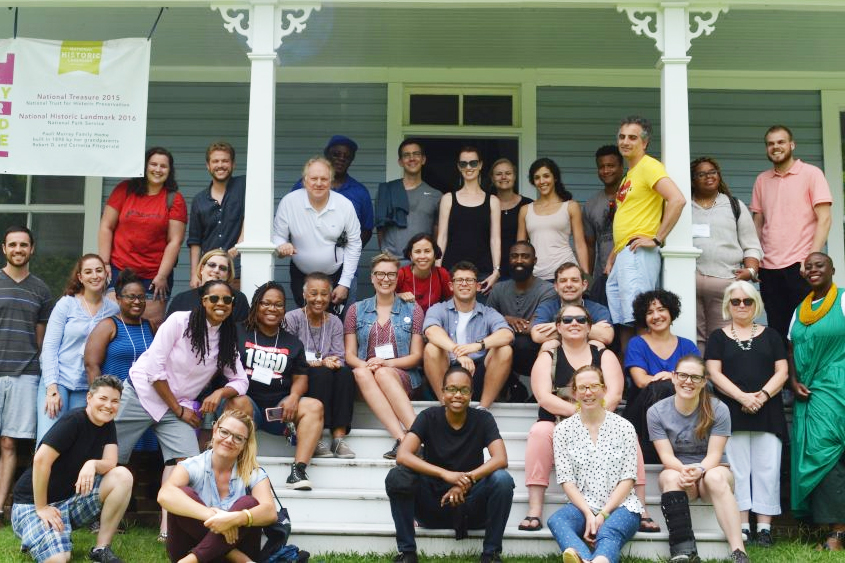 In 2018, we organized the first NEH Institute titled "Grassroots Perspectives on the Civil Rights Movement (1940-1980)." Thirty teachers came to learn from people who were active in the Civil Rights Movement and from leading scholars of the movement, including: William Chafe, Charles Cobb Jr., Courtland Cox, Emilye Crosby, Hasan Kwame Jeffries, Charles Payne, Barbara Ransby, Judy Richardson, and more. The institute was held in the Franklin Humanities Institute at Duke University. Read more. The institute was highlighted in an Edutopia article by Melinda Anderson, "A Better Way to Teach the Civil Rights Movement."
In their evaluations, teachers commented on how the institute changed them personally and how it will change their teaching. Here are just a few of their reflections:
The institute grew me. I have stepped out of everything that I thought I knew and I have been expanded. I feel more confident in teaching a narrative based on real people and their stories and not the mythical characterizations of history that focus on a protagonist and an antagonist. I have changed because I now see my classroom as a platform for change.
This institute has completely transformed how I think about the Civil Rights Movement and ultimately how I am going to teach it in the classroom. I have received so many resources to use for teaching this hard history. I am a part of the movement that will change the way history is being taught and preserved. We are making history. I am making history. Words cannot express how happy and powerful this program has made me feel. My life has changed.
I learned lessons about education, community-based engagement, and processes of social transformation that placed women front and center, and my mind soared throughout those talks —at times I felt lifted out of myself.
Posted: February 11, 2021