2021 Indigenous Peoples' Day Curriculum Teach-In Highlights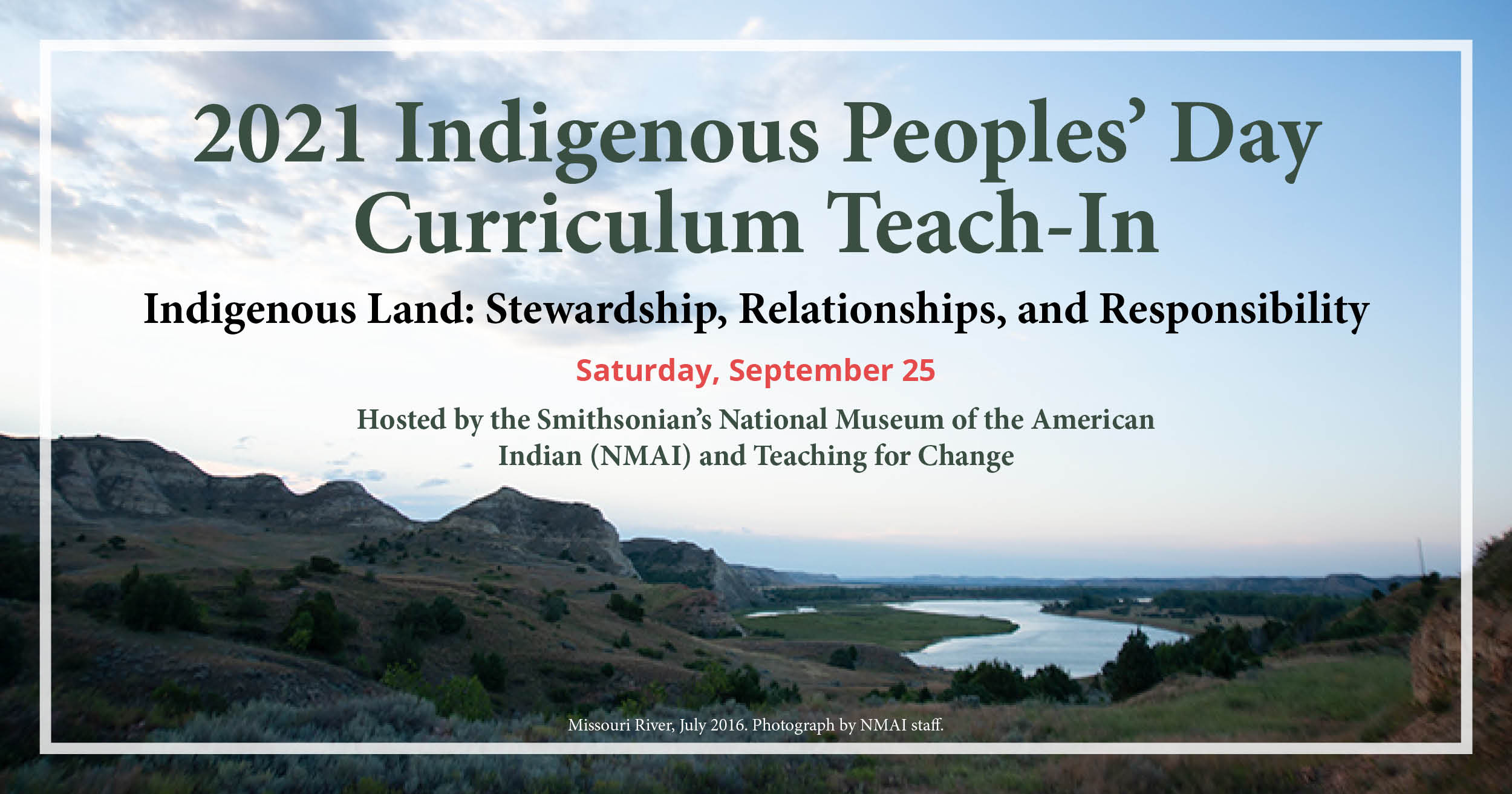 The Smithsonian's National Museum of the American Indian (NMAI) and Teaching for Change hosted a virtual Indigenous Peoples' Day Teach-In with the theme of Indigenous Land: Stewardship, Relationships, and Responsibility on Saturday, Sept. 25.
Close to 500 teachers from all over the United States and some internationally attended the keynote by Dr. Kelsey Leonard (Shinnecock) and two rounds of workshops featuring classroom resources from the NMAI's online education portal Native Knowledge 360° and the Zinn Education Project's Teach Climate Justice Campaign.
Despite being online, the energy was palpable. Here are some of the participant reflections on the teach-in, followed by descriptions of the sessions.
My tab bar is exploding with all the links shared. One of the best professional developments I have attended in my 31 years in education. Thank you for all the hard work and thought that went into planning this.
I am so grateful for this event being virtual because I'm on the west coast and wouldn't have been able to fly to the east coast! This was a short and extremely POWERFUL set of sessions that I learned so much for. The format and time was especially helpful for me as a practicing teacher who has limited time and capacity at this point in the year. It was such an amazing experience and opportunity.
Thank YOU for the work that you all do. I stand with you on your mission to elevate education for young people today on the premise of truth and empowering them to be agents of change for humanity.
Both sessions I attended connected us with curriculum that both seemed like game-changers in the classroom. I'm so excited about using these in the classroom AND especially about trying to come up with my own ideas and lessons. Thank you so much!
I am so appreciative of this day. It was wonderful last year and this met and maybe even exceeded it. Thank you for all that you did to make this happen.
I did not want to sign on to Zoom for two hours on a beautiful day, but I am so glad I did. So much wisdom graciously shared and all presenters were very generous with the resources they provided.
Keynote Speaker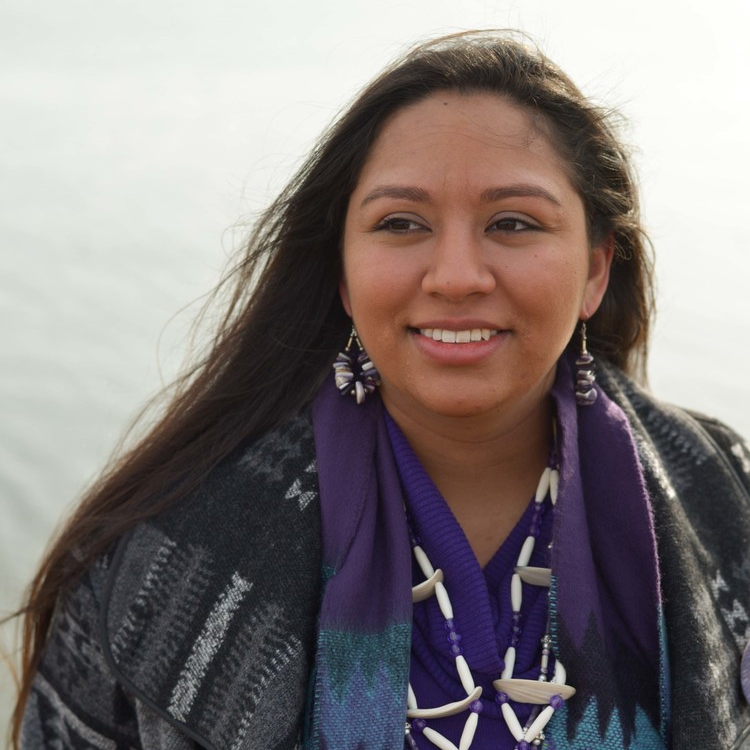 What does it mean to think beyond nature? How would our approach to the climate crisis shift if we were to view Earth as a living relative with protections under law? Dr. Kelsey Leonard (Shinnecock) explored the emerging area of Earth law, explain its connection to Indigenous law, and chart a path forward for our shared sustainable future. She highlighted the role of Junior Water Walkers, a program "to help students establish and strengthen their connection to water."
Participants were asked in the closing evaluation to share what they learned from the keynote. Here are some of the responses:
I did more unlearning than anything and I am so grateful! I cannot wait for my students to become Junior Water Walkers and appreciate water more.
The whole concept of giving voice back to land and nature in a legal sense is fascinating to me; such a paradigm shift from much of my learning, but so in step with so much of my innate understanding.
The global emergence of Earth law and how it is deeply connected to the indigenous way of interacting with the land for millennia. I loved learning about the Grandmother Water Protectors and the Junior Water Walkers and they they act as loving witnesses to how "Water is Life."
Workshops
Making Land Acknowledgment Meaningful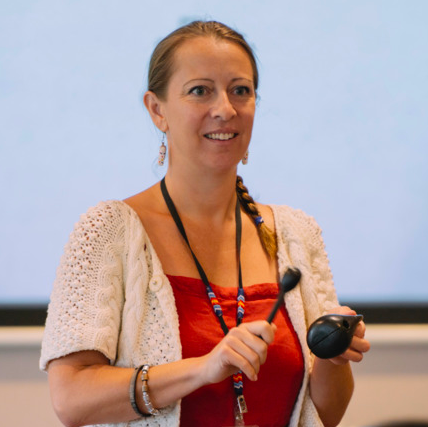 NMAI Teacher Services Coordinator Renée Gokey (enrolled Eastern Shawnee) facilitated a workshop to address the question, "What are land acknowledgments supposed to accomplish and why do we do them?" Participants explored these questions and discussed strategies to make land acknowledgment more thoughtful and respectful to the Indigenous people of their regions. The session also included key concepts of Native cultures and land relationships to embed into classrooms throughout the year. Participants received a handout with sample land acknowledgments. In their evaluations, participants noted what they learned and or appreciated:
Resources for making land acknowledgement grounded in meaning and not performative.
That making a genuine land acknowledgement intentional and purposeful is a continuous process, and requires introspection and research, and needs to be backed up by action.
I deeply appreciated the facilitation in the presentation, of how attendees were encouraged to participate, connect to their own experiences and ideas in the process of building understanding
Native Voices in Children's Literature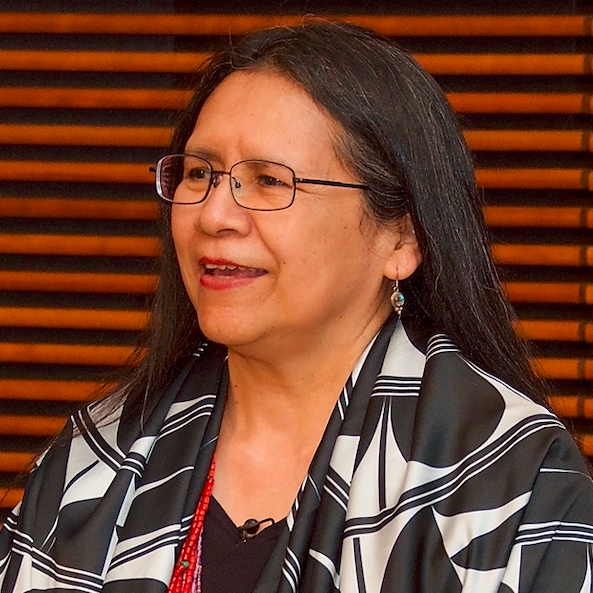 In this session, facilitated by Debbie Reese (enrolled Nambé Owingeh), teachers were introduced to children's books by Native writers, criteria for evaluating children's books about Native peoples, and suggestions for using books at story time or for more in-depth cross-disciplinary studies. Reese is the founder and director of American Indians in Children's Literature. She described the importance of featuring books about contemporary Native American life. On the theme of land and water, she recommended titles such as We Are Water Protectors.  
I love that Dr. Reese spoke of speaking in the present tense verbs with regards to Natives with students. I appreciated about learning about important tools within a native book such as a glossary and author's notes. Likewise, she was so informative and the amount of books given and will definitely be visiting her blog more than once. I saw her as a great resource to this teach in and I sensed her honesty and appreciated it with regards to how we should present this learning.
The look at Google searches was eye-opening. I googled 'Indigenous Canadians' and found that while all of the photos were present-day, every single one showed Indigenous people in regalia, and there were no flags present, though a couple showed political engagement. The highlighting of books was also very useful, as I had not heard of many of those books. I also thought the answers during the Q&A gave me further insight into the current landscape of Indigenous literature.
I gained the knowledge of the importance of NATIONS and showing images, stories, etc. that represent Indigenous people today, not as much of long ago. The resources, links, and book titles were extremely helpful! Also, to include readings, events, etc. of Indigenous people throughout the year, not just in November. Thank you 🙂
Dr. Reese provided excellent book recommendations, encouragement to view "classics" of children's literature with a critical eye, and provided tools to help us develop awareness of what to look for in the books we choose to use with our students that build realistic, fact-based knowledge.
Inka Road, Bridge, and Landscapes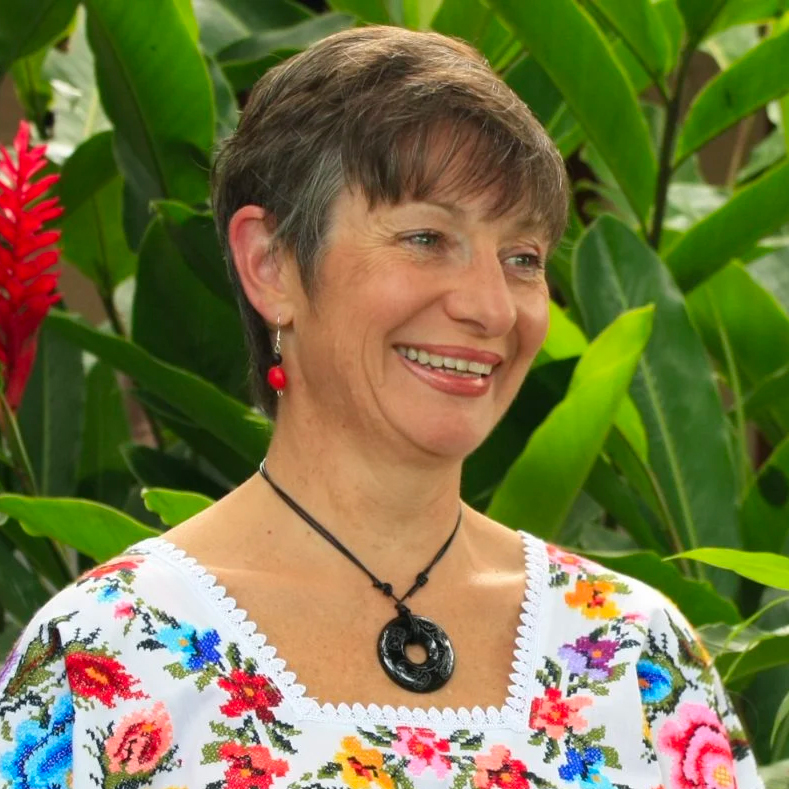 Science educator Dr. Isabel Hawkins shared how  the Great Inka Road is an example of innovation. She focused on the Quechua communities in the Andes of South America — the Indigenous descendants of the Inka Empire — and how they have used their knowledge of the local environment in great feats of innovative engineering that have enabled them to live sustainably for hundreds of years. This Native Knowledge 360° online lesson highlighted Inka-period engineering accomplishments and their continued legacy in the present day.  Participants noted:
I learned how large the Inca Empire was as well as their engineering feats that still exists today. Students need to learn the brilliance of all peoples.
I appreciated the concrete examples of the sustainable and engineering mastery of the Inca road, bridges, etc. and ways to share in our classrooms and challenge dominant narratives
I love the idea of "Bridges that connect people." As an 8th grade English teacher, this is one social issue that students could write rich articles on.
It was great to see the lesson and hear some of the background knowledge. I can't wait to use this lesson with my 5th graders and share info about Indigenous Innovations that still impact their lives today.
Pipeline Protests: Putting Climate Civil Disobedience into the Curriculum (Necessity Film)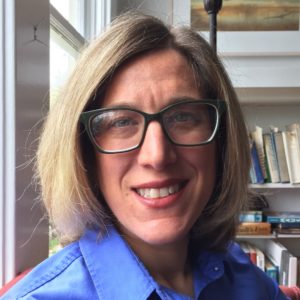 This workshop was built around the documentary film Necessity: Oil, Water, and Climate Resistance, which details the story of multiple cohorts of climate activists, Indigenous leaders in the Climate Justice Movement, valve turners using civil disobedience to stop the flow of oil, and the legal team that uses the "necessity defense" in the courts. Participants engaged with excerpts from the film and experienced a mixer role play (Teaching Climate Disobedience: Using the Film Necessity in the Classroom) based on the real-life subjects of the film. The facilitator and author of the lesson, Ursula Wolfe-Rocca, is a high-school teacher and Zinn Education Project curriculum writer/teacher organizer. Participants commented:
The lesson plan has a wonderful interactive component to create interest in watching the film. It was helpful to actually go through some of the assignment ourselves and work in breakout rooms. I also learned a lot about Debra Topping and the important of resisting the replacement of Line 3.
It was fantastic. The resources shared (both the film and the lesson materials) are so helpful and a unique way to introduce this important topic to learners. I appreciated the ability to try out the lesson ourselves. I will put this to use immediately in the classroom, but also this will inform my own personal journey
This session was incredible! It was really helpful to go in with a question and use that in our breakout space. I learned so much !!
I loved this session. It opened my eyes to the larger issue of the oil crisis and how it affects the native peoples. I plan on having my students do research on the continuing struggles with the pipelines as well as the other problems such as uranium strip mining in the southwest and Dakotas.
I loved everything about this presentation; it made me hungry for more. The mixer to use as a classroom activity to open the film is brilliant and after a year+ of e-learning, it's exactly what my students need — to be up and moving and interacting with one another. As I am from Illinois, I'm excited to take my students to a place much closer to home to draw parallels with Standing Rock. Thank you for this!!!
Virtual Field Trip Demonstration: American Indian Removal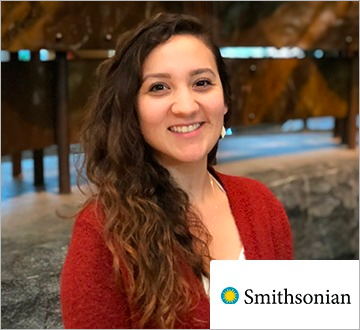 Michaela Pavlat, NMAI cultural interpreter and a member of the Sault Ste. Marie Tribe of Chippewa Indians and Gabrielle Lee (Kanaka Maoli), NMAI cultural interpreter introduced teachers to a virtual field trip, described here: What would you do to protect the things you value? American Indian tribal leaders were faced with this dilemma following the passage of the 1830 Indian Removal Act. In this program, students consider this question themselves and draw on their own experiences to come to a decision. By examining their own feelings and opinions, students will be better positioned to empathize with the choices American Indian tribal leaders made when faced with Removal.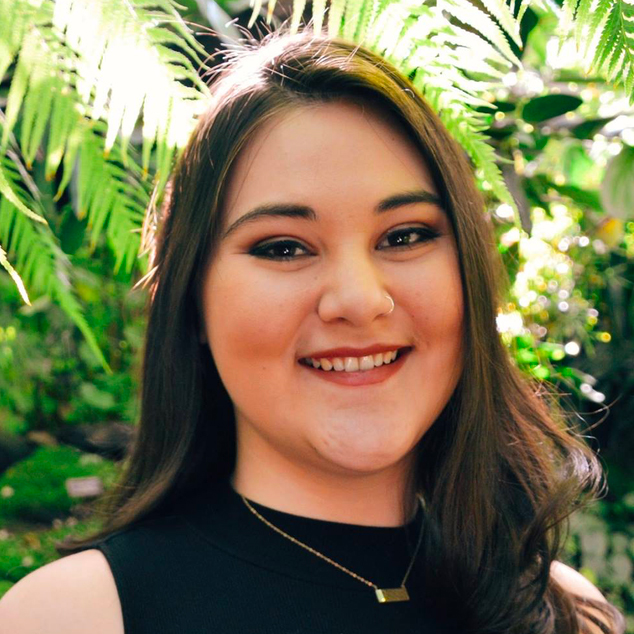 Participants said of the session:
I was so pleased by all the rich resources they provided. I also really appreciated how they built empathy by having us participate in the thought exercise about moving from our homes. I thought that was really effective.
It was so good!! So many things – wow! I was amazed at how little is portrayed in our text books and how much we were taught wrong or from a white perspective.
I most valued learning about the nuanced ways Indigenous peoples responded, resisted, rebuilt, and re-established. I also appreciate all the resources shared in the chat!
As in the first workshop, I value and appreciate the facilitators' intentional practice of engaging participants in their own experiences and mindsets, and grounding the learning in real-time reflective practice
It was a well organized, thoughtful presentation. I learned key ways to present this history to my students that will be engaging and make a lasting impact. I appreciated the resources the presenters made available to us.
It was excellent!!! So impactful in such a short session. Beautifully timed and designed using the Pear deck question and responses. I can totally see how the opening questions could set up a class to be in the right critical thinking mind to begin learning about the Indian Removal Act. Feeling a bit mad and sad that I was never taught this in school.
"Nothing Was Discovered, Everything Was Already Loved": Critical Conceptions of Land in K–12 Curriculum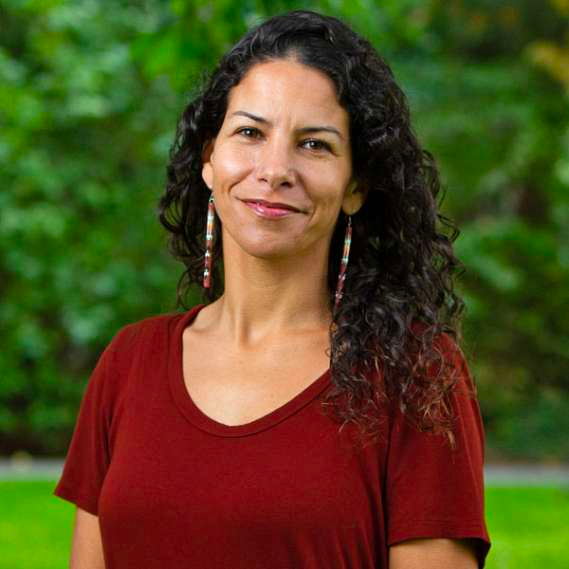 Inspired by the late Monacan poet Karenne Wood's critique of discovery, this workshop provided educators with tools to challenge colonial understandings of land in K–12 curricula as well as resources to support meaningful, anticolonial curricular alternatives. It was presented by Leilani Sabzalian (Alutiiq), co-author of Teaching Critically About Lewis and Clark: Challenging Dominant Narratives in K–12 Curriculum. After unpacking specific examples of colonial logics within a curriculum, she talked about Indigenous peoples' ongoing struggles to protect their homelands and strategies to teach about and support such efforts. Participants did not want to leave the session! Here are some of their comments:
Could not have been better! Incredible presentation! Wish I was closer to the U of Oregon. I would love to take classes with Dr. Sabzalian. Such an important presentation for all K-12 educators in the U.S.
I found this session to be so engaging, thought provoking and full of wonderful resources. One thing I will take with me is the practice of identifying, examining and disrupting colonialism in curriculum and versions of history. I loved that the google doc was shared with resources and links from the presentation.
This workshop was OUTSTANDING!!! I learned so much from Dr. Sabzalian. Her discussion on how the framework of discovery centers White colonizers (and more) and the many examples she offered were incredibly valuable. Her resource list is also incredibly generous and helpful. This by far was the most valuable session for me.
Nothing Was Discovered. . .Everything was already loved was HUGELY inspirational, empowering and effective. I took eight pages of notes writing as FAST as I could to track the essential questions and learnings, quotes, lesson ideas and concepts. She was fantastic.
FANTASTIC all the way through! The way of looking at patterns in curriculum like "firsting" and "lasting" in text books — wow! Thinking about how it's problematic to teach students that land is a resource — for human use and consumption and commodification vs. a relationship — wow!
WOW. Amazing resources, great language usage. So many useful strategies, and Dr. Sabzalian is so clear, warm, and insightful. I wish I could take endless classes with her. She makes me feel empowered as a teacher, while still challenging my mindsets and pushing educators to lay groundwork. The resources are amazing.
This workshop was truly remarkable. Dr. Sabzalian did a phenomenal job presenting this workshop. I gained a wealth of knowledge and resources to help me decolonize my curriculum and present history to my students in a way that will help them realize that they can be a force for change.
I cannot say enough about how great Dr. Sabzilan's session was! Excellent examples with powerful explanation. Loved every minute. I think the most important takeaway is that, as she said, it's not enough to incorporate Indigenous philosophies into curriculum — we have to actively challenge the philosophies of domination and colonialism.
---
Next Steps
Our final question on the evaluation for participants was, "what will you do with what you learned today?" Their responses offered a myriad of examples of how the teach-in will impact classrooms, school districts, and community. Here are just a few.
I will gather many of resources from each session to work with my third grade team as we continue to add/alter/revise our curriculum topics and themes to reflect a broader, accurate, other-voices perspective of historical events.
I'll be incorporating today's shared discussions, lessons, and resources into our educator and librarian zoom (and eventual in person) events, highlighting the excellent books presented today, and specifically focusing on the role of terminology and language in othering indigenous stories, lives, and realities.
Look at the books that I have in my classroom and what is missing. And thinking about how I can emphasize the presence of native peoples in my city/area and the existence of native peoples today (rather than taking a historical view).
Advocate with greater urgency for collective changes in our curriculum and approaches that until this point I have only been quietly, independently making.
Think about how I can apply my learning and the resources to my classes. I will certainly show the video Necessity and run the curriculum from Workshop 1 in my Environmental Studies classes and perhaps on my ECO team as well. I will take with me the idea that it is necessary to lay groundwork with a class about the history of colonialism, current state of tribes and their land protection activism, etc. before being able to respectfully and productively have conversations about quotes or current events on these topics. Also, that perfectionism is a white supremacist construct and it's better to just get started than to try to learn everything about everything before taking positive action.
I will use it immediately in my classes. I am SO happy this workshop happened at the beginning of the year so I can incorporate these ideas into the curriculum I am developing for this year.
I want to teach my 4th graders to think about their relationship to land and water and question the sense of the earth as a commodity, challenge ideas of "expansion". I also want to read We Are Water Protectors to my students and have them think about how they can protect the land and water around us and sign up to be Junior Water Protectors.
I will use today's learning to shape my lesson planning and instructional practices throughout the rest of this school year. I am also excited to explore the NMAI resources related to children's literature, and to continue to use Dr. Reese's blog and shared resources for collection development in my school library.
---
Here is a webpage where you can access the resources shared during the Indigenous Peoples' Day Teach-In.