Hundreds Participate in 2022 Teach Central America Week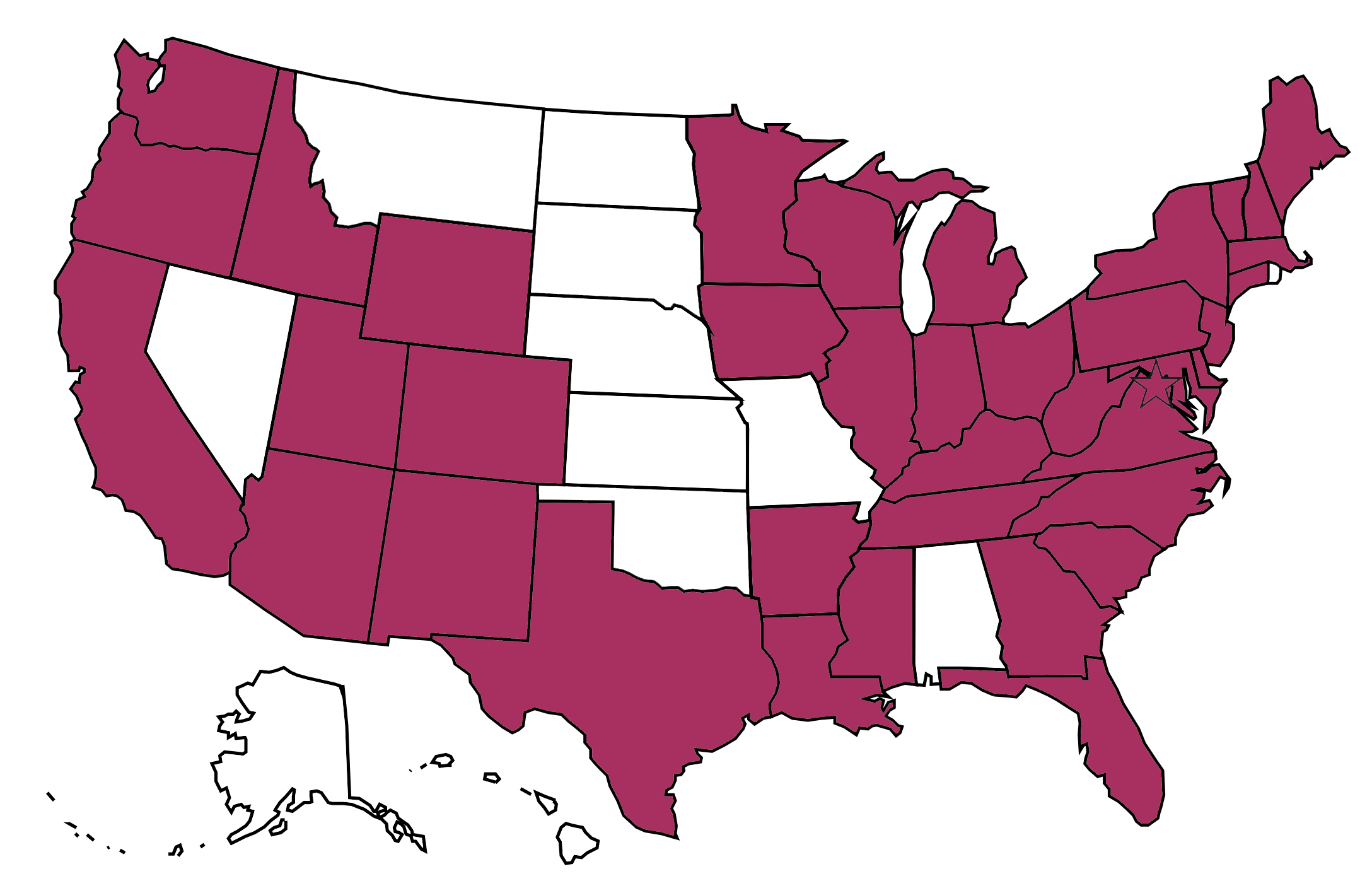 Teaching for Change hosted the fourth annual Teach Central America Week from October 3–9, 2022. Educators from 38 U.S. states, the District of Columbia, and Costa Rica signed up to participate and organizations across the country endorsed the week.
In support of this important week, a number of publishers donated titles by Central American authors and/or about Central America as gifts for educators who share teaching stories.
Below we share just a few examples of activities and events that took place during Teach Central Week. Read more at TeachingCentralAmerica.org.
---
Washington, D.C.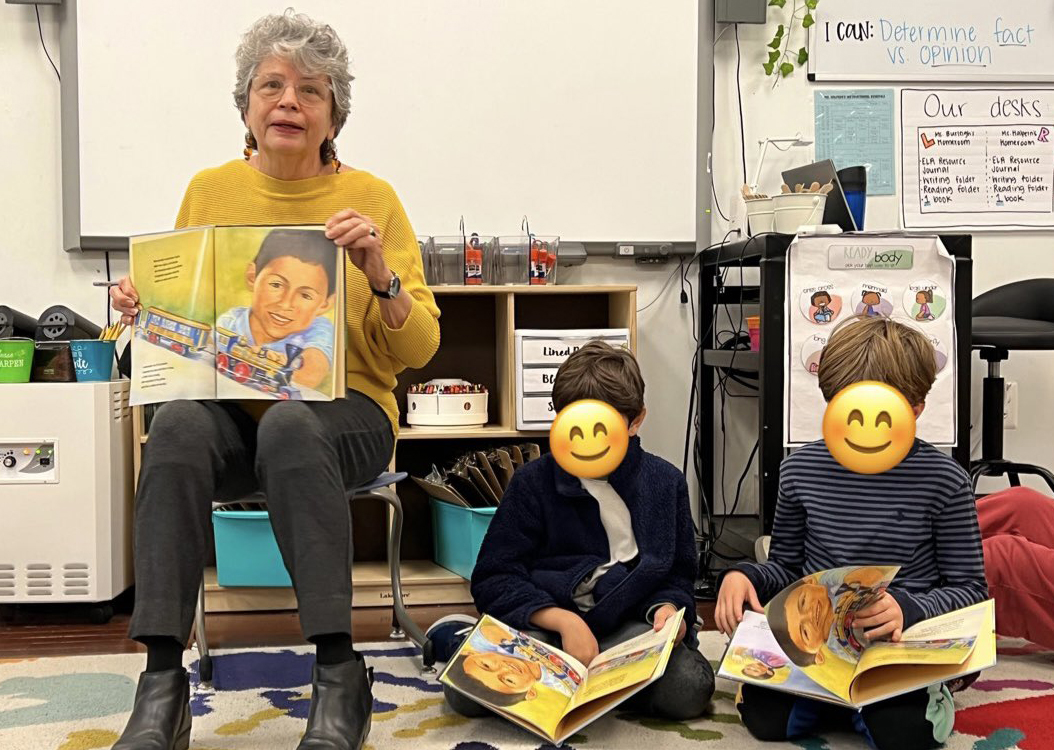 Hannah Halpern and Megan Burleigh welcomed Teaching Central America advisor Jeannette Noltenius, founder and president of Casa de la Cultura El Salvador, and her colleague Flori Berrocal to their classes at Hearst ES (DCPS).
Noltenius gifted the classes a set of Mario Bencastro's A Train Called Hope/Un Tren Llamado Esperanza and led the third graders through a reading of the book. Noltenius' aim was to help the students unpack why people migrate the way they do — often on a long and dangerous journey on a train nicknamed La Bestia (the beast). Read more.
---
Chamblee, Georgia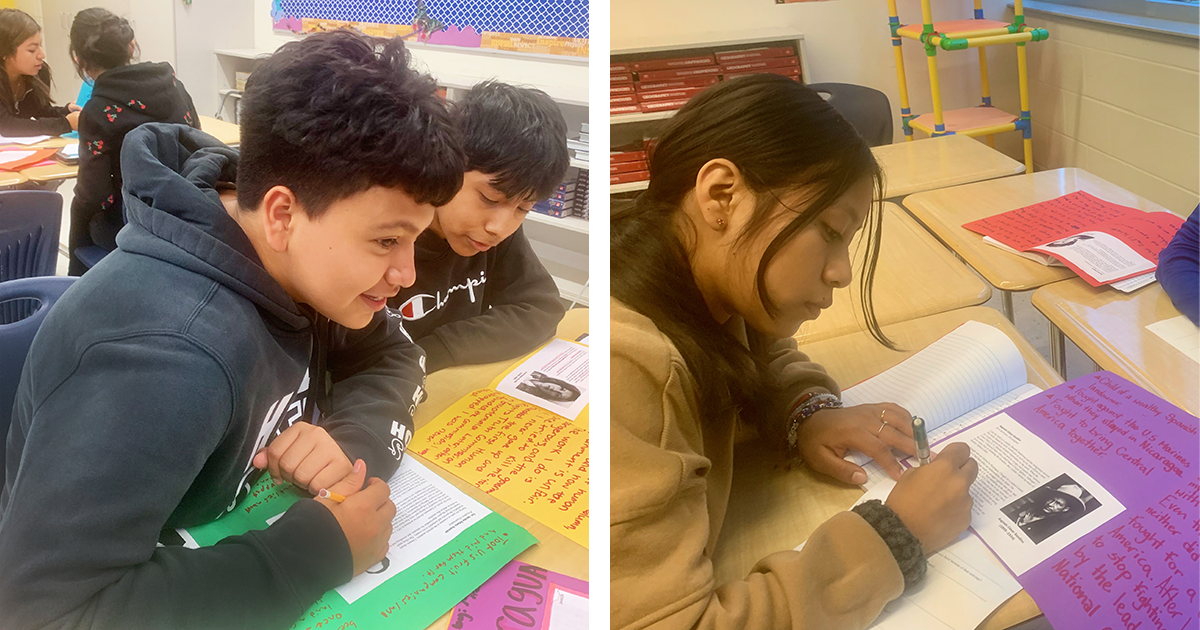 Sally Stanhope, a social studies teacher at Chamblee High School, used Central America: An Introductory Lesson with her students to help them learn about U.S. involvement in Central America and the activists who fought for democracy and popular sovereignty in their respective countries. Because most of Stanhope's ESOL students are Guatemalan, she focused the lesson on Guatemalan freedom fighters like Rigoberta Menchú Tum, Otto René Castillo, Irma Flaquer Azurdia, and Jacobo Árbenz Guzmán.
---
Los Angeles, California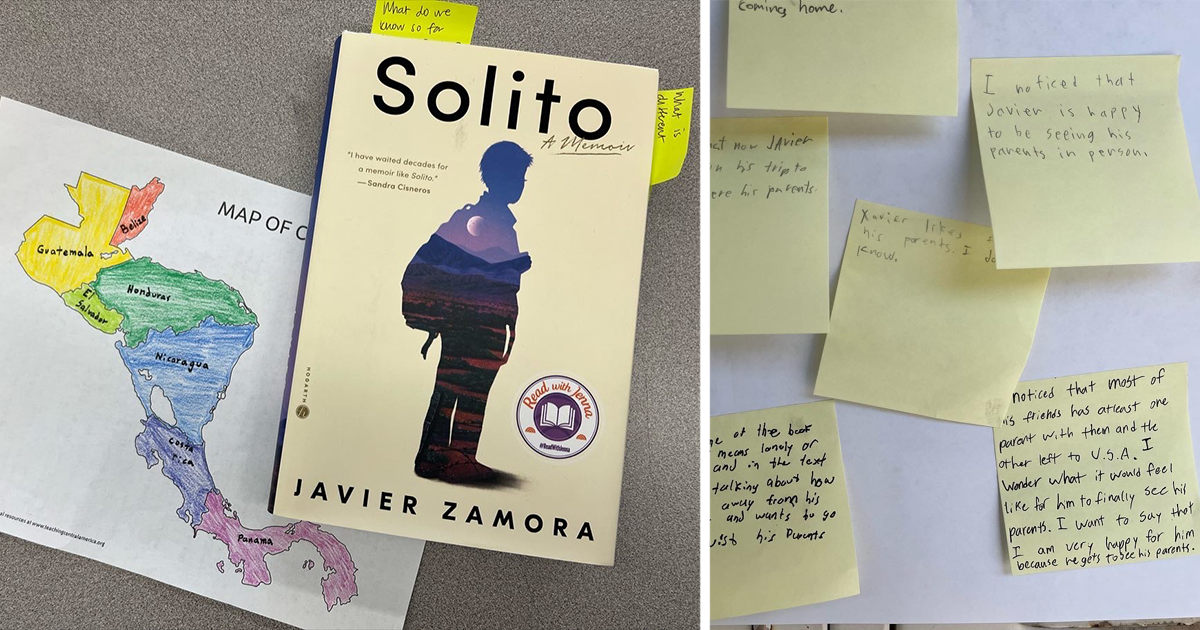 Sarah Ballister, an ELA teacher at Dodson Middle School (LAUSD), learned about and decided to participate in Teach Central America Week when signing up to attend the Indigenous Peoples' Day Teach-In sponsored by Teaching for Change and the National Museum of the American Indian. The teach-in featured a workshop on Indigenous Central America.
Ballister used the Geography is History lesson in which students labeled a map of Central America using geographical and historical clues and then did an interactive read-aloud of an excerpt from Javier Zamora's memoir, Solito. Students responded to the text using "I notice. . . " "I wonder. . ." and "I want to say that. . ." One student wrote,
I want to say that I experienced this before, this story is a mirror for me.
---
Posted: November 10, 2022