Joy, Justice, and Generosity: Celebrating 25 Years of Teaching for Change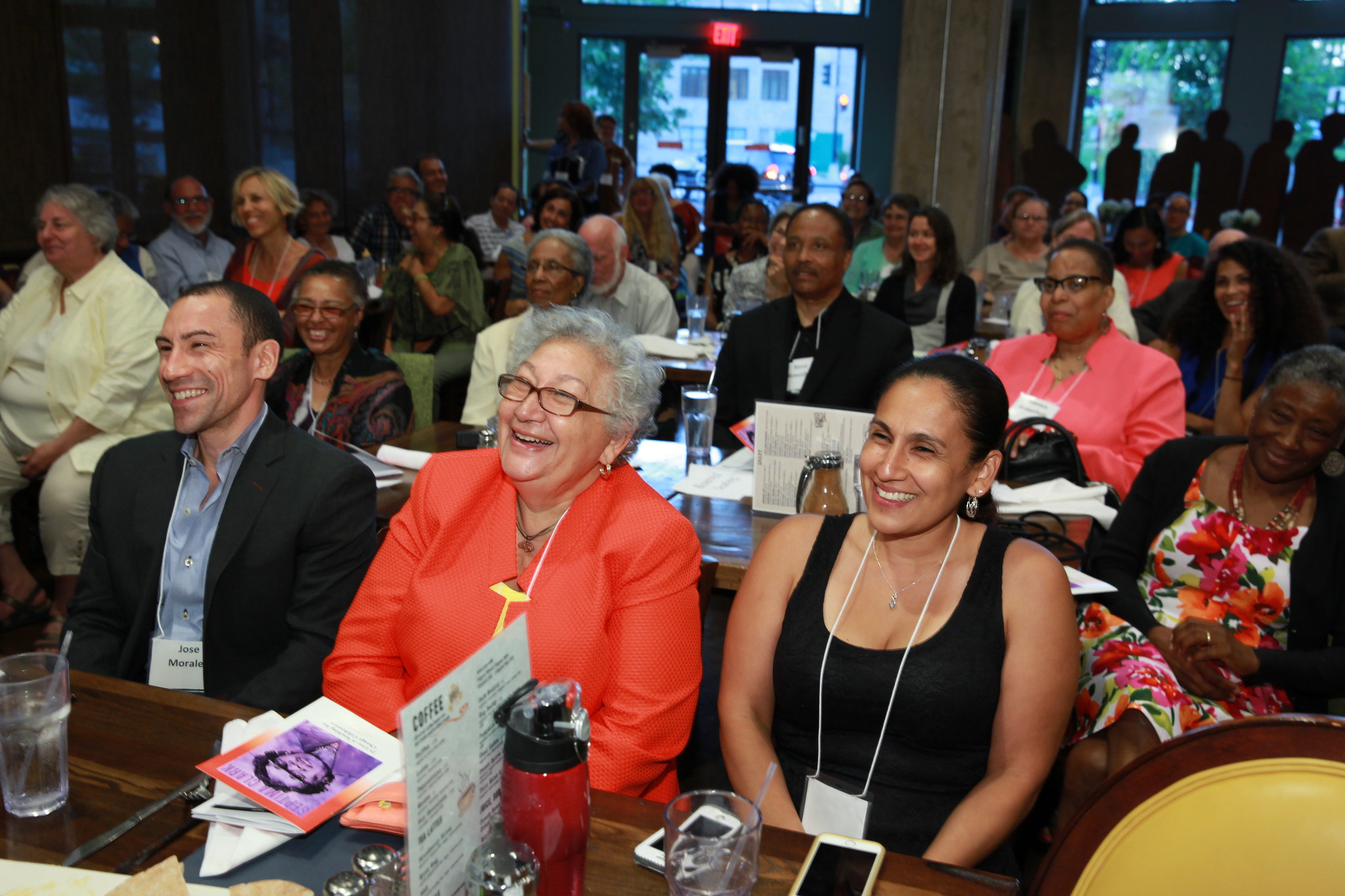 D.C. area allies and supporters gathered to celebrate and reflect on 25 years of Teaching for Change on the evening of June 29, 2016.
Event guests heard from noted educators Greg Carr (Howard University) and Enid Lee (co-editor of Beyond Heroes and Holidays) as well as legendary go-go performers Ju-Ju and Sweet Cherie.
In her closing remarks, Lee described the evening as a night of "joy, justice, and generosity."
Teaching for Change was proud to honor individuals and organizations whose work connects education, multiculturalism, and social justice with the Education for Liberation Award.  Honorees include renowned children's book author Eloise Greenfield, DCPS school principals Marta Palacios and Carmen Shepherd, and the SNCC Legacy Project. We surprised the Tull family for their multi-generational activism and founding executive director Deborah Menkart with awards as well. The award featured original portraits of educators Septima Clark and Paulo Freire by illustrator Jesse Joshua Watson.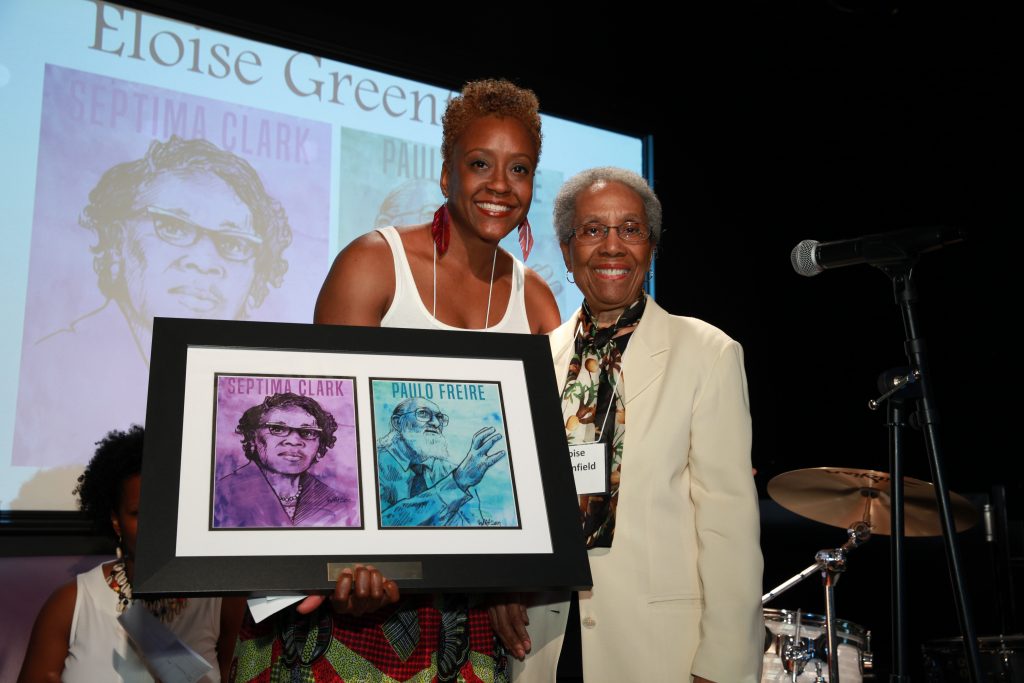 Thank you to all of our event sponsors and 25 year donors.
See more photos from the event on Flickr.