Board/Advisors
The Teaching for Change board of directors is responsible for ensuring that the organization does all it can to meet the mission of building social justice, starting in the classroom.
Board Overview
The board meets every two months with the leadership staff to stay informed about the diverse programs, review finances, plan fundraising, and outline strategic direction. The meetings include programmatic-policy discussions and a due diligence review of finances and human resources. The board monitors Teaching for Change grant and contract obligations.
Teaching for Change values diverse experiences and skill-sets. Every effort is made to achieve a diversity based on race, gender, area of expertise, profession (teacher, parent, administrator, community member) and geographical location (in the greater D.C. metropolitan area).
Current Board Members
Nzinga Tull, Board Chairperson
Board member since 2008.
Chief Systems Engineer Aerospace Engineering Division, Jackson and Tull
Nzinga Tull is a native Washingtonian, a graduate of the D.C. public school system and Spelman College, and a systems engineer with her family's engineering firm, Jackson and Tull. She has been working with the Hubble Space Telescope (HST) Mission Operations Team since July 1998, supporting on-orbit activities and anomaly investigation as well as three Servicing Missions. She has represented the HST various public forums, including 60 Minutes (CBS), Behind Closed Doors with Joan Lunden (A&E Network), and the HST 15th Anniversary Symposium. Tull  believes deeply that broad access to progressive publications and to rigorous, culturally relevant, student-centered K-12 public education are critical for healthy communities.  When she isn't wearing her "engineer" or "education advocate" hats, she enjoys studying and performing dance with KanKouran West African Dance Company. She also enjoys spontaneous dance-offs with friends and eating chocolate.
---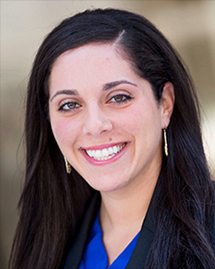 Lauren Khouri, Board Vice Chair
Board member since Fall, 2014
Lauren Khouri is an associate attorney with Correia & Puth, PLLC, where she represents the civil rights of employees in the workplace. Prior to joining Correia & Puth, Khouri was a Fellow at the National Women's Law Center, advocating for women's economic security and equality in education and employment. She is a graduate of St. Louis University and American University Washington College of Law. Read more.
---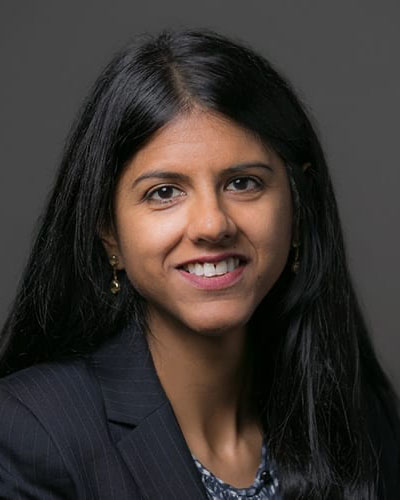 Gita Rao

, Board Treasurer

Board member since 2007
Independent Consultant, Investment Management 

Gita Rao worked for four years with the Non-Profit Finance Fund and for four years with the Calvert Social Investment Foundation. Rao has a Masters of Public Policy from the University of Chicago Irving B. Harris School of Public Policy. She currently resides in New York with her family.
---
Tiffany Mitchell Patterson, Board Secretary
Board member since 2019
Manager of Social Studies at District of Columbia Public Schools (DCPS)
Tiffany Mitchell Patterson, PhD, is a manager of social studies at District of Columbia Public Schools (DCPS). Prior to joining the central services social studies team at DCPS, she served as an assistant professor of secondary social studies at West Virginia University in the Department of Curriculum & Instruction/Literacy Studies. She taught middle school social studies for 10 years in Washington, D.C., and Arlington, Virginia. Mitchell Patterson earned her doctorate in multilingual / multicultural education and education policy from George Mason University. Her research interests include racial and social justice in education, education activism, critical civic education, teaching Black and underrepresented narratives in social studies education. Advocacy, activism, intersectionality, anti-racist and anti-oppressive education lie at the core of her work. Education is her revolution.
---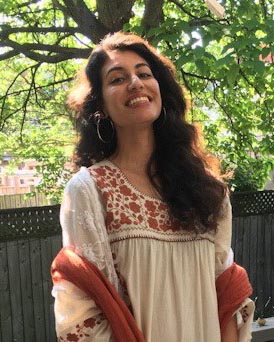 Fouzia Chaparro-Bencheikh
Board member since 2019
Capacity Building Officer at The Malala Fund
Fouzia Chaparro-Bencheikh is a Capacity Building Officer at The Malala Fund. Her expertise is in designing and implementing leadership advancement programs for community leaders, organizers, and activists in the U.S. and around the world. Fouzia has worked for various domestic and international organizations including World Learning, The OpEd Project, the National Association for Latino Elected Officials (NALEO) Education Fund. She received her bachelor's degree in Cultural Anthropology from the University of Nevada Las Vegas and a master's of law in International Law with International Relations from the University of Kent's Brussels School of International Studies. Fouzia joined Teaching for Change's board to honor her parents and high school teachers who fostered her political, social, and cultural awareness and helped her find her place in the world.
---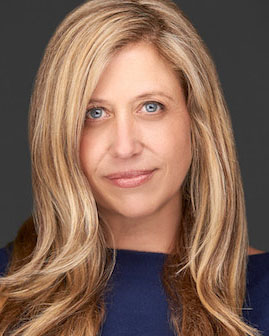 Satara Charlson, PhD, MSW
Board member since 2020
Professor of Social Work, Brandman University
Satara Charlson, PhD, MSW is an innovative social work educator and passionate advocate for social and economic justice. Since 2005, she has developed and implemented social work curriculum at both the masters and bachelors' levels. She is the recipient of the Robert C. Ford scholarship for doctoral study, the Impact Initiative Award from the University of Kansas School of Social Welfare, and the Theology/Philosophy Departmental Scholarship from Baker University. A dedicated advocate for health equity, Charlson has a particular interest in Native American health, elder justice, and the relationship between art and social change. She enjoys teaching and mentoring students, developing sensory experiences in the on-ground and online classrooms, and connecting elders with youth through innovative intergenerational programming.
---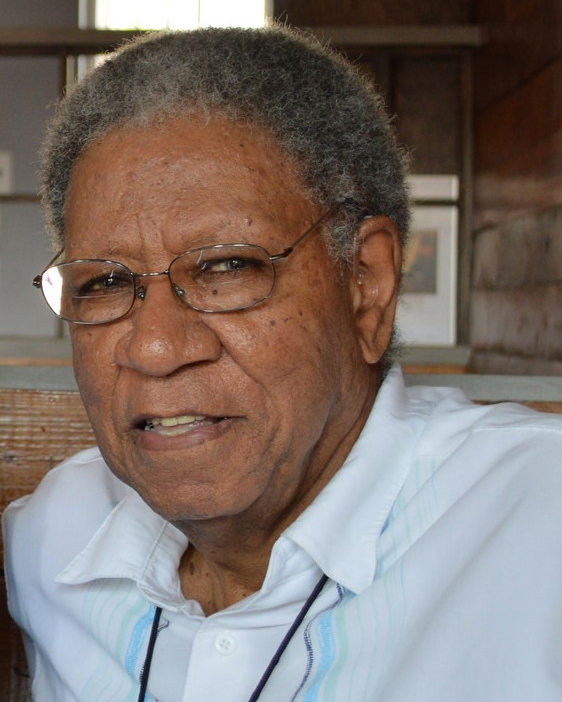 Timothy L. Jenkins
Board member since 2014
Chair of Unlimited Visions, Inc
Timothy L. Jenkins was student body president at Howard University when the sit-in movement erupted in 1960. That same year he was elected National Affairs VP of the National Student Association before entering Yale Law School. During this period he was Student Nonviolent Coordinating Committee lobbyist on the Voting Rights Act of 1965 and a member of the executive committee of the Students for a Democratic Society. Among other duties he has taught at Howard University Law School, the Johns Hopkins School for Advanced Studies and the David A. Clarke School of Law. He co-founded the National Conference of Black Lawyers, was appointed governor of the United States Postal Service, president of the University of the District of Columbia and is now chair of Unlimited Visions, Inc. He is coauthor of Blacks in the Information Age. Read posts by Jenkins on the essays by Timothy Jenkins.
---
Darryl McDuffie
Board member since 1996
Resource Teacher, Special Education, Thomas W. Pyle Middle School
When Darryl J. McDuffie began working as an intern with Teaching for Change in 1995, he had no idea that he would eventually become a board member. It has been an affiliation that transformed his practice and continues to invigorate his passion for education. Currently, McDuffie coordinates services students with emotional and behavioral disabilities for Montgomery County Public Schools. He started his career in education with the D.C. public schools and has worked for public and independent schools in the Washington metropolitan area. His areas of concentration are English, urban education, special education and professional development. McDuffie earned a BA in English and Communications from Rutgers, the State University of New Jersey and a Master's in Secondary Education from George Washington University.
---
Nancy Raquel Mirabal
Board member since 2019
Director of U.S. Latina/o Studies, University of Maryland, College Park

Nancy Raquel Mirabal is Associate Professor of American Studies and the current Director of the U.S. Latina/o Studies (USLT) program at the University of Maryland, College Park. She is a historian who has published widely in the fields of Afro-diasporic, Latinx, gentrification, and spatial studies.  Her most recent publication is Suspect Freedoms: The Racial and Sexual Politics of Cubanidad in New York, 1823-1957 (NYU Press, 2017). Her next project examines the politics of archival spaces, dissonant discourses, and Latina/o spatial inquiry. Nancy has a long history of political, community, and educational activism, primarily in San Francisco where she lived for close to twenty years before moving to Washington D.C. In addition to other projects, she directed a community-based oral history project examining the impact of gentrification on the Latinx community in San Francisco and is currently a contributing member of Scholars for Social Justice.
---
Sylvia Y. Sanchez, PhD 
Board member since June, 2014

Sylvia Y. Sanchez, PhD has had a long career in early childhood and bilingual education. She served as Associate Professor in the Graduate School of Education at George Mason University. There she co-founded UTEEM, a teacher education graduate level program that blended the fields of early childhood education, early childhood special education, bilingual/second language education, and multicultural education. This nationally recognized program prepared teacher candidates to work with culturally, linguistically and ability diverse young children and their families. Sánchez is known for her research interests in early bilingualism, diverse families, family stories, and professional development of teachers who work with culturally and linguistically diverse young children and their families. This commitment grew out of her personal experiences. As she explains, "I grew up in San Antonio, Texas with racially segregated schools, neighborhoods, religious institutions, and even segregated shopping areas. Language oppression was prevalent; it was against the law to speak a language other than English in a public building and children were routinely punished for speaking Spanish. Overnight, houses in my neighborhood would be boarded for long periods of time as migrant families followed the migrant stream up North. Migrant children dropped out of school at very young ages and no teacher ever spoke about them or questioned why they were not in school. In spite of these powerful local and state political forces, I grew up surrounded by a stable and loving extended family. We spoke Spanish at home. My grandparents lived across the street, and all of my eleven aunts and uncles and my large number of cousins lived no more than five miles away. This has shaped by belief in the powerful role of families, and the importance of supporting them."
---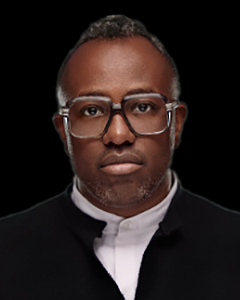 Sheldon Scott
Board member since 2011
Performance Artist
A native of Pawley's Island, SC, Sheldon Scott received his BS in Psychology from Francis Marion University in Florence, SC. He began his career in social work at the Boys & Girls Club of Horry County. Upon moving to the Washington D.C. area, Scott joined a private practice, specializing in mental health, substance abuse and sex-offender treatment. He now is a dedicated performance artist. His work surveys the intersection of race, economics, and sexuality with a critical lens on ideals of exceptionality of the Black male form, while assessing the social taxes levied on Black bodies and psyches. Scott also serves on the board of Youth Pride Day, D.C. and he is the Advisory Neighborhood Commissioner, 1A03. Scott is a Halycon Arts Fellow and Director of Culture for Eaton Workshop. Learn more at SheldonScottStudios.com.
Joining the Board
Teaching for Change is currently accepting applications for board membership. Consider applying if you would like to play an active role in preserving the health and vitality of Teaching for Change. The board is looking for committed, passionate people who care about providing students the skills, knowledge, and inspiration to be citizens and architects of a better world.  (If you have not served on a board before, it would be useful to read: "Ten Basic Responsibilities of Non-Profit Boards" and "What Should I Know Before Joining the Board?")
To express your interest, send a letter to board chair Nzinga Tull that includes: why you want to join the board of Teaching for Change; what you can offer to the organization in terms of skills, contacts, and/or resources; and your own definition of social justice. Include a bio or resume and email to info@teachingforchange.org.
Former Board Members
Trish Ahern, Center for Development and Population Activities (CEDPA)
Nizam Ali, Ben's Chili Bowl
Naomi Ayala
Denise Bello
Patricia Bradford Charles, PGCPS
Marcy Fink Campos, American University
Margarita Chamorro, Prime DC
Connie Chubb, American University
Donald Clausen
Bonny Cochran
Michael Cohen, New York University
Sheila Coleman-Castells
Melba Conway (2013)
Heleny Cook
Rhonda L. Crenshaw, M.A., CPTD
Kenneth Danford, North Star Teens
Carmen Davila, AARP
Kathy Davin, Arlington Public Schools
Hilda Diaz
Carrie Ellis (2003-2014)
Mike Finley
Evie Frankl
Sue Goodwin, NPR
Sharon Grevious
Sally Harriston
Damien Heath
Aida Heredia
Rebecca Shulman Herz
Marlene Hoffman
Alicia Horton,  Thrive DC
Leah Holmes-Bonilla
Etta Johnson, Arlington Public Schools
Irene Leon, Cypress Hills Community School/PS 89
Catherine Long, Montgomery County Public Schools
Joann Malone, Blair High School
Edgardo Menvielle, Children's Hospital
E. Ethelbert Miller
Francisco Millet
Samuel Miranda
Marie Moll, Latin American Youth Center
Don Murray (2011-2014)
M.J. (Mike) O'Brien
Derrick Posey, Pullen Middle School, Prince George's County Public Schools
Susan Randall, Kenmore Middle School
Katherine Rawson
Richard Reinhard, photographer
Carol Robledo
Kevin Rocap, Project LEARN
Roland Roebuck, DC Department of Human Services
Sandra Rogers-Green, Arlington Public Schools
Neha Singhal (2014-2016)
Ila Supriya Roy, Montgomery County Social Services
Paulette Saunders, For the Love of Children (FLOC)
Andy Shallal,  Busboys and Poets
Renee Hausman Shea, Bowie State University
Hilary Stern-Sanchez, Seattle Literacy Project
Ruth Tamaroff, Tamohara Imports
Karen Parker Thompson
Kate Tindle
Lynda Tredway
Marian Urquilla
Pedro "PJ" Urquilla
Jenice Leilani View
Rebecca Villarreal, AARP Illinois
MaryAnne White
Barbara Wien
Sheryl Winarick (2011-2013)