Interns and Volunteers
Teaching for Change's mission is advanced not only by our staff and board, but also by the dedicated focus on special projects by interns, fellows, and volunteers. Our current interns are:
Lila Chafe
Lila Chafe is a student at Barnard College, where she's studying education. A product of Montgomery County Public Schools, Lila is interested in understanding how local school curriculums, especially at the elementary level, can be adapted to reflect the cultural heritage of the student body. Outside of class, Lila has founded multiple neighborhood initiatives to merge her love of circus and performance art with grassroots community building, and she is also a member of her school's dance performance collective. Additionally, she is passionate about creating digital media and produced her high school's documentary publication, SilverLens.
She is thrilled to work with the D.C. Area Educators for Social Justice People's History Curriculum Working group and the Teach Central America campaign to fight for parent, teacher, and community involvement to transform the quality of public education.
---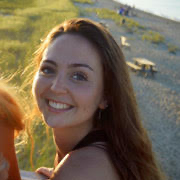 Nell Fredericks
Nell Fredericks is a junior at the University of Southern California in Los Angeles. She is acquiring a Bachelor of Arts in Philosophy, Politics, and Law, as well as a minor in Education. Nell was born and raised in Boston, Massachusetts, and her interest in education stems from her experiences as a student in the Boston Public Schools for 13 years. After transitioning from a public to private institution, Nell's passion for education reform and justice grew. She is particularly interested in shaping curriculum and strengthening and extending access to professional development services, and has aspirations of creating more equitable policy on a larger scale. At USC, Nell is involved in the undergraduate student government, a pre-law fraternity, an academic journal, and the club softball team. She also helped out at a middle school within the Los Angeles Unified School District, nearby USC. Nell is very excited to be involved with Teaching For Change to help foster social justice in the classroom.
Nell is excited to serve with Teaching for Change in support of digitizing historical timelines, website support, and supporting our D.C. Area Educators for Social Justice working groups.
---
Abrita Kuthumi
Proud daughter of immigrants, Abrita Kuthumi is a Nepalese-born American who hopes to uplift individuals and communities in developing nations by working on educational policies. A recent graduate of the University of New Hampshire (UNH), Abita has pursued many global opportunities: she is a two-time recipient of the U.S. State Department's Critical Language Scholarship for Beginner Korean in Busan and Advanced Korean in Gwangju and a former intern at the Global Educational Programs office within the Bureau of Educational and Cultural Affairs at the State Department. On campus, Abrita was involved with the Global Education Center by participating in their Global Leadership Camp, serving as the Office of International Students and Scholars Orientation Leader (OISS), and performing duties as an OISS assistant. In the spring of 2019, she conducted research on addressing the disconnect between international and American students and presented that work at the 2019 UNH Undergraduate Research Conference, winning an Award of Excellence. During the summer of 2020, she interned remotely with the New Hampshire World Affairs Council. She served as a 2020-2021 Student Fellow in the College of Liberal Arts at UNH as a 2020-2021 Student Fellow. This May she completed a dual degree in Political Science and International Affairs with a minor in English while hoping to pursue a master's degree in international development or international education.
She was awarded the 2019 UNH Helen Duncan Jones Award and 2020 Harry S. Truman Scholarship. As a Truman Scholar, Abrita will serve as support for the Social Justice Books project with a focus in Asian American children's and young adult books.
A fan of political comedy shows, international movies, experimental cooking, reflective writing, and hiking up the New Hampshire trails, Abrita also enjoys spending quality time with her family, friends, and loved ones.
Learn more about our former interns and volunteers.