Interns and Volunteers
Teaching for Change's mission is advanced not only by our staff and board, but also by the dedicated focus on special projects by interns, fellows, and volunteers. In 2020 and 2021, our interns are:
---
Winter
---
Ashley Bryant
Ashley Bryant graduated from Bates College in Lewiston, Maine where she studied anthropology and education and worked closely with the city's growing Somali refugee population in the classroom, after school programs, and adult English language classes. She then worked as a paraprofessional with a Lewiston elementary school before moving to Brazil for two years to teach English to university students and faculty with the Fulbright Program. She currently works at an international education non-profit in D.C. where she has made strides to diversify the Fulbright Specialist Program's outreach and recruitment initiatives to ensure that faculty, teachers, and professionals from underrepresented backgrounds have access to international exchange opportunities. Throughout the pandemic, Ashley has attended Zinn Education Project virtual workshops to grow in her pedagogy as a social justice and multicultural educator. She anticipates beginning her Masters in Education and looks forward to teaching her students to think like an anthropologist, employing a lens of critical thinking, humility, and social justice to their social studies coursework and beyond. Ashley will intern with Teaching for Change this spring where she will interview and share stories of local educators' social studies lessons on teaching for justice.

---
Fall
---
Lila Chafe
Lila Chafe is a student at Barnard College, studying education. A product of Montgomery County Public Schools, Lila is interested in understanding how local school curriculums, especially at the elementary level, can be adapted to reflect the cultural heritage of the student body. Outside of class, Lila has founded multiple neighborhood initiatives to merge her love of circus and performance art with grassroots community building, and she is also a member of her school's dance performance collective. Additionally, she is passionate about creating digital media and produced her high school's documentary publication, SilverLens. She is thrilled to work with the D.C. Area Educators for Social Justice People's History Curriculum Working group and the Teach Central America campaign to fight for parent, teacher, and community involvement to transform the quality of public education.
---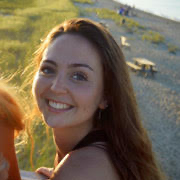 Nell Fredericks
Nell Fredericks is a junior at the University of Southern California in Los Angeles. She is acquiring a Bachelor of Arts in Philosophy, Politics, and Law, as well as a minor in Education. Nell was born and raised in Boston, Massachusetts, and her interest in education stems from her experiences as a student in the Boston Public Schools for 13 years. After transitioning from a public to private institution, Nell's passion for education reform and justice grew. She is particularly interested in shaping curriculum and strengthening and extending access to professional development services, and has aspirations of creating more equitable policy on a larger scale. At USC, Nell is involved in the undergraduate student government, a pre-law fraternity, an academic journal, and the club softball team. She also helped out at a middle school within the Los Angeles Unified School District, nearby USC. Nell is very excited to be involved with Teaching For Change to help foster social justice in the classroom.
---
Elizabeth (Lizzie) McCord
Elizabeth (Lizzie) McCord is a senior at Harvard College studying history. She is particularly interested in nineteenth and early twentieth century U.S. and Latin-American history, focusing on the construction of race in post-slavery societies such as the U.S., Cuba, and Brazil. She is writing her senior thesis on slaveholding within the Cherokee nation and its intersection with the presence of the Bureau of Indian Affairs in the nation prior to the Civil War. Originally from New York City, Lizzie's interest in educational equity stems from her experience at a heavily segregated "exam school." At Harvard, Lizzie has been heavily involved with the Phillips Brooks House Association, Harvard's public service hub, as a director of both the Mission Hill Afterschool Program and Junior Leaders in Communities, a youth development program for rising ninth graders which she helped start. As director of these programs she has strived to teach representative and diverse histories that may be absent in her students' schools. She is excited to continue working to ensure these histories are taught with Teaching for Change and the Zinn Education Project.

---
Summer
---
Shiloah Symone Coley
Shiloah Symone Coley graduated from the University of Wisconsin-Madison this spring with a Journalism Bachelor of Arts and minors in Studio Art and African American Studies. At UW she was the co-editor-in-chief of The Black Voice, a student-run publication dedicated to elevating the voices and stories of black students. She was also committed to the work of the Multicultural Student Center, where she served as the Grant Specialist Intern for three years. Her main passion lies in community engagement and the arts. She's designed youth art programming centered around identity and cultural understanding with The Metropolitan Museum of Art, the Madison Children's Museum, and Play Africa. As a Truman Scholar, she is committed to making the arts more accessible to marginalized communities. Her broad research interests explore the impact art has on low-income urban Black and Latinx communities. She researched graffiti as a community practice and educational tool at Brown University, and she hopes to continue researching how art can be and has been used as a tool of liberation. An artist herself, she'll be continuing her education at American University to pursue her MFA in Visual Art, where she'll continue exploring identity deconstruction and reconstruction through collage and comics.
---
Kassandra "Kassie" Colón
Kassandra "Kassie" Colón is a grassroots leader from South Florida who graduated from West Virginia University with a Bachelor of Arts in Latin American Studies, Women's & Gender Studies, and Geography. In 2018, Kassie founded Project La Resolana, an intercultural non-profit that expands educational opportunities by directly matching young people with representative literature in the K-16 classroom and beyond. Since its founding, Project La Resolana has matched 250 students with representative literature to challenge dominant white perspectives in education. On the merits of their work with Project La Resolana and cultivating inclusive educational spaces, Kassie was selected as a Harry S. Truman Scholar in 2019. Kassie is a Community Fellow at WVU's Center for Resilient Communities and a Research Scholar at the Ronin Institute, where they conduct community-engaged research that explores conditions of belonging and home among young people living in West Virginia. Over the next year, they will serve as a West Virginia Humanities Council Fellow completing their practice-based oral history project, "Rootedness in West Virginia: Young Latinx Narratives of Community, Belonging, and Home." As a Puerto Rican and Mexican-American feminist scholar, Kassie focuses on bridging Puerto Rican/Chicano/Latinx studies and a practice-oriented approach to knowledge construction and dissemination. In the future, they plan on pursuing a Ph.D. in Geography.
---
Daniela Shia-Sevilla
Daniela Shia-Sevilla is a rising senior at Smith College in Northampton, Massachusetts, with a major in Latin American Studies. Her main academic areas of focus are equal rights, the arts, and government. In 2018, Daniela interned with the PEN/Faulkner Foundation, a nonprofit sponsoring literary awards, and education programs. As an Outreach and Development intern for PEN/Faulkner, she organized and edited literary, promotional, and marketing materials, as well as researched donor and fundraising opportunities. This past summer, Daniela interned in the Chambers of Judge Emmet G. Sullivan of the United States District Court of the District of Columbia. In addition to providing administrative support of judicial chambers, she attended courtroom proceedings and discussed cases with Judge Sullivan and staff. Daniela will be interning with Teaching for Change this summer on a DC Humanities Grant to create a compilation and database of 55 years of photography by Nancy Shia, a documentary photographer since 1965 with a focus on social justice and social activism. The goal of the project is to make the photographs accessible to researchers and scholars. Daniela will develop a program for Teaching for Change to present to DC middle schools to teach children the history of activism in DC and the rest of the country.
---
Learn more about our former interns and volunteers >>