Staff
Click on a staff person's name to view their biography.
ADMINISTRATION
Deborah Menkart, Executive Director
Nakeesha Ceran, Associate Director
Pat Corekin, Office Manager and Publications Specialist
COMMUNICATIONS
Allison Acosta, Communications Manager
Mykella Palmer-McCalla, Creative Coordinator
ZINN EDUCATION PROJECT
Jesse Hagopian, Writer and Organizer
Ursula Wolfe-Rocca, Writer and Organizer
Mimi Eisen, Program Specialist
Ana Rosado, Researcher and Writer
Abby Saul, Social Media Specialist
DC Area Educators for Social Justice
Vanessa Williams, Program Manager
Kimberly Ellis, Education Anew Fellow
Jonas N. Strickland, Teach the Beat Program Specialist
Matt Miller, Teach the Beat Program Specialist
Social Justice Books
Paige Pagan, Program Specialist
SPECIAL PROJECTS
Lauren Cooper, Howard Zinn Website Coordinator
ADVISORS
Enid Lee, Virtual Scholar
Jenice View, Civil Rights Movement, Senior Professional Development Specialist
América Calderón, Parent Organizer, in memoriam
Staff Biographies
---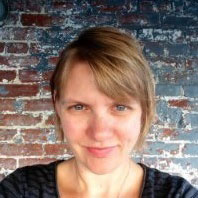 Allison Acosta, Communications Manager
Allison joined the Teaching for Change staff in 2015. She worked in the labor movement with Jobs with Justice doing communications for more than a decade. Allison earned a BA in Sociology with a concentration in Multicultural and Ethnic Studies from Bard College. A lifelong D.C. resident, she has been active in social justice movements since high school. Allison is active in her children's school and in D.C. education issues. Her photographs of the D.C. punk scene have been published in books and newspapers, and you can find some of them at the D.C. Punk Archive.

---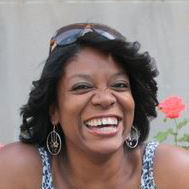 Nakeesha Ceran, Associate Director
Nakeesha "​ Keesha"​ Ceran is motivated by her passion for social justice to positively impact and influence her circles, both domestically and globally. She strives to present a mindset that focuses on equality and equity and is actively involved in community development, particularly as it relates to education policy, Haitian advocacy, and women's interests in politics and racial reconciliation at the intersection of faith. A first-generation American of Haitian immigrants, Keesha has lived in many parts of the U.S. An Ohio native, Keesha grew up in a college town, spent her adolescence and first few years of college in California, and a year with family in New York before settling in the D.C. Metro area for the last 12 years. Keesha holds three degrees in Political Science and is a proud community college graduate and a double alumna of American University.  She currently serves as a member-at-large of the American University Alumni Board and spends her off time volunteering with a local organization striving for racial unity & justice within the church. A lover of words, you'll often find Keesha with a book in hand, taking notes with her colorful pens. Keesha enjoys running, listening to music and traveling, among many other interests.

---

Lauren Cooper, Howard Zinn Website Digital Coordinator
Lauren Cooper started at Teaching for Change in 2007 as a Publications Associate managing the mail order catalog, online store, and bookstore accounts. In 2008, she helped launch the Zinn Education Project (ZEP), and was ZEP's project coordinator for the first 10 years. In that time, she also took on the role of Howard Zinn website coordinator, beginning with a site re-vamp in 2014. In 2018, she earned an MLIS degree at the University of Maryland, College Park specializing in archives and digital curation. She became the project manager and librarian for the Colored Conventions Project (CCP) at the University of Delaware (a collaborative student/faculty/librarian digital humanities project that brings the buried and scatter histories of 19th-century Black activism to digital life) while continuing part-time as the Howard Zinn website coordinator. In 2020, she, along with CCP, moved to Penn State University to launch the Center for Black Digital Research, #DigBlk. She continues her work on the Howard Zinn website as the digital curator, implementing scholarly digital work and publishing to foster new engagement with the life and legacy of Howard Zinn. Read more.
---
Mimi Eisen, Program Specialist
Mimi engages with history in order to advance the frontiers of its influence. Originally from Philadelphia, she holds a BA in history from Cornell University and an MA in American history from Brown University, with a secondary focus in digital public humanities. Mimi specializes in civil rights, law, and citizenship in late nineteenth-century America, but has taught high school-level US history and developed educational content across eras and mediums. Researching, writing, and teaching in the field for several years has given her a keen sense of history education as a vehicle for reckoning with longstanding inequities and driving justice forward. Her work is grounded in the idea that the past is far more than a treasury of facts: it is contested, collective, and instructive of the perils and possibilities of the moment. Mimi is thrilled to be working with the Zinn Education Project to bring clear, complex, and truthful histories to the forefront of public education.
---
Kimberly Ellis, Education Anew Fellow
As a former special education teacher, Kimberly has had a longstanding passion for ensuring equitable and enriching educational experiences. She believes in crafting joyful education spaces that affirm all aspects of students' identities. She has an undergraduate degree in Sociology & African American Studies from Harvard University and recently completed a Master of Public Policy in Education Policy from Vanderbilt University. Kimberly looks forward to contributing knowledge gained from her experiences thus far into this new role while continuing to learn and grow with others. In Kimberly's words, "I am so excited to be joining the Communities for Just Schools Fund (CJSF) & Teaching for Change teams! I look forward to advancing the teams' education justice work especially through close collaboration with school communities. I cannot wait to amplify the powerful work educators are doing in classrooms."
The Education Anew Fellowship is supported by our partner Communities for Just Schools Fund.
---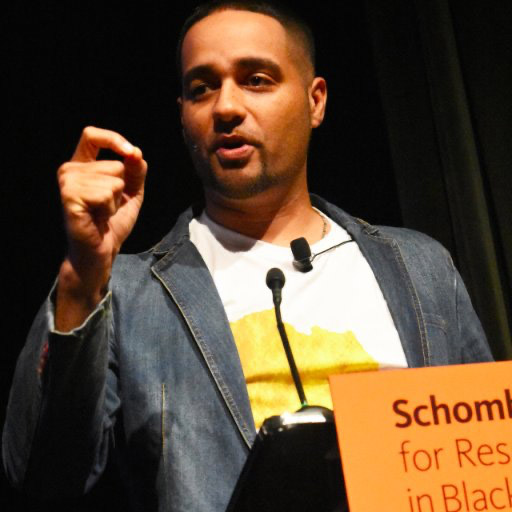 ---
Deborah Menkart, Executive Director
Raised in D.C., Deborah's activism began in junior high school when she protested D.C.'s "taxation without representation" and the "dresses-only" dress code for girls. The dress code changed, but D.C.'s colonial status continues. Her perspective on the world was shaped by being the first born in the U.S. of European immigrants on both sides of her family and being raised by a single mother who worked as a dressmaker. During the 1970s Deborah lived in San Diego, California, where she worked as a shipyard electrician and was active in the antiwar, women's, international solidarity, and labor movements. Through all of these experiences she decided that for any social justice movement in the U.S. to succeed, a change in pre-K—12 education is essential. Since 1989 she has been pursuing that goal in her work at Teaching for Change.
---
Paige Pagan, Program Specialist
Paige Pagan is a recent graduate from Lehigh University where she earned an MA in English with a concentration in Children's and Young Adult Multicultural Literature. With a grounding in Critical Race Theory and Ethnic Studies, her passions revolve around bringing people of color narratives to the forefront of the literary canon and in doing so, striving towards equity, social, and racial justice. She is invested in disrupting the colonial hold on adolescent literature and ensuring that all children have access to diverse narratives where they can see themselves reflected in the materials they read. As a native New Yorker from the Bronx, she also prioritizes educational reform in low-income communities. She would characterize herself as a bookworm and creative writer. An ideal day for Paige is to curl up with a great read in a new country and be inspired.
---
Mykella Palmer-McCalla, Creative Coordinator
Mykella Palmer is a graduate of the University of Maryland, College Park where she was a Banneker/Key Scholar and a member of the highly select, nationally acclaimed Hinman CEOs living-learning program. She has over 15 years of web and graphic design experience and manages the design of all things visual for Teaching for Change and the Zinn Education Project.

---
Jenice View
Dr. Jenice L. View is an Assistant Professor in the Graduate School of Education at George Mason University. For more than 20 years, View has worked with a variety of educational and nongovernmental organizations, including a public charter school, the Just Transition Alliance, Rural Coalition, the Association for Community Based Education, and LISTEN, Inc. to create space for the voices that are often excluded from public policy considerations: women, people of color, poor urban and rural community residents, and especially youth. She has a BA from Syracuse University, an MPA-URP from Princeton, and a PhD from the Union Institute and University. View, a native of one of the last U.S. Colonies (Washington, D.C.), is the proud mother of two daughters, Ava and Leah. She hopes to pass on her inheritance of being a politically aware and socially active woman that she received from many including her paternal grandparents (among the first organizers in the Nation of Islam in the 1940s), and her parents (who have helped form and sustain many local D.C. community institutions).
---
Vanessa Williams, D.C. Area Educators for Social Justice, Program Manager
Vanessa Williams is a student and practitioner of all things critical pedagogy, with a special appreciation for social studies. Having taught elementary, middle, and high school ELA and social studies, Vanessa will miss her own classroom, but can't wait to teach and learn with a community of educators in the DMV. Vanessa loves literacy, so much so that she co-founded and co-owns a virtual bookstore, Red Rice and Beans Diaspora Bookstore, a shop that emphasizes small, indie authors and presses of the African Diaspora. Vanessa is thrilled to be practicing more of what she's coached her students along in doing — applying the critical lessons she's learned to active community work!

---
Ursula Wolfe-Rocca, Zinn Education Project, Writer and Organizer
Ursula Wolfe-Rocca has taught high school social studies since 2000 in a public school in a suburb of Portland. Ursula is on the editorial board of Rethinking Schools magazine. She has written articles and lessons on voting rights, redlining, deportations, COINTELPRO, climate justice, Red Summer, the Cold War, and more. The era of U.S. history she finds most inspiring, humbling, and relevant is always the one she is currently unlearning, relearning, and building curriculum around. See Ursula's articles and lessons at the Zinn Education Project site.