Alicia Horton – Thank You for 13 Years of Leadership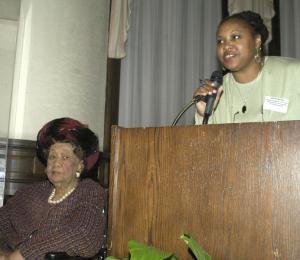 Alicia Horton served on the Teaching for Change Board of Directors for 13 years, almost 10 of those as the Board Chair.
Having recently taken on the vital but all-consuming role as Executive Director of Thrive DC, she made the difficult decision to leave the Board but remains an avid supporter.
Alicia wrote:
"My time on the Board has been gratifying, stimulating, challenging, fascinating, and magnificent. I leave completely confident that the organization is in capable and accomplished hands. Thank you for the opportunity to have worked with the best for such an essential and imperative cause."
Alicia Horton first connected with Teaching for Change when our offices were at Howard University. Her colleague Nataki Reynolds, who served as Teaching for Change's Associate Director, recommended Alicia for the Board.
Alicia played a major role in Teaching for Change's growth and development. During her tenure with Teaching for Change we:
Moved offices three times.
Published Putting the Movement Back into Civil Rights Teaching which led to our work in McComb, Mississippi. Alicia Horton was the MC for the launch of Putting the Movement Back into Civil Rights Teaching at the NCNW headquarters where Jesse Jackson, Jr. and Dr. Dorothy Height were the keynote speakers.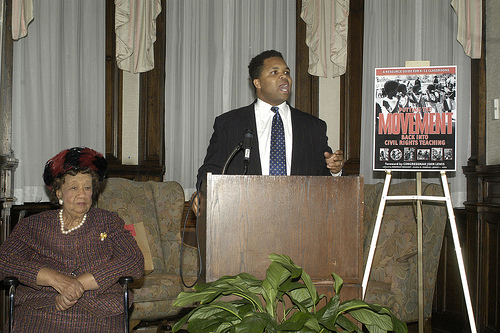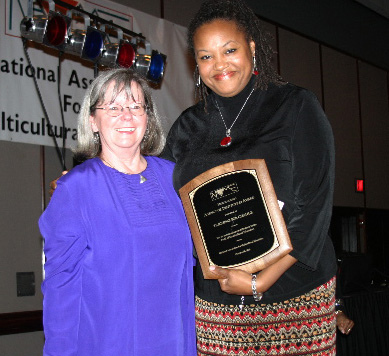 Were invited by Andy Shallal to help create Busboys and Poets by running the bookstore. Alicia played a central role in the meetings, reviews of financial forecasts, weighing the pros and cons, and the final decision to take the plunge. She then continued to represent the organization in partnership meetings with Busboys and Poets to address the myriad of decisions that needed to be made as we navigated this unique relationship. She also bought enough books to singlehandedly keep the store afloat.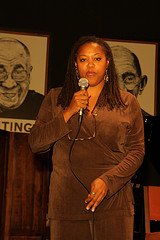 Worked to build community in schools. Meanwhile Alicia built community on the board, where the tough decisions are made in the midst of warmth, collaboration, respect, and laughter. (Pictured below with former board member Naomi Ayala.)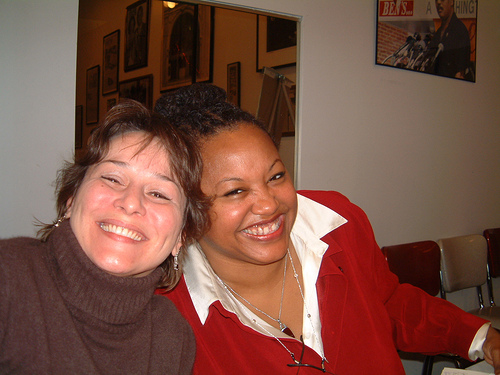 Alicia looked out for the people in the organization. If a staff member needed special attention, a card, or a call – she took care of it. Each year our staff received a gift basket for the holidays – this year it was a beautiful fruit flower arrangement. Too beautiful to eat, but too luscious not to.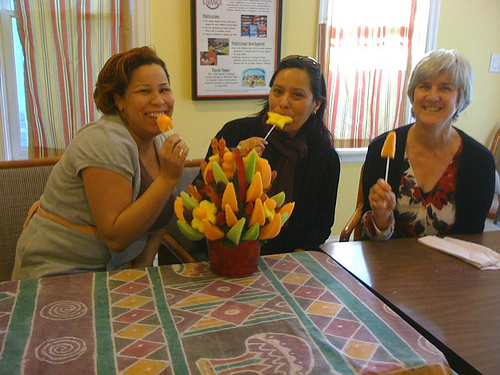 Alicia Horton will be missed on the Board. But we look forward to seeing her at more author events hosted by Teaching for Change's Busboys and Poets Bookstore, where she can finally have time to enjoy the fruits of her labor.