Two Chances to Learn About Award Winning Latino Children's Literature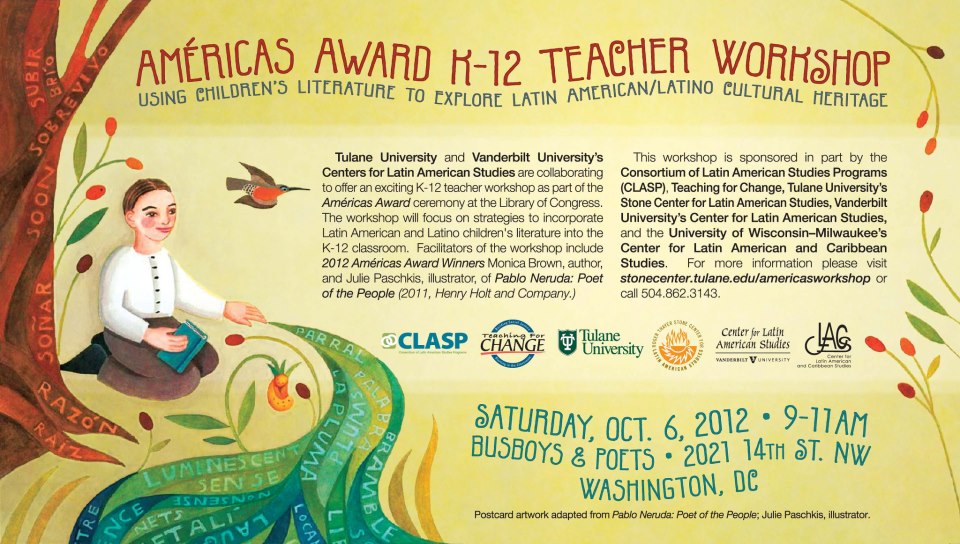 Teaching for Change is pleased to co-sponsor two events with the Américas Book Award in early October in Washington, DC.

One of our staff members, America Calderon, served on the 2012 Americas Award selection committee. If you've not read the award winning titles, we encourage you to add them to your reading list today.
Posted: September 26, 2012