Anti-Bias Early Childhood Education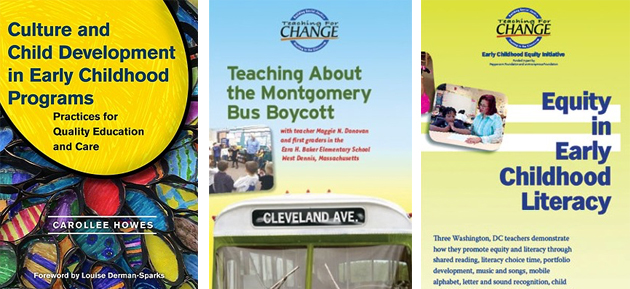 Early Childhood Equity Initiative
Teaching for Change had an early childhood equity initiative from 2005-2010 that hosted teacher training, produced two DVDs in 2006 (Teaching About the Montgomery Bus Boycott  and Equity in Early Childhood Literacy), created an extensive online collection of articles on anti-bias education (bilingual), and developed a web-based collection of related resources for the most widely used anti-bias education book, Anti-Bias Education for Young Children and Ourselves. The online resources continue to be available and updated.
---
Multicultural children's book reviews
Teaching for Change regularly posts critical reviews of picture books and selects books for the Tellin' Stories Roving Readers program and maintains recommended book lists for children by age and by topic.
Posted: February 20, 2015