Publications and Lessons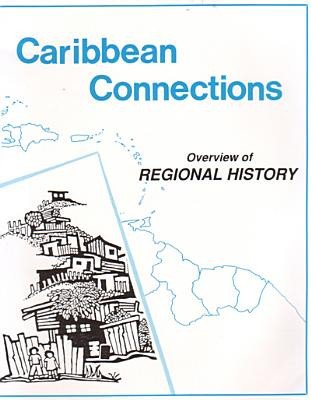 Caribbean Connections Series
In the early 1990s, Teaching for Change partnered with EPICA to develop a series of teaching guides on the Caribbean for schools including an Overview of Regional History, Moving North (on immigration/migration to mainland U.S.), Jamaica, Puerto Rico, and Haiti. The guide on Haiti was published in 1993 on newsprint with funding for widespread distribution to schools and churches across the country as part of a campaign (sadly unsuccessful) to pressure President Clinton to keep his promise to Haiti with respect to President Aristide. When an earthquake hit Haiti in 2010, Teaching for Change quickly produced an online version of the guide, Teaching About Haiti, for free access by teachers. It remains one of the most visited pages on the Teaching for Change website. The book on the Dominican Republic (also in Spanish) was produced by the Council on Latin American and Iberian Studies at the Yale Center for International and Area Studies and includes a moving forward by award winning novelist Julia Alvarez.
---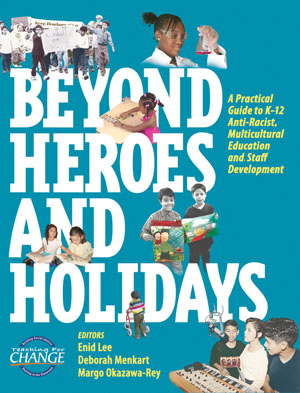 Beyond Heroes and Holidays
Published by Teaching for Change in 1998 with a new edition in 2007, Beyond Heroes and Holidays was the first guide to provide the theory and the practice on a meaningful and critical approach to multicultural education in K-12 classrooms. The book gained national recognition thanks to co-editor Enid Lee using it in professional development with school districts across the U.S. and widespread teacher education university course adoptions. 
---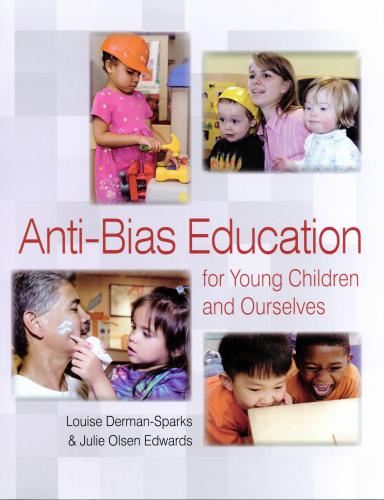 ---
Putting the Movement Back into Civil Rights Teaching
Putting the Movement Back into Civil Rights Teaching was published in 2004 in partnership with the Poverty & Race Research Action Council (PRRAC) and a stellar list of advisers. The book provided articles and hands on strategies for challenging many of the myths and misinformation in the teaching of the Civil Rights Movement by including the long history of the Civil Rights Movement, women, youth, international connections, and the contemporary issues. The book led to an invitation by the superintendent of the McComb Public Schools (where SNCC got its start in Mississippi, also known as the church burning capital of the state during the Civil Rights Movement) to work with his staff. This led to six years of work in McComb and now a statewide effort on teaching about the Civil Rights Movement and labor history.
---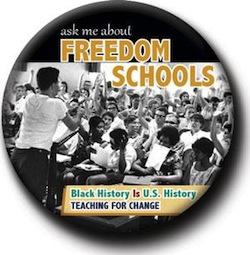 Ask Me About Campaigns
We launched a series of campaigns to promote dialogue, understanding, and donations as people come into our bookstore. These have included wearable buttons, online and in bookstore quizzes, and resource lists. They have been very successful as a consciousness raising tool in the bookstore and beyond. The campaigns include: Central America, Freedom Schools, the Civil Rights Movement in 1963, Roberto Clemente, and more.
---
Teach the Beat
Lessons and professional development to bring D.C.'s decades old, unique music form, go-go, to the classroom. Go-go is not in the D.C. history textbook. Teach the Beat helps fill that gap.
---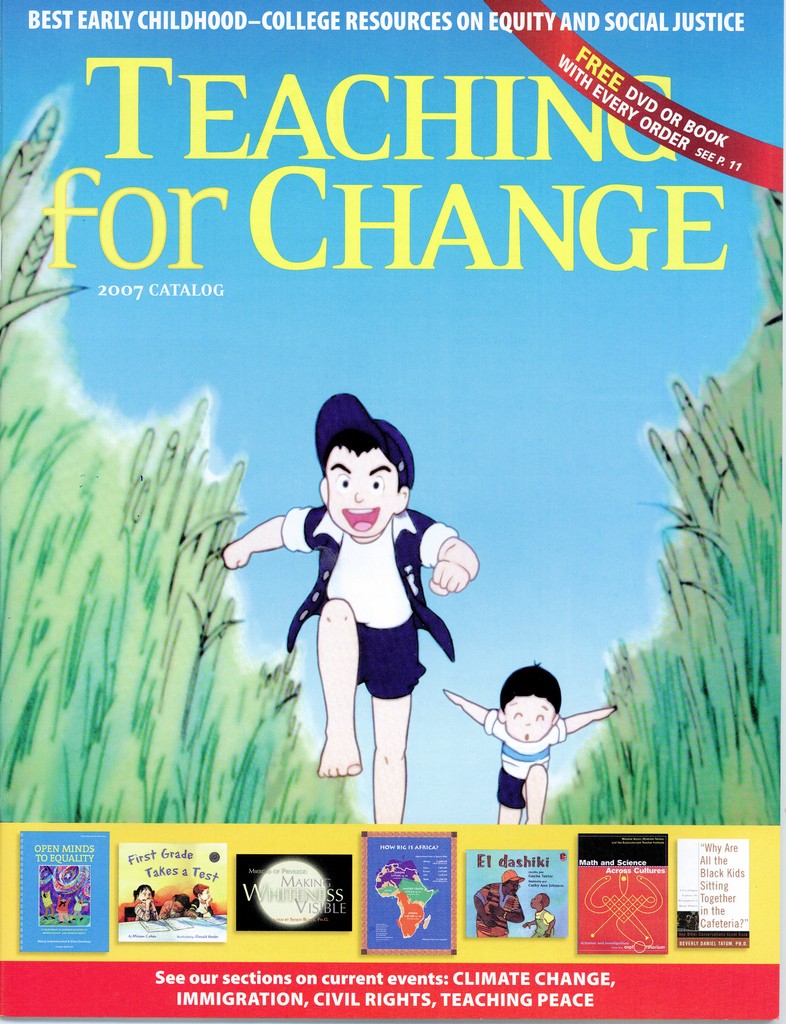 Teaching for Change Catalog
A compilation and mail order distribution of progressive teaching resources from 1994 to 2009, the Teaching for Change catalog was published twice a year and according to Rethinking Schools was by "far and away the best and most comprehensive resource focusing exclusively on critical, multicultural teaching materials." Seattle high school teacher Sarah McFarlane said, "You are my #1 go-to source, in my own teaching, and to share with folks in the profession–especially new teachers. Thanks for helping to promote peace, justice and equality in the educational system."
Posted: February 19, 2015