Ask Me About Roberto Clemente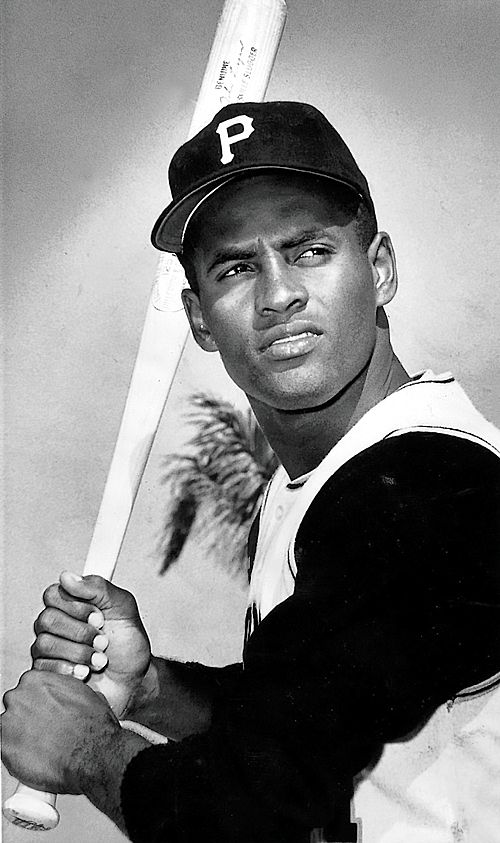 In eighteen seasons with Major League Baseball, Roberto Clemente garnered two World Series titles, four batting titles, twelve Gold Glove awards, and 3,000 hits. He was the first Latino player elected to the National Baseball Hall of Fame and one of only a handful for whom the mandatory waiting period was waived. Yet, Major League Baseball's first Latino superstar was defined just as much, if not more so, by his life away from baseball.
Proud of his Puerto Rican heritage and a stalwart advocate for economic and social justice, he spoke openly against racism, Jim Crow, and oppression. His personal heroes were Martin Luther King, Jr. and Puerto Rican leader Luis Muñoz Marín, and Clemente became a hero to African Americans and Latinos in the United States (especially Puerto Rico) and abroad.
"It is ironic that the profession in which he achieved 'legendry' [status] knew him the least," reads a line from an obituary written by the Black Panthers. "Roberto Clemente was simply a man, a man who strove to achieve his dream of peace and justice for oppressed people throughout the world."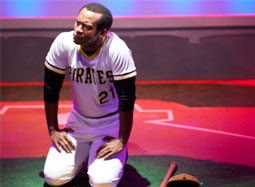 Teaching for Change is pleased to share resources that can help students and teachers paint a comprehensive picture of the life and legacy of Roberto Clemente. These resources are offered in conjunction with a musical about Clemente titled DC-7: The Roberto Clemente Story by Luis Caballero.
GALA Theatre generously selected Teaching for Change as the beneficiary of the preview night.
---
Resources for the Classroom
---
Introduction to Roberto Clemente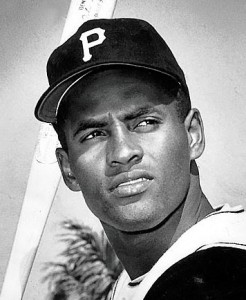 This lesson for grades 7+ introduces students to Roberto Clemente through a collection of short readings and a KWL activity.
---
Clemente from the Justseeds Artists' Cooperative
Poster by artist Colin Matthes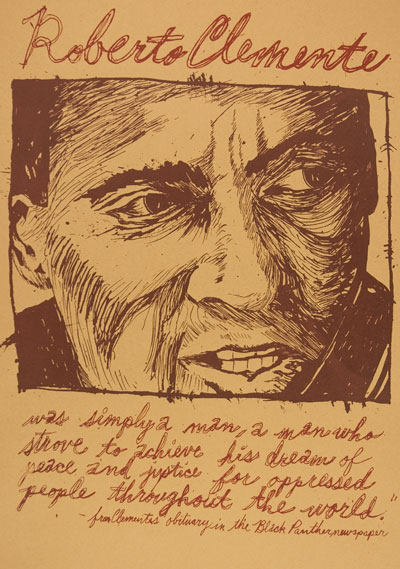 Clemente was the first Latino star in major league baseball and the first to wear his Latin heritage proudly, speaking out on the way racism in the United states affected Latino ballplayers.
The text reads, "Roberto Clemente was simply a man, a man who strove to achieve his dream of peace and justice for oppressed people throughout the world." -from Clemente's obituary in the Black Panther newspaper.
---
Common Bond for Uncommon Men: Roberto Clemente and Martin Luther King
Article by Dave Zirin, Edge of Sports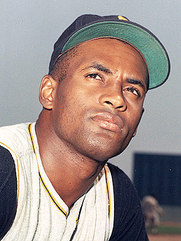 "Clemente's affinity for King and the civil rights movement was rooted in his own experience with racism in the United States. Clemente played from 1954 to 1972, years that saw profound change in both Major League Baseball and U.S. society. His career spanned the entirety of the black freedom struggle from the Montgomery Bus Boycotts to the urban ghetto rebellions; from Rosa Parks to the Black Panthers. Being raised in a proud Puerto Rican household did not prepare Clemente for the racism he encountered in the U.S. Even as a dark-skinned Puerto Rican, Clemente never knew of the existence of racism before coming to the U.S. mainland. He would tell reporters that he learned that dark skin 'was bad over here.'"
---
A People's History of Sports in the United States
Book by Dave Zirin
Excerpt
Thanks to Nixon's elaborate obsession with audio technology, we know that his immediate concern after the [December 23, 1972] earthquake was not the horrific loss of life in Nicaragua but rather that the country would "go communist" in the ensuing chaos. Instead of providing relief, he sent in paratroopers to help the Nicaraguan National Guard keep order. Somoza had issued shoot-to-kill orders against anyone foraging for food, but not before shutting down all the service agencies that were feeding people… Roberto Clemente had many friends in Nicaragua. He was also haunted by the thoughts of the children he had visited over the years. In twenty-four hours' time he had set up the Roberto Clemente Committee for Nicaragua. Fear for his friends was supplanted by fury when he heard stories of Somoza's troops seizing aid for their own enrichment. One friend returned to Puerto Rico with a story that he stopped Somoza's troops from seizing his supplies by saying that if they didn't let the supplies through, he would tell the great Roberto Clemente what was taking place. Clemente took from this that he himself would have to go to Nicaragua to make sure the aid got where it was supposed to go.
---
Welcome to the Terrordome: The Pain, Politics, and Promise of Sports
Book by Dave Zirin
From Chapter 1 – Relearning Roberto Clemente
"Thanks to Jackie Robinson, Clemente broke into the big leagues alongside the first post-color-line wave of young, brilliant, African American ballplayers. But while there was room for the Black stars in the 1950s, teams had informal quotas to make sure that color was kept to a minimum. They also thought nothing of continuing to hold spring training in the segregated South. And the fact that baseball was moving, albeit slowly, toward of acceptance of African American players did not mean that the same courtesy was extended to Latinos."
---
Clemente: The Passion and Grace of Baseball's Last Hero
Book by David Maraniss
The Clemente that Maraniss evokes was an idiosyncratic character who, unlike so many modern athletes, insisted that his responsibilities extended beyond the playing field. In his final years, his motto was that if you have a chance to help others and fail to do so, you are wasting your time on this earth. Here, in the final chapters, after capturing Clemente's life and times, Maraniss retraces his final days, from the earthquake to the accident, using newly uncovered documents to reveal the corruption and negligence that led the unwitting hero on a mission of mercy toward his untimely death as an uninspected, overloaded plane plunged into the sea.
---
Clemente!
Children's book by Willie Perdomo, illustrated by Bryan Collier
A little boy named Clemente learns about his namesake, the great baseball player Roberto Clemente, in this joyful picture book biography. Willie Perdomo's rhythmic text and Bryan Collier's energetic art combine to tell the amazing story of one of baseball's greats. Clemente! is a recipient of the 2011 Bank Street – Best Children's Book of the Year and 2011 Américas Award for Children's & Young Adult Literature.
---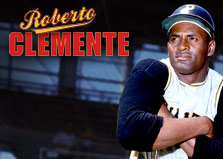 Roberto Clemente: Film and Transcript
By PBS American Experience
This documentary by independent filmmaker Bernardo Ruiz Clemente features interviews with Pulitzer Prize-winning authors David Maraniss (Clemente), Clemente's wife Vera, Baseball Hall of Famer Orlando Cepeda, and former teammates, to present an intimate and revealing portrait of a man whose passion and grace made him a legend.
---
Produced with generous support from Ben's Chili Bowl.