Becoming a Teacher Book Launch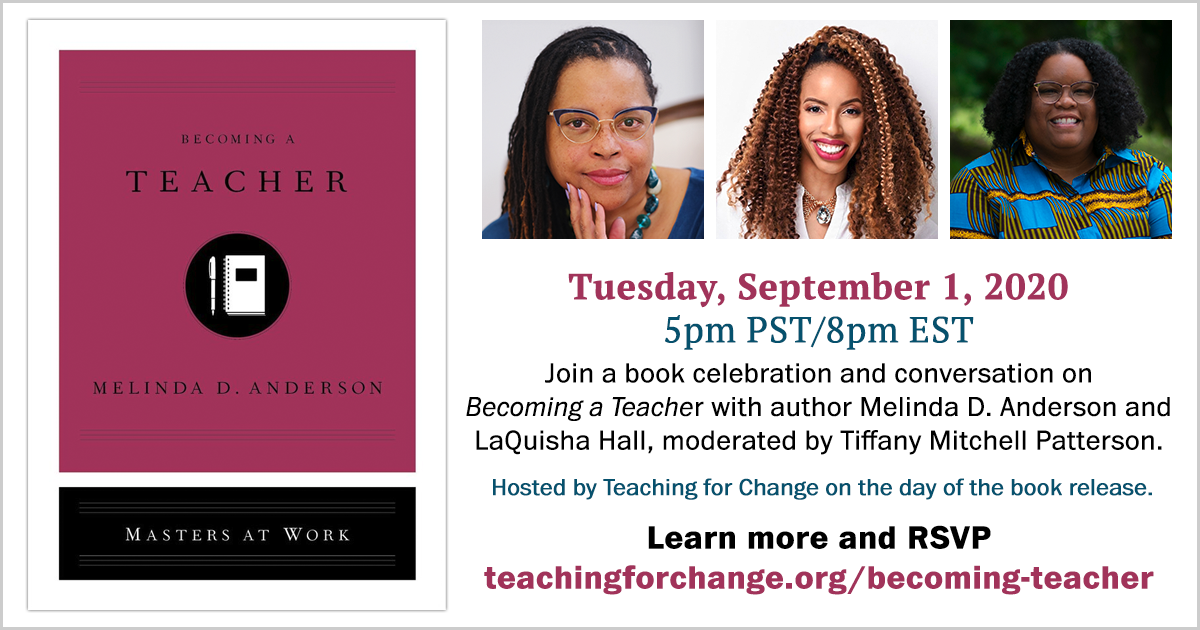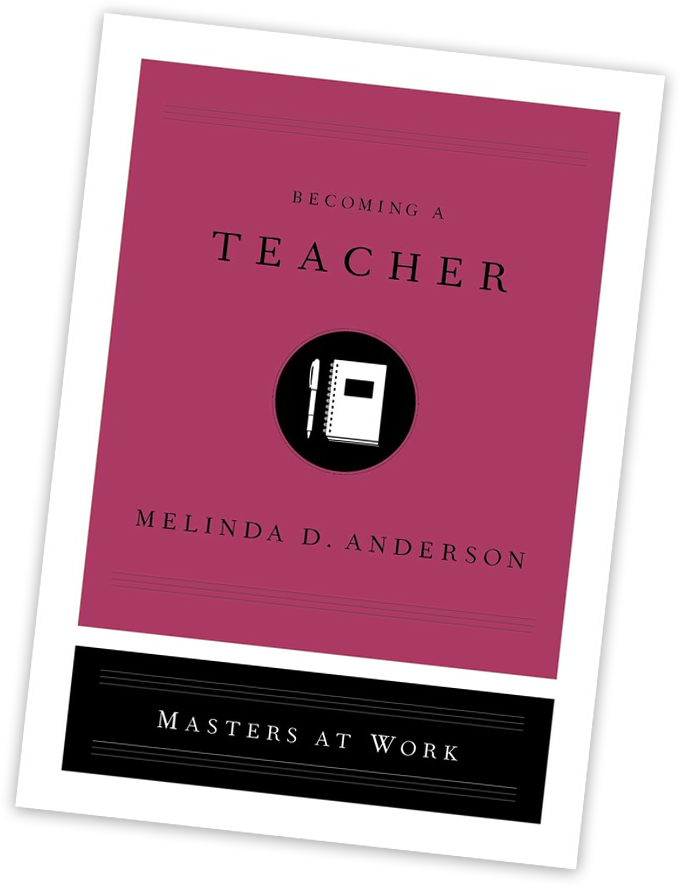 Join a book celebration and conversation on Becoming a Teacher with author Melinda D. Anderson and LaQuisha Hall, moderated by Tiffany Mitchell Patterson on September 1, 2020, 5pm PST/8pm EST. The event is hosted by Teaching for Change on the day of the book release.
Acclaimed education writer Melinda D. Anderson shadowed award winning Baltimore teacher LaQuisha Hall to shed light on the realities of teaching. We often hear about the "rewards and the challenges" of the profession. Becoming a Teacher paints a picture of both through the story of Mrs. Hall.
"Becoming a Teacher gives us an in-depth view of one teacher's journey from novice to master to mentor. This compelling narrative is both inspiring and instructive to those who seek to encourage aspiring teachers and improve the complex system of American public education they must navigate. We need many more teachers like LaQuisha Hall. Melinda D. Anderson points the way to how we might get them. It is well worth reading!" —Beverly Daniel Tatum, New York Times bestselling author of Why Are All the Black Kids Sitting Together in the Cafeteria? and Other Conversations about Race
The event is free and open to the public. However, registration is required. The Zoom link will be sent two days in advance of the event and again on the day of the event.