Two Dollar Subscription to Black History Journal Leads to Life of Activism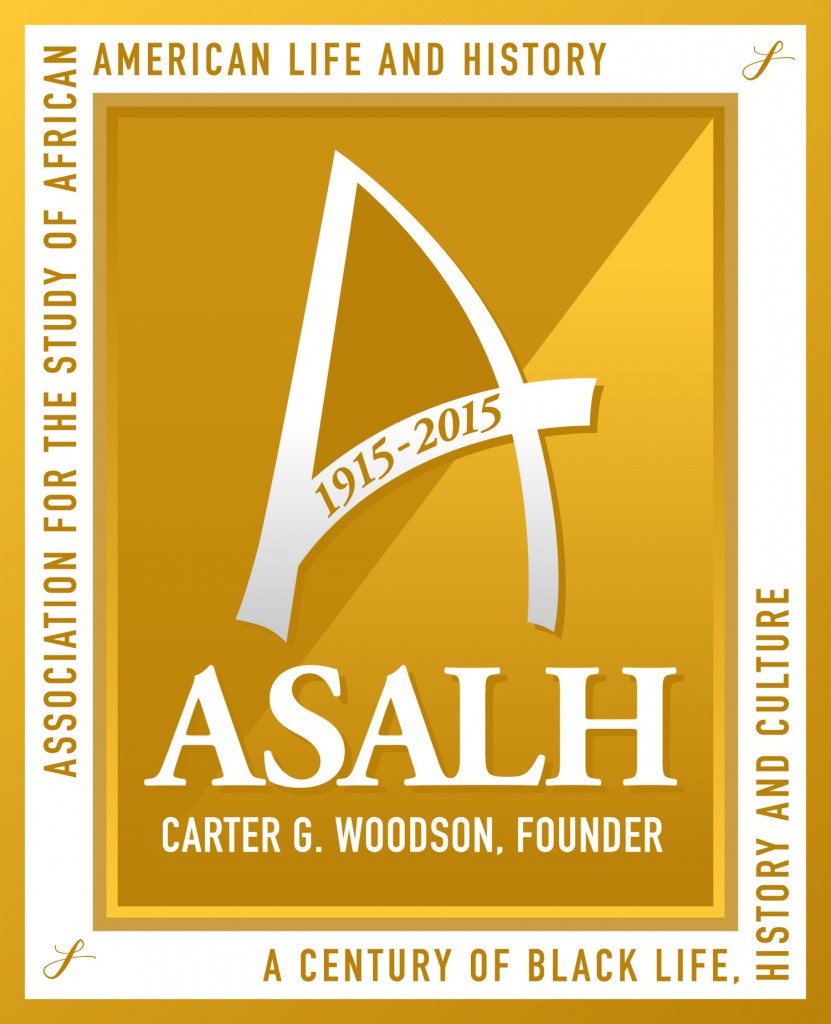 We are pleased to share this story by our board member Timothy L. Jenkins about the power of learning Black history at a young age.
---
By Timothy L. Jenkins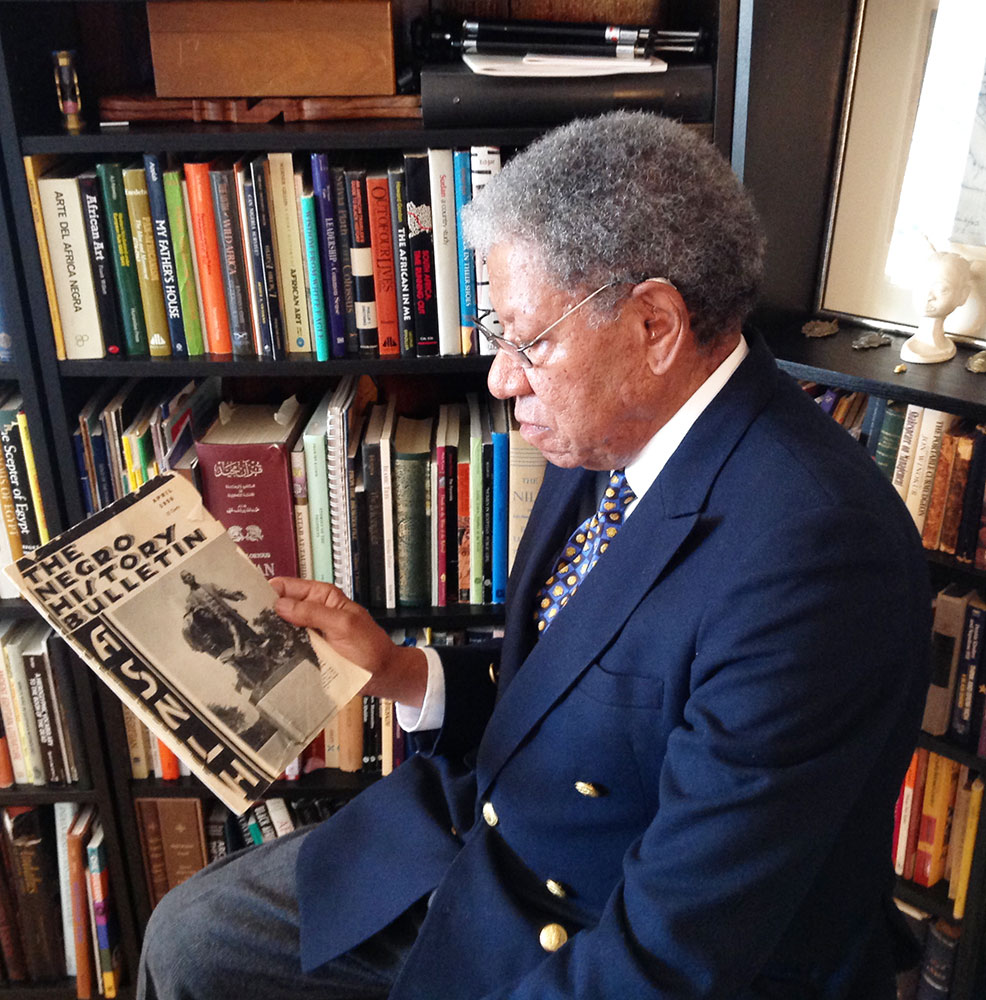 Since I had been the principal lobbyist for the Student Nonviolent Coordinating Committee (SNCC) back in the day, I was recently interviewed by a Washington Post reporter writing about the 1965 Voting Rights Act. I had also testified about the legislation while I was in law school. The reporter asked, "how did you first learn about and take an interest in Civil Rights?" My immediate answer was, "when a school-teacher aunt of mine, Emma Williams, bought me yearly subscriptions to The Negro History Bulletin published by Carter G. Woodson's Association for the Study Of African American Life and History, while I was still in junior high school."
I still have an April 1950 copy from that seminal subscription addressed to me when I was twelve years old as "Master Timothy Jenkins" then living at my childhood home in Philadelphia. Later as I leafed through its tattered and fragile pages, it became ever more clear to me how more insightful my spontaneous reply to the reporter had been than I had fully appreciated at the time.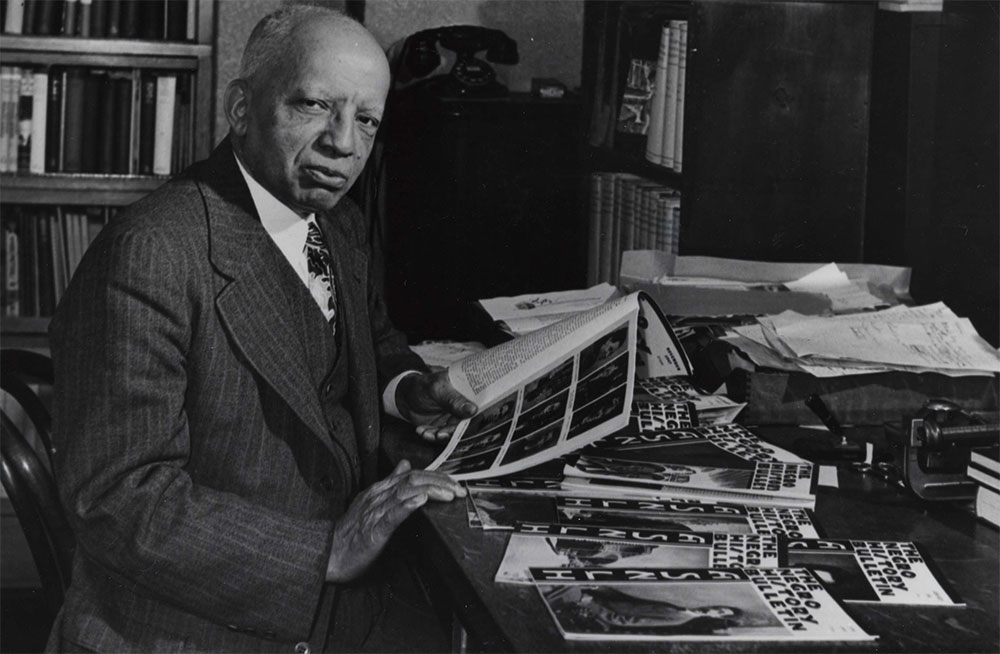 On that very Bulletin's cover was a photo of the famous granite monument of Booker T. Washington peeling back a blanket from a crouching black youngster's head labeled, "Lifting The Veil of Ignorance." The first article inside decried and warned against the destructive rivalries among the would-be leading black spokesmen of the day for their betrayal. This was followed by an authoritative comparison between the plight of the American Negro and that of the South African "Coloured." Then came a lengthy argument on the 1950-need for a Negro History Week observance. After that came a page advocating for more children's material written from a black perspective to strengthen the next generation's sense of self-worth followed by a contemporary treatment of race relations in New Jersey, labeled "Mississippi Up North," as a proposed laboratory in social change through progressive politics. The final column was on the racist Negro exclusion from Washington's federal Sesquicentennial ceremonies. That says it all.
This was powerful stuff for the head of a twelve year old and it has not been lost on me now that the doves have, at long last, won a super-majority over the ravens in the parliament of my hair.
The chance sample provided by this one single twenty-five cent April 1950 edition of The Negro History Bulletin illustrates the kind of seeds planted in me that have given me the awareness to travel the world with a sense of self-knowledge and balance to attempt many otherwise impossible things. And from my comradeship in SNCC, I know I am not alone in this.
When my old Aunt Emma made her yearly two dollar investment in me, she might not have known what the return would be, but she doubtlessly had hopes. I have tried to thank her and Carter Woodson for that faith in me with the rest of my life. And that same pledge must be passed on, not just by a few to a few, but by the many to the many.
This is the lesson and the charge of Black History Month in 2015 the Centennial date that must not be forgotten!
Timothy L. Jenkins
Life Member of ASALH.org
Board Member of TeachingforChange.org
Find more articles by and interviews with Timothy L. Jenkins.