Girl Scout Book Drive Exceeds Its Goal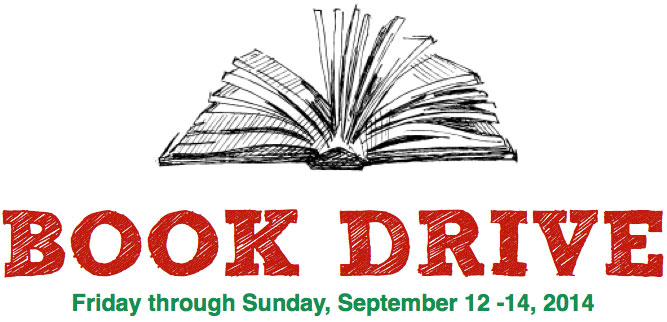 Our Teaching for Change Bookstore and Girl Scout Troop 3859 (Saint Augustine Catholic Church) hosted a book drive on September 12-14 in support of Saint Augustine School, New Community for Children, Marguerite's Place, and Playtime Children's Project.
Troop leader Dena D. Grant wrote to our publications director Don Allen to say it was a big success. Here's an excerpt from her letter:
Please accept our sincere appreciation for your time, support and dedication to Troop 3859's Fall Book Drive.  Not only did we reach our goal, we exceeded our goal.  It was a wonderful learning and growth experience for the Girl Scouts in the troop.  The book drive allowed the Girl Scouts to exercise the three pillars of Girl Scouting: courage, character and confidence.
We are grateful to Teaching for Change for allowing us the opportunity to continue sharing the gifts of literacy, reading and book ownership with children who are oftentimes economically prohibited from participating in these wonderful gifts.
Thanks to your expert planning and your wonderful staff members the weekend ran smoothly.  Your staff members are knowledgeable, courteous and patient. We are forever grateful to bookseller Gavin Hutchinson who went above and beyond the call of duty to make the book drive a success.
Again, we are grateful for the time and effort you gave to us.
The appreciation is mutual. Dena Grant is an inspirational youth leader and we thoroughly enjoyed having the Girl Scouts promoting multicultural children's literature in the bookstore. Here are some scenes from the weekend.
| | |
| --- | --- |
| Book drive supporters. | Author of Power Point on the importance of reading. |
| Break time activity: reading. | Recommended books. |
Posted: September 16, 2014