Beyond Heroes and Holidays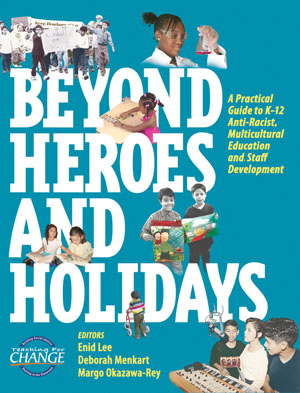 A Practical Guide to K-12 Multicultural, Anti-Racist Education and Staff Development
Beyond Heroes and Holidays is an interdisciplinary guide for teachers, administrators, students, and parents. Through lessons and readings, we share examples of how educators, staff, students, and parents can work together to transform the curriculum, rather than simply adding to current frameworks. We also go beyond the classroom to address issues such as tracking, parent/school relations, and language policies. There are readings and activities for pre- and in-service staff development.
Sample Contents
Reviews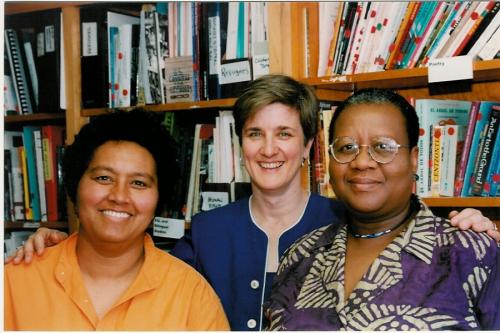 "Beyond Heroes and Holidays is a find. It provides a rich array of resources, models and strategies for promoting multicultural education. And it can be used by all teachers, new as well as experienced, K-12 as well as university-level. This book is for anyone who has either wondered, 'How can I incorporate multicultural education into my classroom?' More… " — David Stone, Assistant Professor in Counselor Education at Ohio University, Democracy and Education
Beyond Heroes and Holidays "is a must-have for educators at all levels… The editors use the philosophy of critical pedagogy, pioneered by the Brazilian educator, Paulo Freire to guide the book. Infused within critical pedagogy is a focus on race and class-based inequity in education that analyzes multicultural education through multiples lenses and from multiple levels: the individual and personal (micro); community (meso); and the societal (macro).
"I personally found this refreshing because too often misuses of what some define as "multicultural education" avoid serious analyses of race and racism in schools and society. If not careful, multicultural education has the potential to be coopted by naive and sometimes well-intentioned educators who have not critically examined their relative positions within a personal, and global context. For many of them, unfortunately, multicultural education is only about heroes, holidays, ethnic foods, and cultural attire, and devoid of serious discussions of race and class-based inequities…
"I highly suggest this book for beginning and advanced multicultural educators, schoolteachers, and college professors across disciplines, as well as activists and intellectuals outside of formal educational institutions." — Jerome E. Morris is a member of Edliberation and assistant professor in the Department of Social Foundations of Education at The University of Georgia in Athens, Georgia