Teaching for Change Bookstore at Busboys and Poets to Close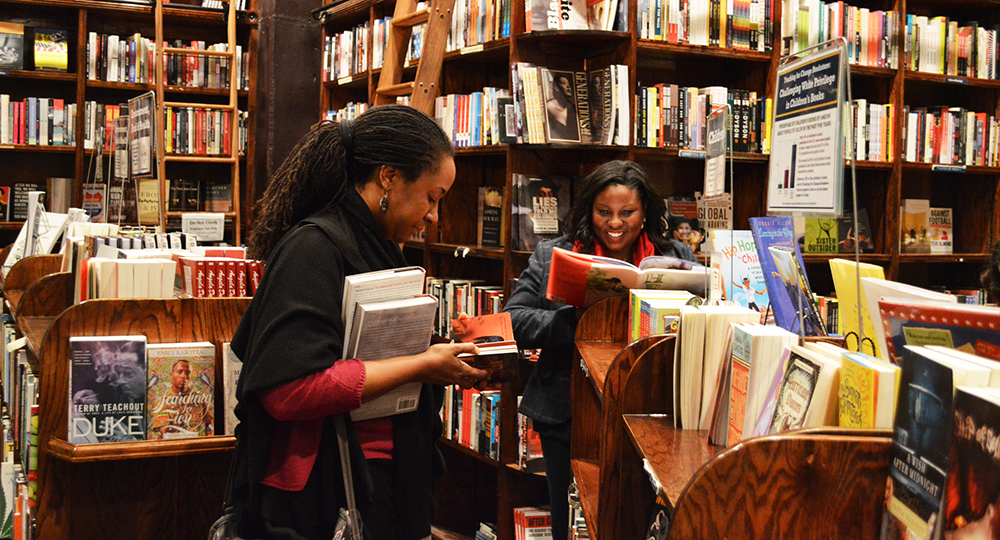 In this 10th anniversary since the founding of Busboys and Poets at 14th and V Streets NW in D.C. with Teaching for Change as the partner on the bookstore, both organizations are poised to celebrate anniversaries, expand, and make a major transition.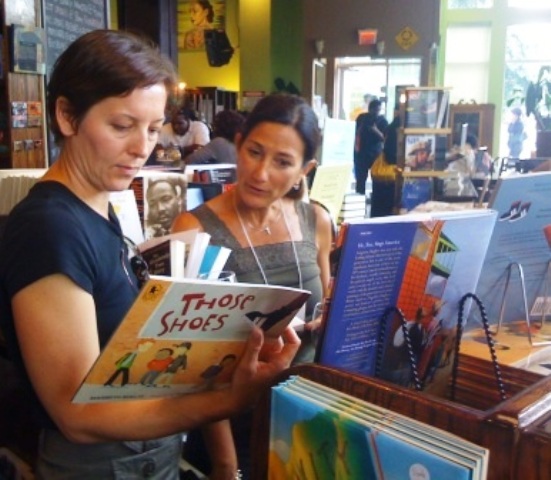 "Teaching for Change is celebrating ten years of our partnership with Busboys and Poets and the 25th anniversary of our founding. As our national teacher and parent programs expand and the Busboys and Poets locations increase with new partner Politics and Prose, we decided it was time to pass on the operations of the bookstore at 14th & V," explains Teaching for Change executive director Deborah Menkart. "This was a very difficult decision, but it is necessary for Teaching for Change to continue to grow. We are proud of the role we have played in building a destination progressive bookstore in D.C. This is not a goodbye. We hope to collaborate with Busboys and Poets and Politics and Prose on author events. We will also continue to review and recommend books for key themes in the classroom and current events through our webstore."
Ten years ago Andy Shallal invited Teaching for Change (where he had served on the non-profit board) to join him in his vision of creating a progressive restaurant, coffeehouse, performance space, and bookstore. Teaching for Change drew on its experience in multicultural literature for the classroom and its wide network of people in the D.C. metro area to establish a successful indie bookstore that has received widespread praise from teachers, parents, authors, and community members for its carefully curated collection. As Perseus Books Group representative Eric Stragar explained:
The Teaching for Change Bookstore at Busboys and Poets plays a unique and vital role as the only provider of such a strong collection of multicultural and social justice books in virtually the entire East Coast and it is really the only one of its kind in the greater bookstore community.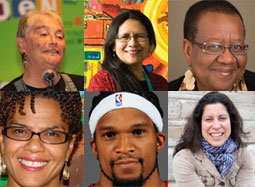 In ten years of operation, there was one major critic of the bookstore. Rush Limbaugh devoted a show last year to tell his listeners that the Teaching for Change Bookstore was racist because it prioritizes children's books by or about people of color and refused to carry his children's titles in the bookstore. In a time when fewer than 10% of children's books published are by or about people of color, close to 9 out of 10 the children's books sold by Teaching for Change at Busboys and Poets (14&V) are by or about people of color. As elementary school teacher and children's book author Paula Young Shelton said, "If Rush Limbaugh is mad then you must be doing something very right!"
Since the founding of Busboys and Poets in 2005, Teaching for Change also played a central role in scheduling, coordinating co-sponsorships, promoting, and hosting more than 600 book events with well-known authors such as Michelle Alexander, Octavia Butler, Pearl Cleage, Naomi Klein, Bob Moses, Edwidge Danticat, Junot Diaz, George Pelecanos, Ronald Takaki, John Sayles, Lisa Delpit, and scores of lesser known but equally important writers. The authors, attendees, and co-sponsors became part of the growing Busboys and Poets community.
As we prepare to end our operation of the bookstore, we've been hearing lovely testimonials from people about our title selection and author events. We invite you to share YOUR memories of the Teaching for Change Bookstore. There is also a store-wide sale.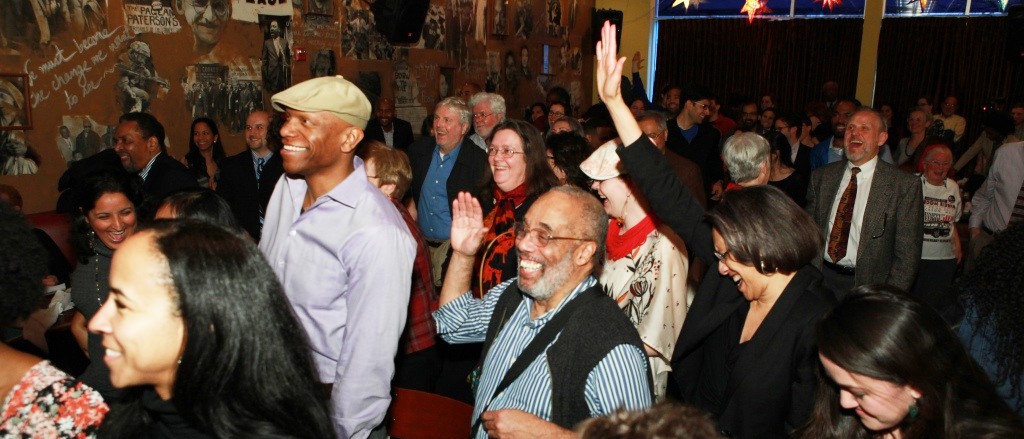 "Teaching for Change has played a key role in shaping Busboys and Poets' identity as a venue for cutting edge ideas, progressive literature, and thoughtful conversations with authors and community members," explains founder and owner Andy Shallal.
| | |
| --- | --- |
| Lisa Delpit talks about race and education. | High school principal Myron Long asks Delpit a question. |
The transition will take place on April 27, 2015.