Teaching Central America Workshops in D.C.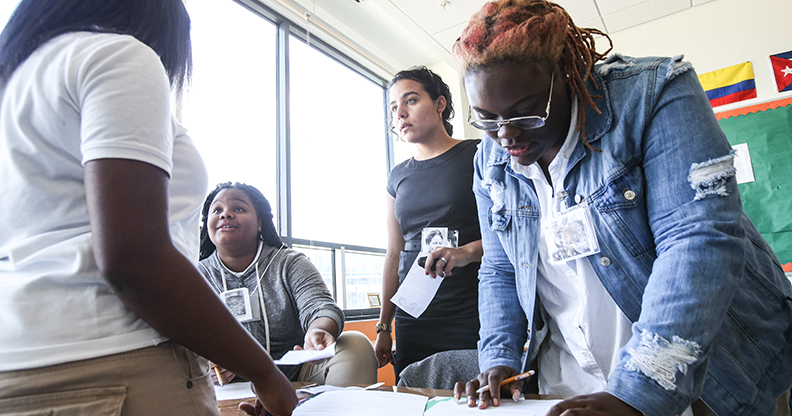 The majority of Latino students in DC schools have Central American heritage. However, their history and literature is largely absent from the curriculum.
Thanks to support from the DCPS Language Acquisition Office, Teaching for Change offered free workshops on Central America during Latinx/Hispanic Heritage Month. Faye Colon, coordinator of teacher engagement and professional development, visited classrooms at Ballou High School, Dunbar High School, and Roosevelt Senior High School to lead our popular role play lesson, Introduction to Central America.
Here is some of the feedback we received from students about what they learned from the lesson: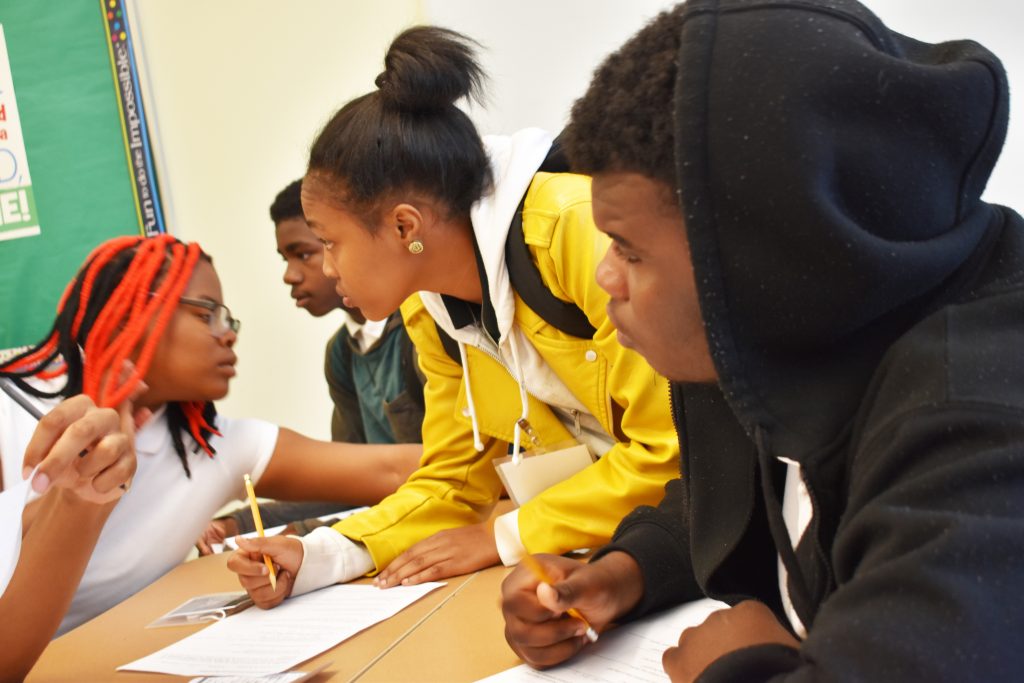 People in Central America also worked hard to change their country.
The guerrilla wars my father fought in [in El Salvador] had more American involvement than I thought.
The government sets up people in order to stop them from telling the truth.
I learned that people can get assassinated for doing the right thing.
I liked that we were able to act, even though it was sad.
I learned that there are a lot of brave and powerful leaders in Central America.
I learned that the U.S. affected Central American politics.
Jimmy Carter gave weapons to Salvadorans so they could kill their own people.
Maria Serrano fought against the government because they were unfair to poor people.
Instead of being taught false history we should be taught the untold truth.
The Teaching for Change website TeachingCentralAmerica.org offers free downloadable lessons, booklists, films, articles about current events, country histories, and more resources to learn and teach about Central America.