Closed for Learning: The Impact of School Closures on Students and Communities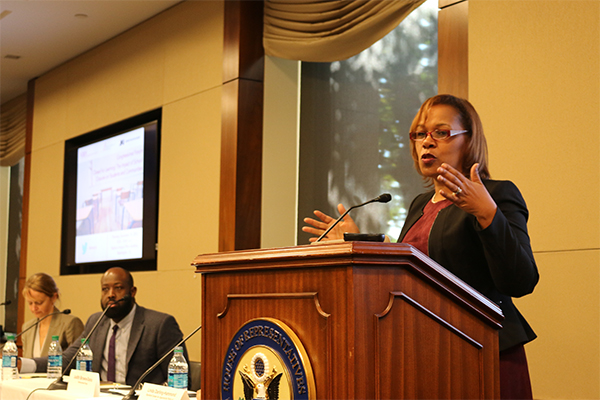 By Zanso Dalili
"A society that does not take care of its children is a morally bankrupt society," said Judith Browne Dianis as she highlighted complaints filed against school districts in Chicago and New Orleans over cutting staff, programs, resources, and the closing of "failing" public schools.
On Thursday, December 10,  the Journey for Justice Alliance held a Congressional briefing with two-panel discussions called Closed for Learning: The Impact of School Closures on Students and Communities. The first panel, led by Jitu Brown, national director of the Journey for Justice Alliance, focused on the negative effect the closing of neighborhood schools have on the community. He referenced the report, Death by a Thousand Cuts. The second panel led by Linda Darling-Hammond, faculty director of the Stanford Center for Opportunity Policy in Education, addressed the current practice of relying on charter schools as an alternative to public schools. This panel later turned to viable solutions such community schools.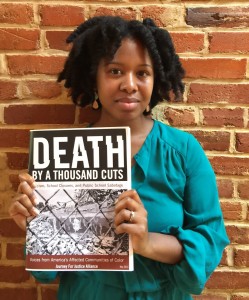 Keron Blair, director of the Alliance to Reclaim our Schools, contrasted reform approaches to schools and banks. Whereas banks are considered too big to fail and thus are bailed out, public schools are closed instead of receiving additional assistance. Blair added that our methods of privatizing public schools are rooted in the belief that Black and Brown people are incapable of governing themselves and thus cannot effectively operate our neighborhood schools.
The continual battle between public and charter schools struck a chord with me. As a D.C. public school teacher, I have seen firsthand the negative impact on students when they are shuffled from school to school due to school closings or charter school expulsion policies. If we do not identify a solution that provides stable and efficient schools that all students have access to, we run the risk of failing the most vulnerable members of our society.
Zanso Dalili is a DC public school early childhood teacher. While on leave this year to care for her young children, Dalili is volunteering with Teaching for Change.
Posted: December 10, 2015