Community Walks Featured as "High-Touch" Strategy in Educational Leadership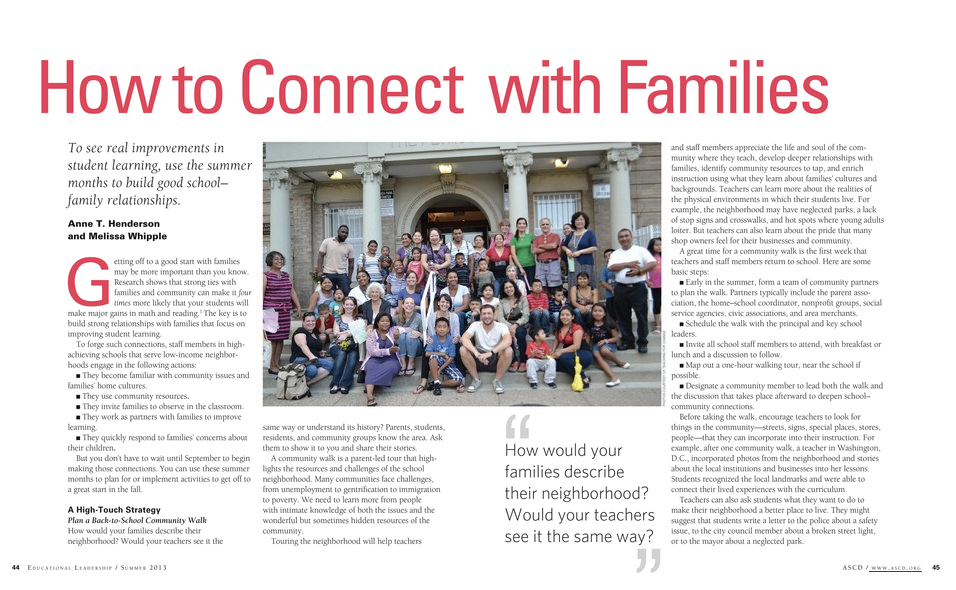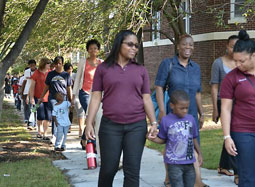 How would your families describe their neighborhood? Would teachers see it the same way?
In an article for ASCD's Educational Leadership, noted family engagement expert and author of Beyond the Bake Sale: The Essential Guide to Family-School Partnerships, Anne Henderson, challenges school leaders to build strong relationships with their families over the summer months by planning a Community Walk, a signature activity pioneered by the Tellin' Stories Project of Teaching for Change.
The article, "How to Connect with Families," recommends hosting a Community Walk as a "high-touch" strategy to engage with families and the school community. A Community Walk is a parent-led tour that highlights the resources and challenges of the school neighborhood. As Henderson explains:
Many communities face challenges, from unemployment to gentrification to immigration to poverty. We need to learn from people with intimate knowledge of both the issues and the wonderful but sometimes hidden resources of the community.
…Touring the neighborhood will help teachers and staff members appreciate the life and soul of the community where they teach, develop deeper relationships with families, identify community resources to tap, and enrich instruction using what they learn about families' cultures and backgrounds.
The article is featured on pages 44-48 in Educational Leadership's summer 2013 digital issue, "Reflect, Refresh, Recharge," published June 28, 2013. Read more and view photos from two Community Walks at Washington, D.C. elementary schools.