DCPS Parents and Students at Immigration Reform Rally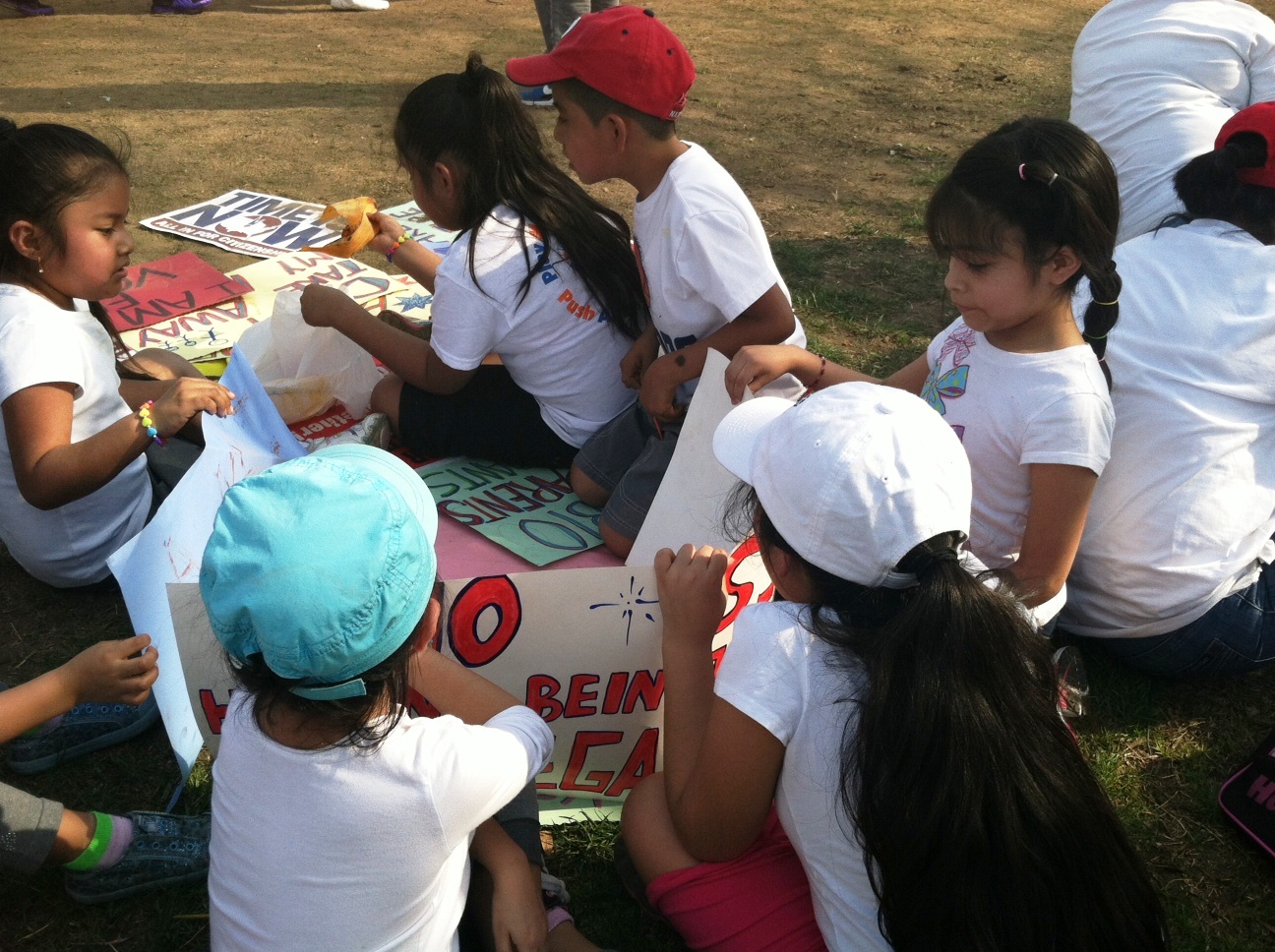 More than 60 parents and students walked from one of the schools we work with, Thomson ES (DCPS), to the mall for the April 10 Immigration Reform Rally. There they joined thousands more people outside the U.S. Capitol. Teaching for Change's senior parent organizer, America Calderon, helped organize this after-school action field trip and was interviewed for Voice of America.
This is one example of how our Tellin' Stories Project supports parent engagement inside and outside of the school—addressing a wide range of issues that affect student learning. Here are more photos from the rally.