D.C. Students Walkout to Defend DACA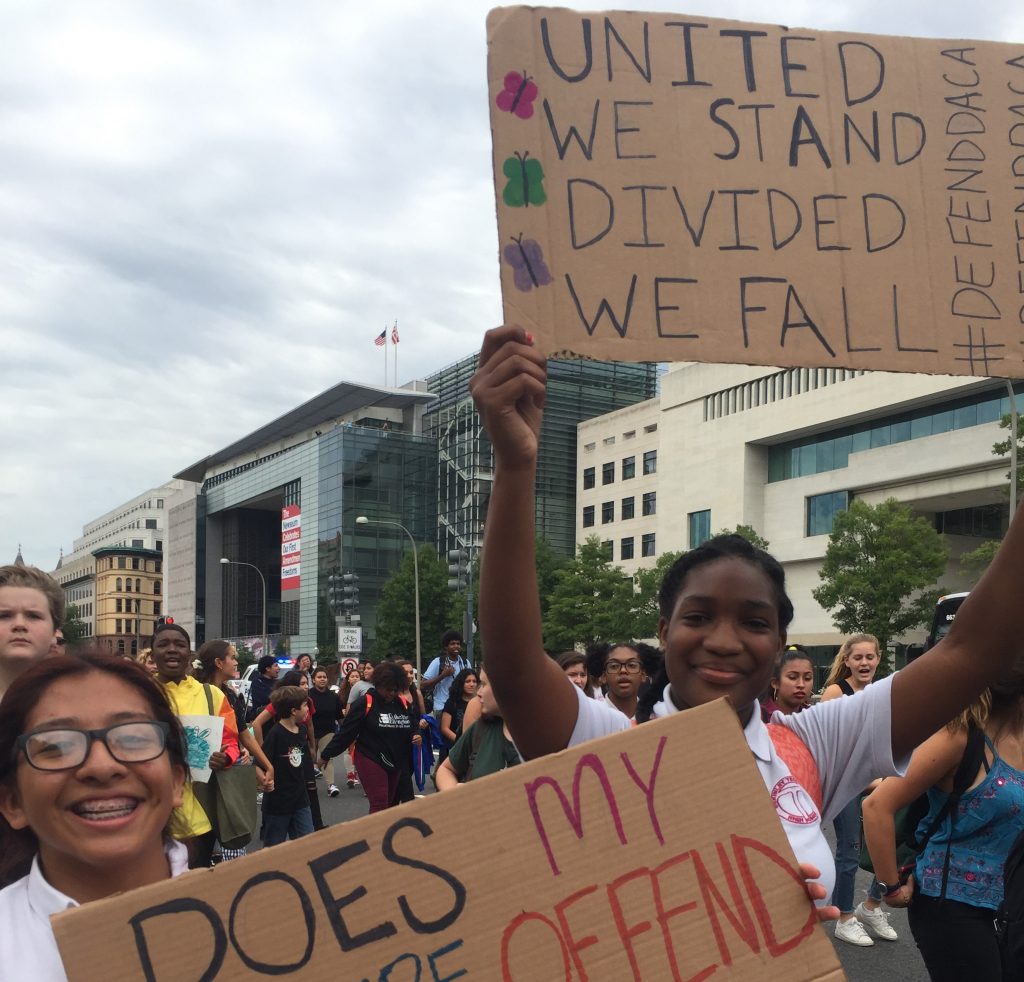 By Sana Makke
Students from several D.C. area high schools gathered in front of Trump International Hotel on Tuesday, September 12, 2017 to defend DACA. From 9th-12th graders, hundreds stood outside chanting "Let them dream" and "DACA students are here to stay." The students came from Emerson Preparatory School, McKinley Technology High School, Bell Multicultural High School, Woodrow Wilson High School, Edmund Burke School, and more.

The walkout proceeded through the streets, from Pennsylvania Avenue through Chinatown and ending at the White House.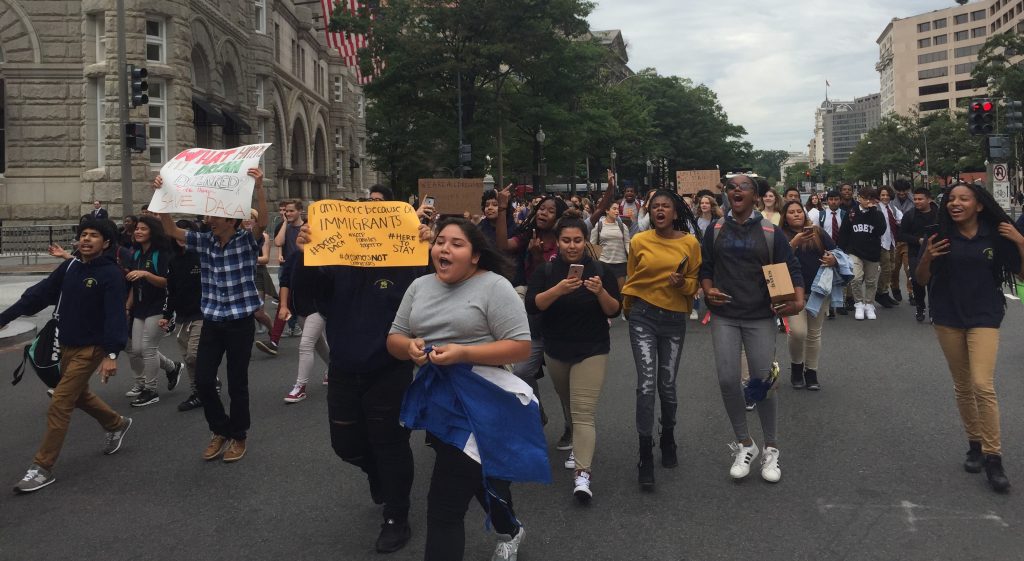 News of the walkout spread mainly on Instagram, using the hashtags #DefendDACA and #DreamersNotCriminals. Students who took part faced no major discipline as they left school at 12 pm. Although many of the students marching would not be directly affected by President Trump's plan to revoke DACA, they spoke to the importance of showing support for their peers who could be hurt without the immigration policy.
Sana Makke in a student at American University and an intern with Teaching for Change.
---
Learn more about DACA from "800,000 Reasons to Teach About DACA: Resources for elementary school teachers" by  Grace Cornell Gonzales (Rethinking Schools) and Don't Punish the Dreamers—Punish the Corporations Driving Forced Migration by David Bacon (In These Times).
---
Posted: September 12, 2017