DeVos is in… What next?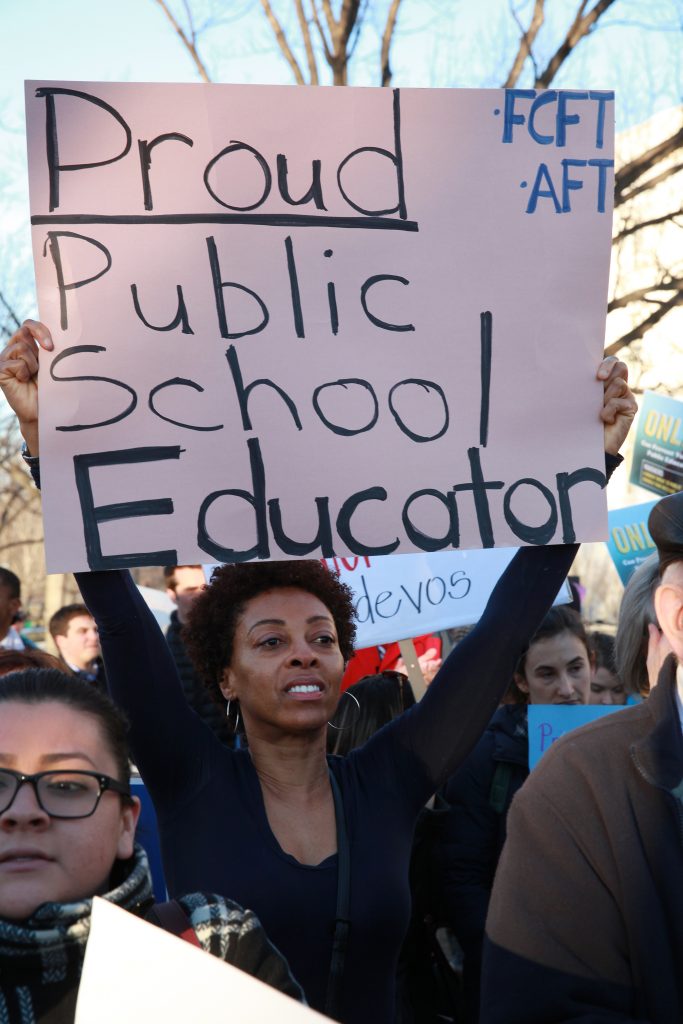 Billionaires like the new Secretary of Education, Betsy DeVos, are using their wealth to infuse conservative ideology into our national education policy and into our schools. They know that the lessons children learn in school will impact their lives and civic participation. As Carter G. Woodson said in 1933, "There would be no lynching if it did not start in the schoolroom."
We are appalled by the confirmation of DeVos, but we are also fired up by the activism of the countless educators, students, parents, and the public who resisted the corporatization and privatization of education.
At Teaching for Change, we will continue to help students learn the truth. We need your support to reach more teachers with tools to help students learn to think critically and change the world. (See Radical Hope and Resistance.)
Fight the miseducation of the American people with us. Give today.
In January, we released our Resistance 101 lesson to help students learn about people who have resisted injustice–people the right-wing leaves out of the textbooks. After participating in the lesson, an eighth grader said,
"I learned young people don't have to wait until they're older to stand up for their beliefs."
We must focus on what happens day-to-day in the classroom in order to build a better future. Support Teaching for Change so that we can develop more lessons, offer teacher professional development, and create the collaborative networks that social justice teachers need to withstand the coming attacks.
Please support our work in this crucial moment.