How Discrimination Shapes Parent-Teacher Communication
A new study suggests race and immigrant status are determining factors in whether or not an educator will reach out to a student's family.
This article by Melinda D. Anderson was originally featured in The Atlantic on November 15, 2016. The photo below is from the day-to-day work of Teaching for Change in schools in the D.C. metro area. 
By Melinda D. Anderson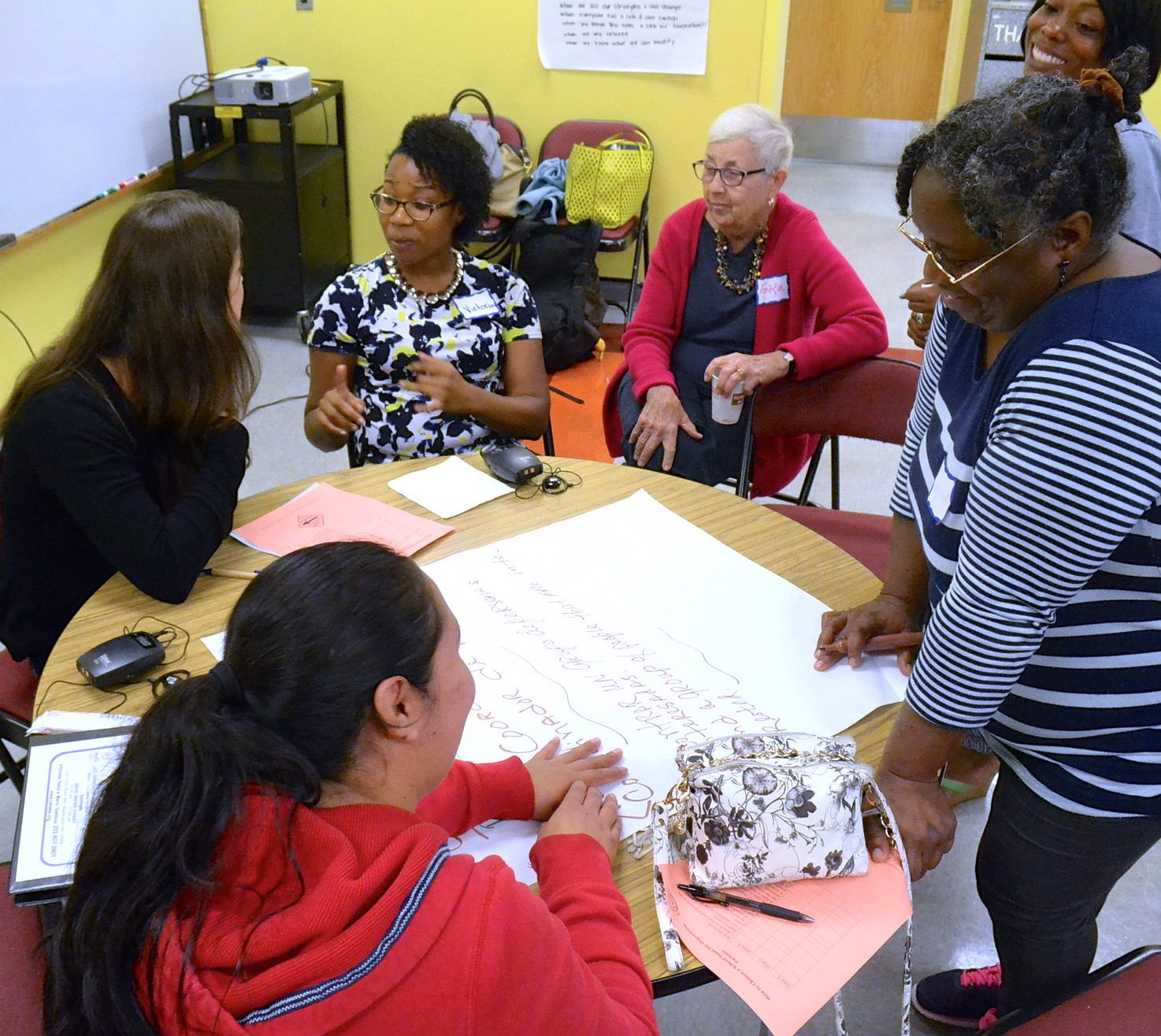 Still, despite widespread recognition that communication from school to home is valuable, most research to date has centered on parents reaching out to educators. With the NYU study, the focus is on the reverse: communication patterns that originate with children's teachers.
Matthew Lynde Chesnut, a social-studies teacher at Kennedy High School, in San Antonio, Texas, confessed surprise at how much the findings "relate to my own shortcomings as a teacher" at a school with a 98 percent Latino student body. He admitted a tendency to underreport students falling behind to parents, acknowledging that because he teaches seniors "I take for granted that parents still want to be involved in their kids' education and still want that feedback for good or for ill."
He also pointed to typical barriers that can keep even the best-intentioned teachers from routinely communicating good news, such as playing phone tag with working parents or having an unreliable phone number.
What he found most familiar, however, was the data on parent communication about disruptive students. During his time as a first-year teacher, Chesnut was more likely to contact parents if their child was disobedient than if their child was performing well, which he said was more a function of his inexperience at building strong relationships with students and having classroom routines in place.
Currently in his seventh year at Kennedy High, he believes he would have benefited from greater cultural proficiency. "As a white teacher, [I] was subconsciously looking at my students as more likely to be troublemakers because they were Latino … I didn't consciously check myself to think about how my actions created the conditions for those behaviors.
Read the full article at The Atlantic.
Posted: November 29, 2016