Do you love listening to StoryCorps?
[embedit cf="STORY CORPS MAY 14″]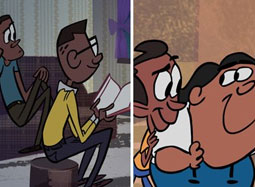 Do you love listening to StoryCorps? We do. And so will your students. StoryCorps U is looking for teacher and/or whole high school partners in Washington, DC.
Here is a an overview of what they offer including a 29-unit curriculum, training, and coaching.
The curriculum makes great use of StoryCorps' database of 45,000 interviews, drawing on stories that can be connected to a range of topics in your curriculum. The curriculum is also designed to promote peer listening and understanding in the classroom. Check out the sample lesson.
Contact Eva Liao at eliao@storycorps.org at StoryCorps ASAP if you are interested in having your classroom or school serve as a StoryCorps U site. There are limited slots available for next school year.