Donor Profiles
Meet some of our

generous donors

 profiled below.
Emily Gasoi
Sandhya Rajan
Jamila Zahra Felton
National Cathedral School
Sandra Duval
Robert Wickesburg
Dr. Judi Moore Latta
Nigel Brown
Planet Maud Vintage & Co.
Nizam B. Ali
E. Ethelbert Miller
Teaching Out LOUD
Sonia Nieto
Robert Babiak
Renee Poussaint
---
Emily Gasoi
---
Thank you Teaching for Change for being such a small, mighty, empowerment engine for social justice! Schools and families need your transformative resources and support now more than ever! — Emily Gasoi, co-author of These Schools Belong to You and Me, Why We Can't Afford to Abandon Our Public Schools
---
Sandhya Rajan
---
Thank you, Teaching for Change, for your tireless work to support justice for all. I am especially grateful for your online resources including the Social Justice Books website —  they keep me grounded, connected, and supported with reliable resources to create programming in a space that desperately needs what you have to offer.  — Sandhya Rajan, museum educator
---
Jamila Zahra Felton
---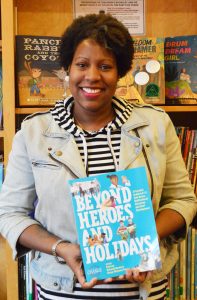 Jamila Zahra Felton of The Beat of Blossoms is an artist, librarian, and educator. In 2017, she is donating a portion of the proceeds from her collage workshops to Teaching for Change.
After the election, I've been looking for ways to connect with local groups who are giving, supporting, and resisting. I wanted to give to an organization that supports participatory classrooms and democratic teaching methods that help students become active citizens. I selected Teaching for Change because it supports parents and teachers who are devoted to building community in their classrooms and helping students develop critical thinking skills.
Jamila first learned about Teaching for Change over sixteen years ago when she took a graduate school class with Margo Okazawa-Rey and was introduced to our publication, Beyond Heroes and Holidays.
---
National Cathedral School
---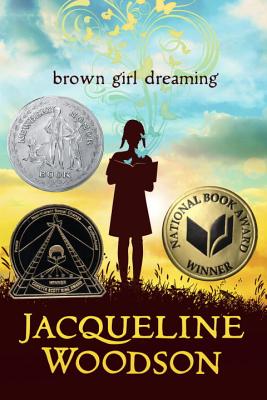 Students, staff, parents, and friends of the National Cathedral School in Washington, D.C. gathered in late September for a service based on Jacqueline Woodson's Brown Girl Dreaming. Jane Simchak, a teacher in the Lower School, spoke about the book and in particular the theme of her grandfather's garden and growth that comes in all aspects of our lives.
The offertory for the service was collected on behalf of Teaching for Change. We thank the National Cathedral School community for their support of Teaching for Change on our 25th anniversary. Read more.
---
Sandra Duval
---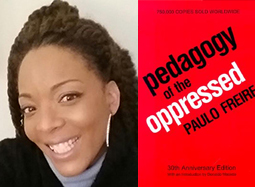 My donation to Teaching for Change is in honor of my mother Géralde Duval and grandmother Sylvanie Luberisse. They were both educators who have inspired me to follow the same path. My mother was a special education teacher for New York City Public Schools and she volunteered as a literacy teacher in her community for decades. She believed educators should follow the path of education as the "practice of freedom." Upon my graduation, she gave me her beloved copy of Paulo Freire's Pedagogy of the Oppressed. I have read it over and over again in my quest to support my own students in discovering the extraordinary within. The hope was for us to create knowledge together and to develop a conscience that helps us see our ancestors as contributors of history and ourselves as architects of the present and future.
---
Robert Wickesburg
---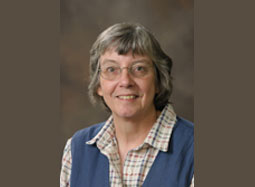 Robert Wickesberg made a donation to Teaching for Change in honor of his wife, educator and activist Dr. Susan E. Noffke. Noffke died after a long battle with cancer on June 1, 2013.  She had been an incredible educator and generous supporter of Teaching for Change for many years. Read More.
---
Dr. Judi Moore Latta
---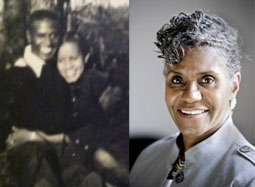 We are happy to announce that Peabody award winning producer Dr. Judi Moore Latta made a donation to Teaching for Change in honor of her parents, Oscar and LaVerne Moore. Latta explained that the donation is in their memory because they are "two extraordinary teachers who believed in helping to change the world." They are pictured in the photo to the left, when they were courting 72 years ago, as young faculty members at St. Paul's College in Virginia. Read More.
---
Nigel Brown
---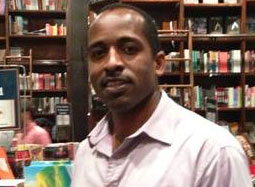 "I can't imagine Busboys and Poets without Teaching for Change's bookstore. It truly fits the history and theme. The bookstore also represents something that seems to be lacking in some of our learning systems; and that is the history and teachings of cultural, social, and ethical knowledge and unique perspectives." — Nigel Brown.
A big shout out of appreciation to Nigel. In 2015, he told us how much he loves our bookstore at Busboys and Poets and that he brings all his family to visit when they are in town. When we explained that the bookstore is run by Teaching for Change and that we need support to sustain our wonderful collection of progressive titles and events, he immediately offered to help. He made a generous donation and promised to invite others to do the same.
---
Planet Maud Vintage & Co.
---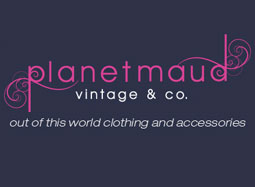 Planet Maud Vintage & Co. has donated proceeds from its 2012 winter and fall trunk shows to Teaching for Change. The D.C.-based fashion line features "out of this world vintage, pre-loved, and indie designed delights from around the world" with an "eco-fly consciousness."
"Thank you for being incredible pillars in the community," wrote Jo-Ann Enwezor, Planet Maud's owner and collector, after the first trunk show was a great success.
Planet Maud again teamed up with Restaurant Marvin and DJ Jahsonic to host a trunk show benefiting Teaching for Change on Sunday, October 14 from 2-6pm. Additionally, Planet Maud donated a portion of all customer purchases to Teaching for Change through December 2012.
We are honored to have the support of Jo-Ann and the designers featured at the Planet Maud Vintage & Co. trunk show:
---
Nizam B. Ali
---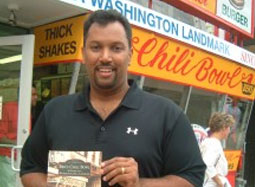 Nizam B. Ali —  co-owner of Ben's Chili Bowl,  son of Ben Ali, and former Teaching for Change board member  —  is donating a portion of the royalties from the book  Ben's Chili Bowl: 50 Years of a Washington, D.C., Landmark to Teaching for Change.
From the days when U Street was hailed as "Black Broadway" to today,  Ben's Chili Bowl has been a key gathering place for the local community.
On August 22, 1958, Mahaboob Ben Ali and Virginia Rollins opened a hot dog and chili shop on U Street. They never imagined that Ben's would become world-renowned or such a beloved restaurant in the nation's capital.
The images in  Ben's Chili Bowl: 50 Years of a Washington, D.C., Landmark  provide a look back over the 50-year history of Ben's Chili Bowl, U Street, the Ali family, and the patrons who have helped define Ben's as a key D.C. landmark.
Many thanks also to co-editor Tracey Gold Bennett for this donation.
---
E. Ethelbert Miller
---
We are honored that E. Ethelbert Miller, a man of many talents, has been a long time friend and ally of Teaching for Change.
E. Ethelbert Miller is a poet and author of almost a dozen books including the most recent publication The Fifth Inning (PM Press and Busboys and Poets). He is the board chair of the Institute for Policy Studies (IPS) and served as the director of the African American Resource Center at Howard University. Here, in his own words, is why he supports Teaching for Change:
"Teaching for Change is building a better tomorrow for our children. I feel blessed to be a witness to the motion of history.
"Oh, and where would educators, parents and students be without the Teaching for Change bookstore located at Busboys and Poets? This place is a combination of Eden, Mecca and Oz."
---
Teaching Out LOUD
---

Thank you to everyone who donated to our Spring 2012 Teaching Out LOUD campaign. Social justice teaching should not be silenced. We applaud the wonderful and generous individuals who helped us raise more than $10,000 to build social justice, starting in the classroom. See the full list of names.
---
Professor Sonia Nieto
---
Sonia Nieto, internationally respected scholar on multicultural education, is donating a portion of the royalties from her latest book, Dear Paulo: Letters from Those Who Dare Teach to Teaching for Change and Seeds of Solidarity.
We received the first check from Paradigm Publishers in March of 2010, just in time for our 20th anniversary campaign.
We already benefit from the contributions Sonia Nieto makes everyday through her research, writing, public speaking, and her unwavering commitment to social justice throughout her work. While retired from teaching, she stays in touch with and supports her students throughout the country.
It is a much appreciated honor to be selected as one of two organizations to receive this donation.
---
 Robert Babiak
---
Robert Babiak is an annual donor to Teaching for Change. Originally from Pittsburgh (and forever a Steelers fan), this 20+ year educator lives in Alexandria, Virginia and works in Charles County, Maryland. Here is why Robert Babiak supports Teaching for Change:
"Being an educator myself, I strongly believe that education is a way to uplift and empower people to improve their lives, and ultimately, society.
"I am a former social studies teacher and now Principal at a middle school in Southern Maryland. I often share materials from Teaching for Change with my social studies teachers who are looking for ways to engage their students.
"I am pleased that Busboys and Poets provides an opportunity for Teaching for Change to reach more educators and beyond.
"I will be staying connected with Teaching for Change and will continue to get the word out about the great work being done."
---
 Renee Poussaint
---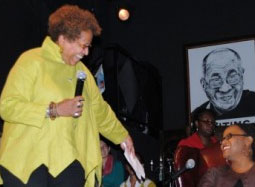 Renee Poussaint has advanced the work of Teaching for Change as a special consultant since the spring of 2009. Renee is nationally recognized and respected for her work as a documentary filmmaker (Tutu and Franklin: A Journey Towards Peace), award-winning television network journalist, and co-founder of the National Visionary Leadership Project. She has brought her expertise from all of this work to Teaching for Change, providing invaluable guidance on communications and organizational development.
Renee has also played a direct role in communications, traveling with Teaching for Change staff to Mississippi for professional development and introducing key author events at Busboys and Poets (Patricia Hill Collins and Edwidge Danticat.)
Most recently Renee literally rolled up her sleeves to make two beautiful planters to adorn the entrance to our office. Among her many assets is a green thumb.
Renee's consultations are generally held over lunch at Eatonville Restaurant with Teaching for Change's Executive Director. This has become a fruitful and very enjoyable tradition — one that we look forward to continuing for many years.