Thank You Dr. Cierra Kaler-Jones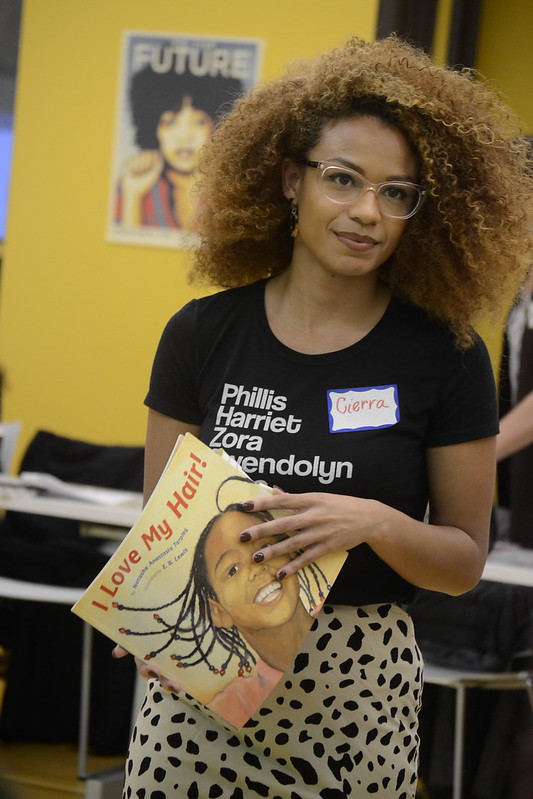 On her first day as an Education Anew Fellow with Teaching for Change, Dr. Cierra Kaler-Jones joined a high school student field trip on gentrification in D.C. and wrote a story about it. This was two years ago. She has written dozens of stories since, amplifying the work of social justice teachers throughout the D.C. metro area.
Kaler-Jones' two-year fellowship was sponsored by the Communities for Just Schools Fund (CJSF), placing her half-time with Teaching for Change. She made profound contributions to many aspects of our work. In addition to documenting teachers' classroom stories, Kaler-Jones:
Meanwhile, Kaler-Jones finished and defended her doctoral dissertation on how Black girls use arts-based practices (e.g., movement, music, hair) as mechanisms for identity construction and resistance through the co-creation of a healing-centered out-of-school space. She became Dr. Kaler-Jones this spring.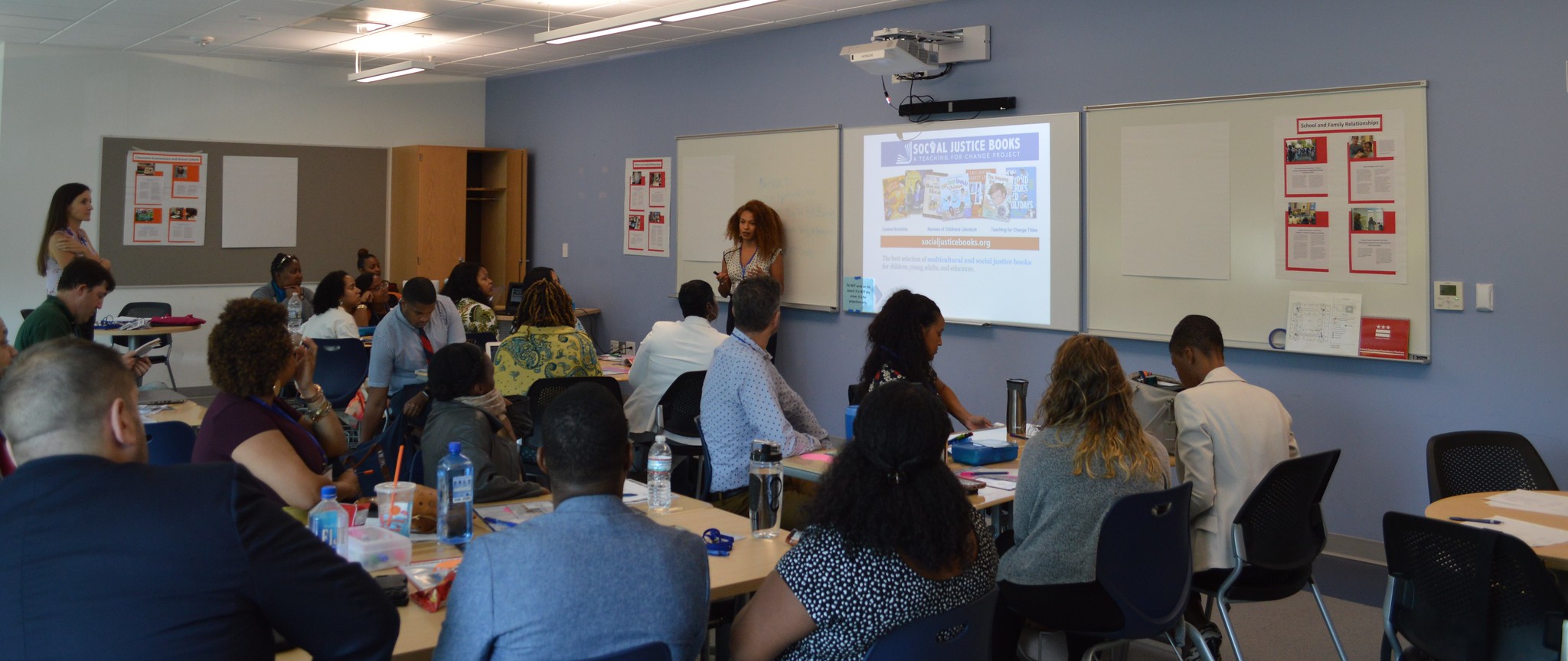 While her two-year Education Anew Fellowship has ended, we look forward to collaborating with Kaler-Jones in her new role as the CJSF Director of Storytelling. We are also excited about her ongoing work with the Zinn Education Project, particularly in developing a Teaching for Black Lives podcast with Jesse Hagopian.