Anti-Bias Education
Anti-bias curriculum is an approach to early childhood education that sets forth values-based principles and methodology in support of respecting and embracing differences and acting against bias and unfairness. Anti-bias teaching requires critical thinking and problem solving by both children and adults. The overarching goal is creating a climate of positive self and group identity development, through which every child will achieve her or his fullest potential.
The book, Anti-Bias Education for Young Children and Ourselves, by Louise Derman-Sparks and Julie Olsen Edwards, offers practical guidance to early childhood educators (including parents) for confronting and eliminating barriers of prejudice, misinformation, and bias about specific aspects of personal and social identity; most importantly, it includes tips for adults and children to respect each other, themselves, and all people. Below you will find recommended books for young children, teachers, and parents for each chapter as well as additional resources on anti-bias themes and topics.
Readers may also be interested in Freedom Reads: Anti-Bias Book Talk, our new video series for parents, caregivers, and educators, available at SocialJusticeBooks.org.
Books
Recommended booklists that accompany the best selling NAEYC (National Association for the Education of Young Children) publication Anti-Bias Education for Young Children and Ourselves.
Film
"Reflecting on Anti-Bias Education in the Early Years" is available for educators to stream for free. This 48-minute film is produced with the guidance of Louise Derman-Sparks, this resource offers the four interrelated goals of anti-bias education, along with a viewer guidebook. The film shifts the focus away from the talking heads of experts and on to the voices of teachers committed to equity on a daily basis. By taking viewers into diverse early childhood classrooms, the film seeks to demonstrate the importance of teacher reflection on identity, context, and practice in anti-bias education and provides a much-needed resource for teacher education and professional development.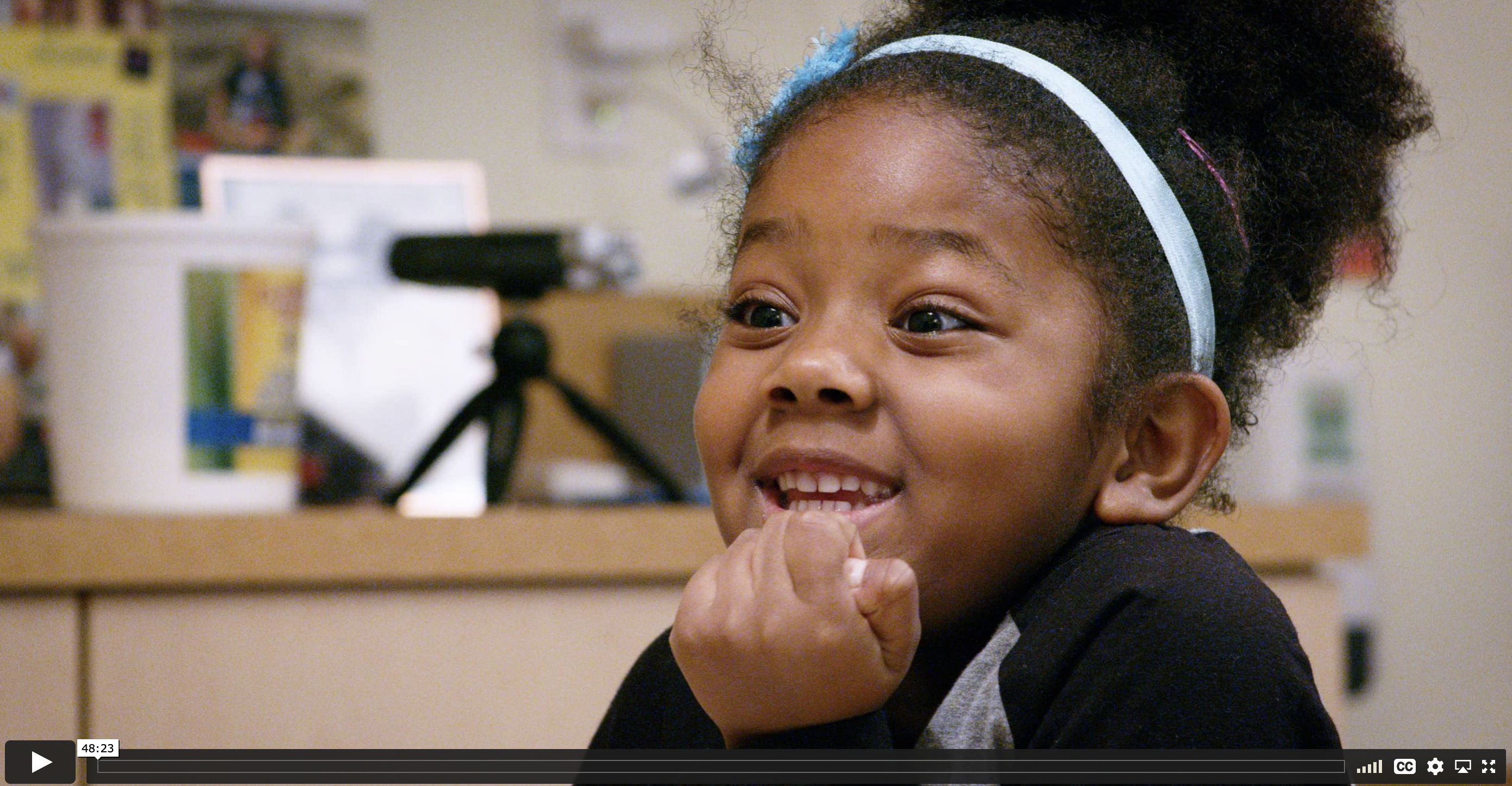 In addition, a 1990 companion film to the book Anti-Bias Education for Young Children and Ourselves is available for free viewing on Youtube.
Articles
Article Collections
Available in English and Spanish
DC Educators for Social Justice
Teaching for Change has an initiative to help build and nurture a network of social justice educators in the D.C. metro area. Teachers in the D.C. Metro area are welcome to apply to join the Anti-Bias Early Childhood Working Group. Learn more.