Parent Organizing
Teaching for Change's nationally recognized approach to Family Engagement is based on the concepts of racial equity, popular education, community organizing, and research on family engagement. School-based meetings and activities provide families, teachers, and school administrators with unique forums to bridge differences and achieve shared goals. By building relationships and capacity between parents and educators, the Tellin' Stories approach increases families' access to schools and broadens their school-based roles as supporters, educators, advocates, decision-makers, and ambassadors.
See resources below and learn more about our Tellin' Stories project: Awards, Highlights, News Archives.
---
FAMILY ENGAGEMENT RESOURCES
---
Equity in Parent Organizations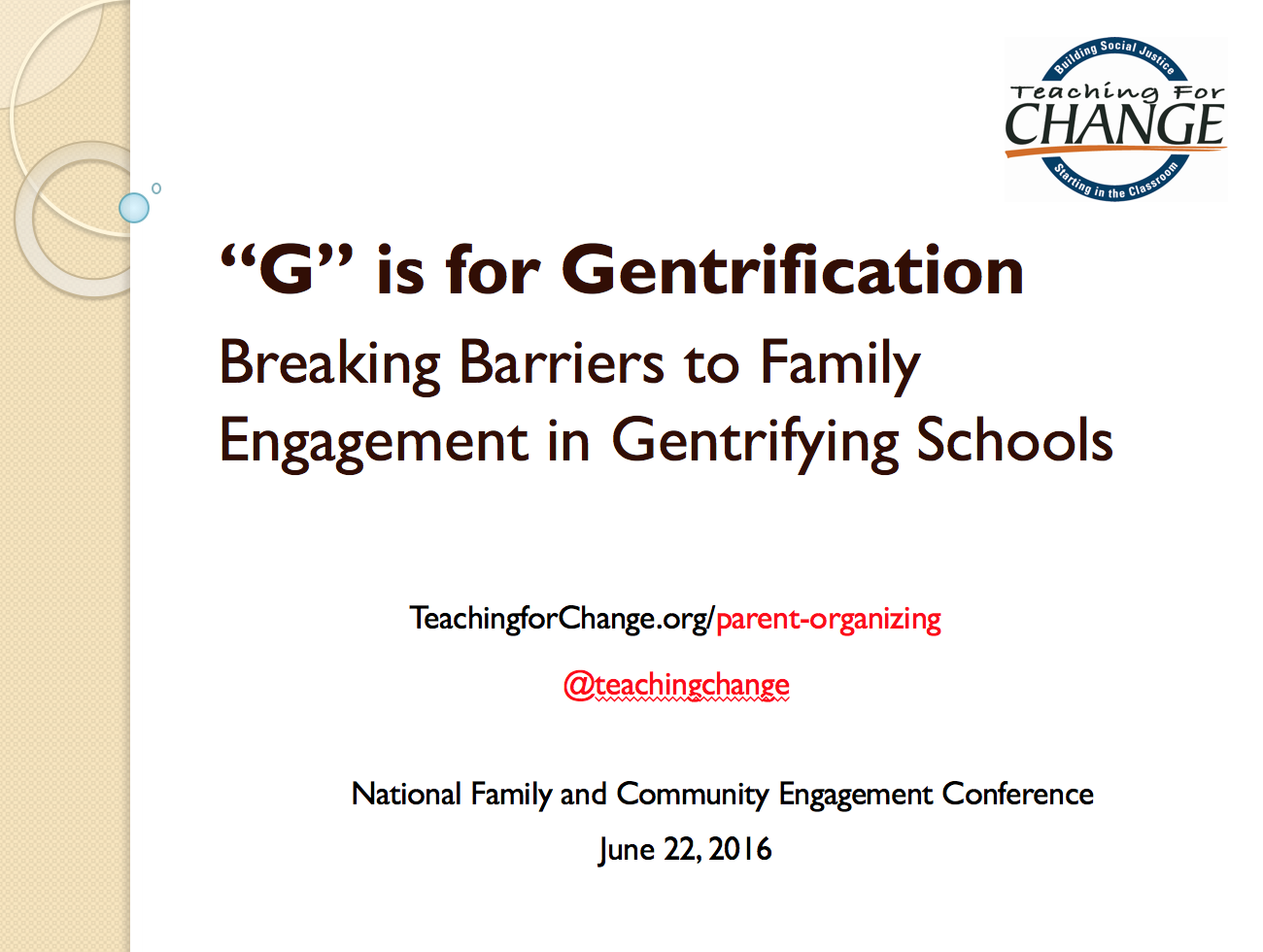 After developing gentrification-specific strategies for parent leaders and school administrators in Washington, D.C., for the past several years, Teaching for Change created and has curated the following recommended resources:
See more articles and research on gentrification and public schools  ▸
---
Between Families and Schools: Creating Meaningful Relationships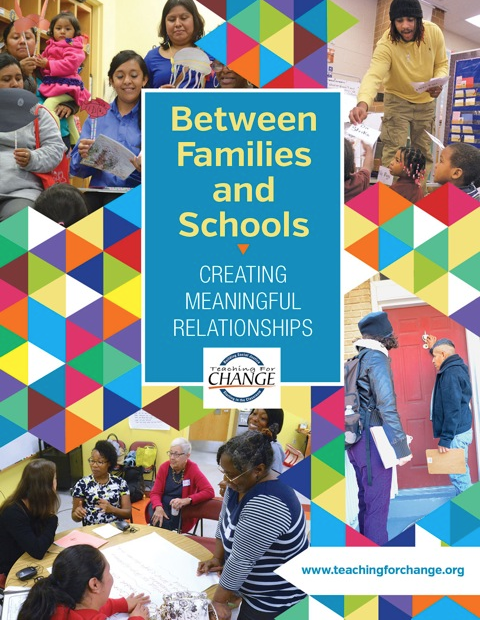 Between Families and Schools addresses two key questions facing schools today: "How do we get more parents involved in our schools?" and "How do we enhance collaboration and communication between parents and teachers?"
The publication is based on the findings of an action research project on family engagement, complete with stories, suggested actions, and questions to investigate within school communities. It is available for purchase a digital download for individuals and organizations.
---
Parent-Principal Chats Manual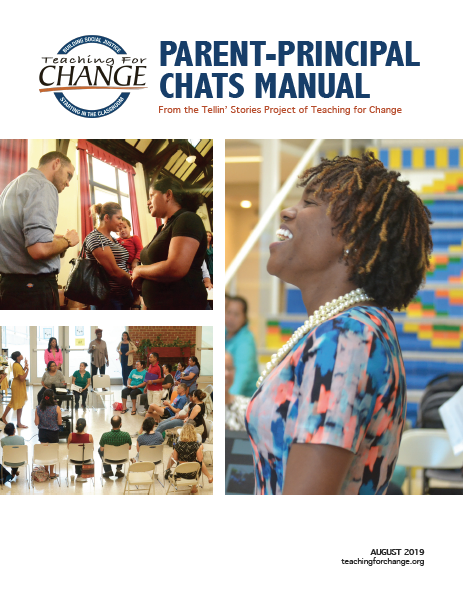 The Parent-Principal Chats Manual (Teaching for Change, 2019) is only available to Teaching for Change partner schools, and school leaders who attend our Tellin' Stories Race, Equity, and Family Engagement Institute for Principals.
It's a practical guide for school leaders that aligns with the Dual Capacity-Building Framework for Family-School Partnerships and combines the four tenets of Teaching for Change's approach: popular education, community organizing, racial equity, and family engagement research.
Learn more >>
---
Family Engagement and Parenting Booklist

---
FAMILY ENGAGEMENT IN ACTION
---
An elementary school principal in Mt. Rainier (PGCPS) describes how they built collaborative relationships between teachers and parents on the behalf of students, using Teaching for Change's Tellin' Stories.
---
Roving Readers is a signature activity of the Tellin' Stories approach to family engagement that brings multicultural and anti-bias children's literature into the classroom through parent-led read alouds.
---
Parents fight for and win afterschool care.
---
This film is an overview of the Tellin' Stories program. It's co-production of The National Education Association, Teaching for Change and The Maryland State Parental Information and Resource Center.