Zinn Education Project
Teaching for Change and Rethinking Schools collaborate to bring a people's history to the classroom.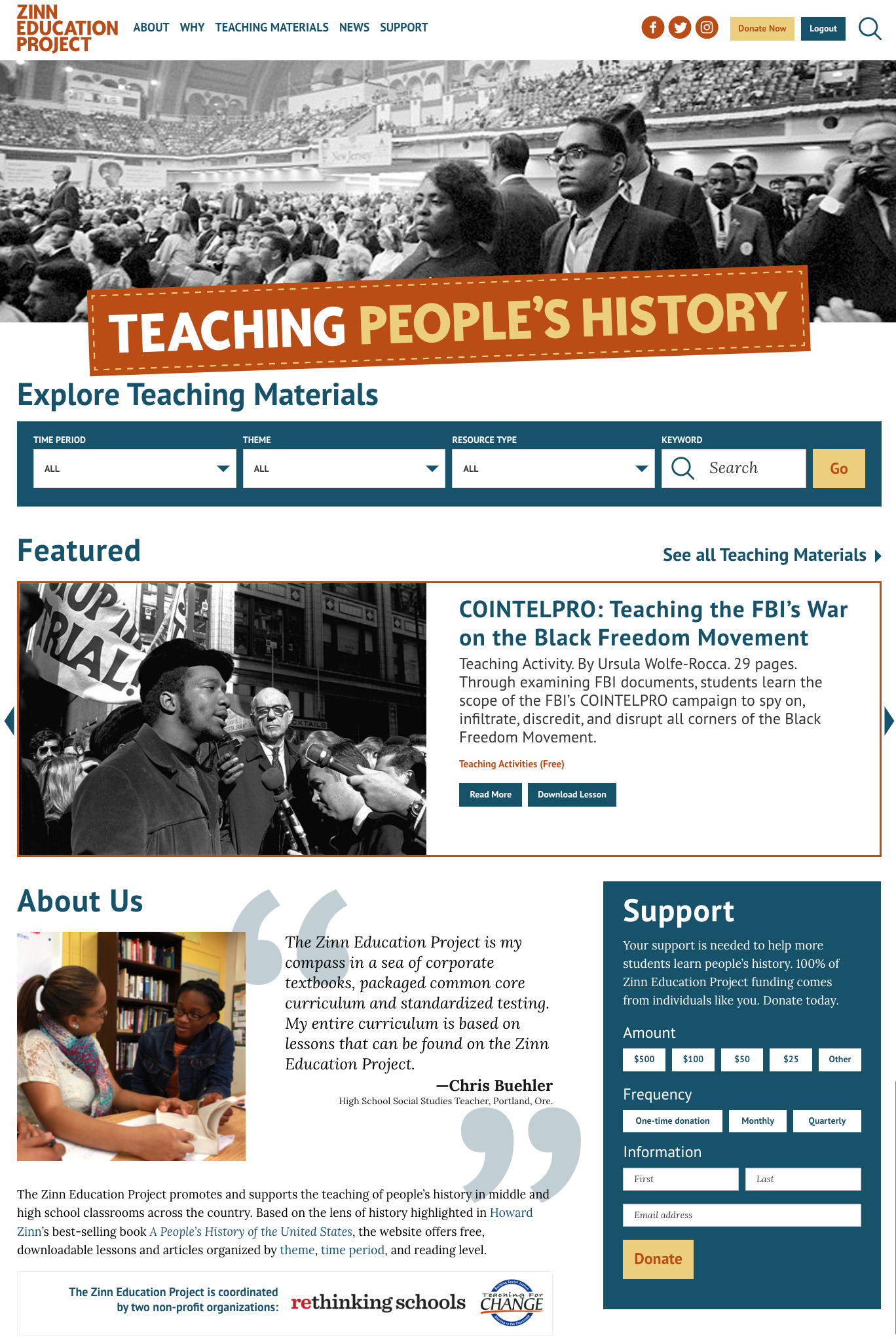 The Zinn Education Project promotes and supports the use of A People's History of the United States and other people's history materials in middle and high school classrooms across the country. The Zinn Education Project is a collaboration between Rethinking Schools and Teaching for Change.
The goal is to introduce students to a more accurate, complex, and engaging understanding of United States history than is found in traditional textbooks and curricula. The empowering potential of studying U.S. history is often lost in a textbook-driven trivial pursuit of names and dates.
Zinn's A People's History of the United States emphasizes the role of working people, women, people of color, and organized social movements in shaping history. Students learn that history is made not by a few heroic individuals, but instead by people's choices and actions and therefore students' own choices and actions also matter.
We believe that through taking a more engaging and more honest look at the past, we can help equip students with the analytical tools to make sense of — and improve — the world today.
For more information, visit www.zinnedproject.org.