Edwidge Danticat Fills the House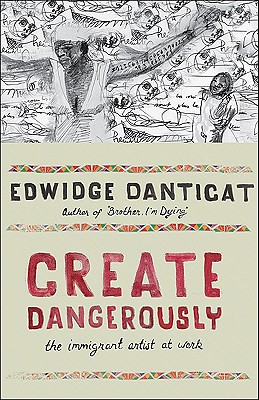 Award-winning Haitian-American author Edwidge Danticat offered a reading and discussion based on her new book,
Create Dangerously: The Immigrant Artist at Work
at Busboys and Poets on October 20, 2010. More than 130 people were in attendance and many more who could not get in waited to get a book signed at the end of the event sponsored by
TransAfrica Forum
and Teaching for Change's Busboys and Poets Bookstore.
Veteran network journalist/Teaching for Change volunteer Renee Poussaint welcomed the audience to this event which was part of Teaching for Change's 20th and Busboys and Poets 5th-anniversary celebrations.
Poussaint noted that in 1996 Edwidge Danticat was the plenary speaker at the Teaching About Haiti institute hosted for classroom teachers by Teaching for Change and the Embassy of Haiti.
TransAfrica Forum President Nicole Lee introduced the author whose work on behalf of the Haitian people is closely connected to the mission of TransAfrica Forum.
See photos of the event by Mwiza Munthali, TransAfrica Forum.