Third Graders Assess and Improve Diversity of Classroom Library

By Jeremy Manger
As part of our larger social justice project, my third grade students at High Tech Elementary North County in San Marcos, California completed an investigation into the diversity of our classroom library. Our investigation question was: How diverse is our classroom library?
The class decided to examine the library, creating groups of books based on the culture (or race) of the protagonist. It opened up wonderful conversations about how can you determine race by looking at pictures, what's the difference between an African American and an African, Mexican American versus Chilean, questions about mixed races, and more. We used the globe a lot.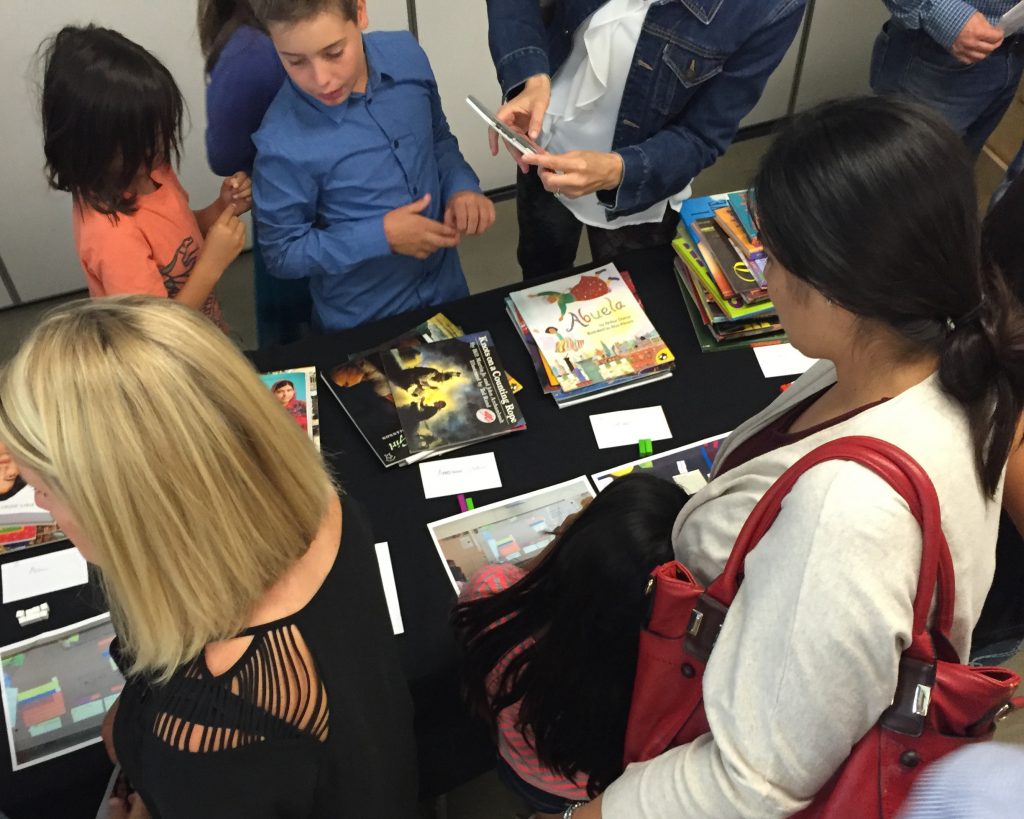 We created a data set, and compared the groups using number lines, fractions and percentages. We graphed the diversity within our library. Then we debated and reflected on the answer to the investigation question with the expectation that students would reference the collected data.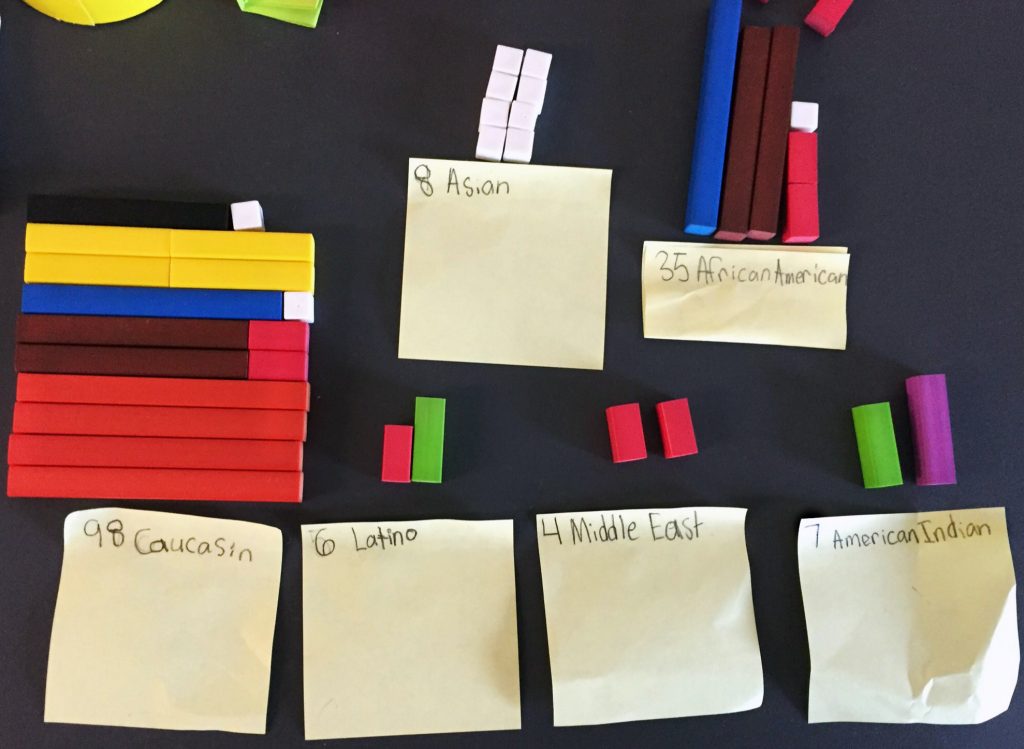 After we formed a consensus around the fact that our library was not diverse based on race, students were given a budget to order books. We created a two-prong test to determine which books to order:
Are the characters in the book of diverse races?

Is the book about kids doing everyday kid's stuff (not just books about the Civil Rights Movement)?
We found examples of the kinds of books we were looking for from Lee & Low Books, Junior Library Guild, and Townsend Press.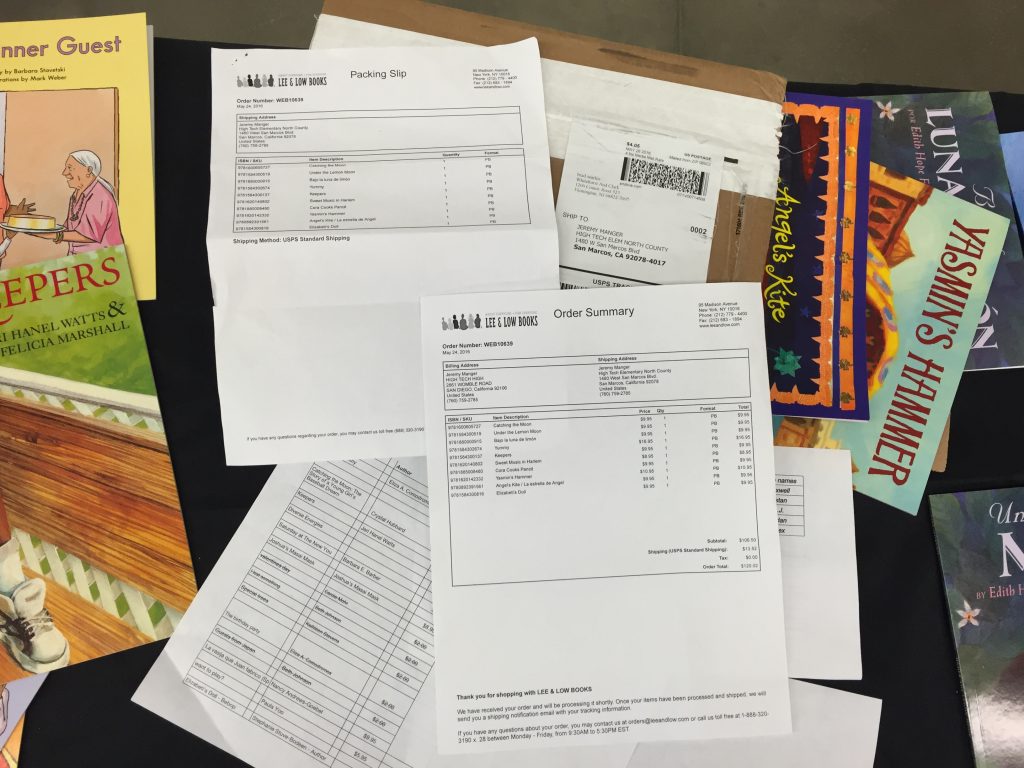 Finally, some students wrote persuasive letters as part of the #StepUpScholastic campaign.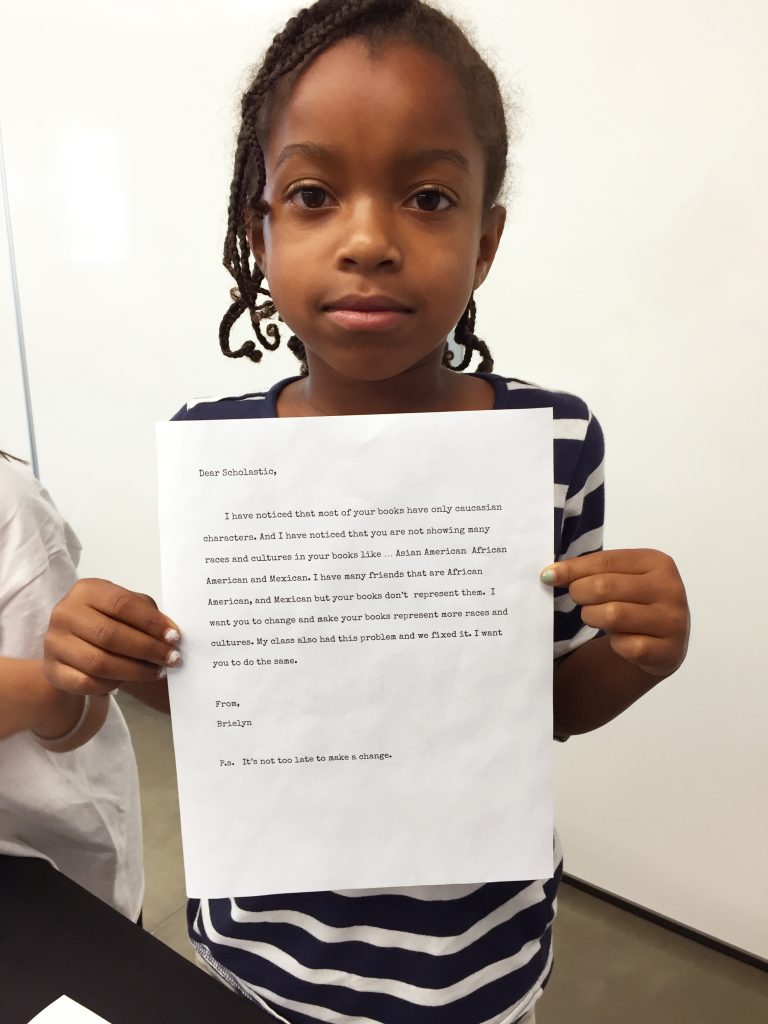 Dear Scholastic,
I have noticed that most of your books have only Caucasian characters. And I have noticed that you are not showing many races and cultures in your books like Asian American, African American, and Mexican. I have many friends that are African American and Mexican but your books don't represent them. I want you to change and make your books represent more races and cultures.
My class also had this problem and we fixed it. I want you to do the same.
From,
Brielyn M.
P.S. It's not too late to make a change.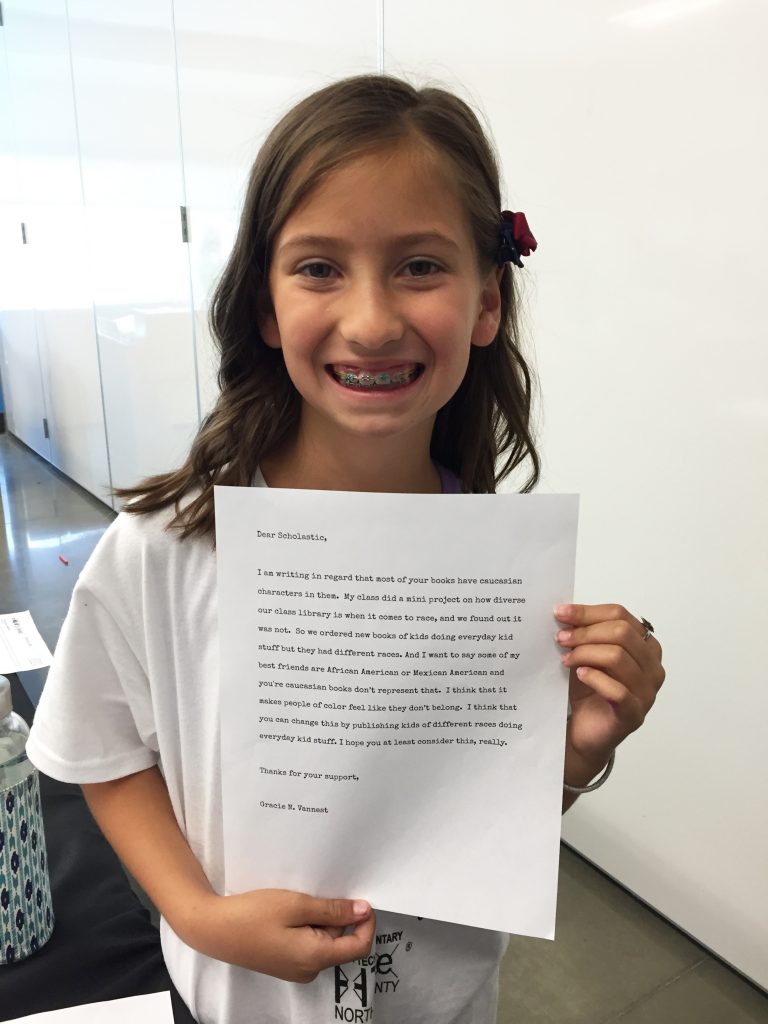 Dear Scholastic,
I am writing in regard that most of your books have Caucasian characters in them. My class did a mini project on how diverse our class library is when it comes to race, and we found out it was not. So we ordered new books of kids doing everyday kid stuff but they had different races.
And I want to say some of my best friends are African American or Mexican American and your Caucasian books don't represent that. I think that it makes people of color feel like they don't belong. I think that you can change this by publishing kids of different races doing everyday kid stuff.
I hope you at least consider this, really.
Thanks for your support,
Gracie V.
Read more letters to Scholastic from these third graders and letters from many more students, teachers, and parents at stepupscholastic.tumblr.com.
---
Jeremy Manger is a third grade teacher at High Tech Elementary North County in San Marcos, California.