Fair Chance Selects Teaching for Change for Second Year of Capacity Building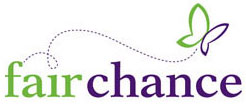 Teaching for Change was selected by Fair Chance for a second year of pro-bono organizational development. The support we received in year one makes us all the more excited about the opportunity to continue.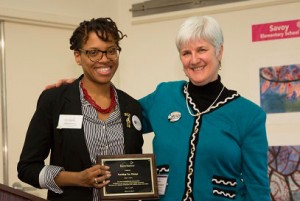 Our Fair Chance organizational capacity builder is arts activist Jessica Solomon. In her weekly meetings with the Teaching for Change leadership staff, Jessica has played a major role in the growth of our board, preparation for strategic planning in 2015, upgrading organizational communications, and creating more effective partnerships. In fact, Jessica deserves all the credit for our Teaching for Change partnership with Speakeasy DC that led to a very successful Teacher Appreciation Week event in May.
There was a ceremony in March for graduates of year one and to induct the new partners. Teaching for Change executive director Deborah Menkart was joined at the ceremony by board chair Kate Tindle and fellows Alison Kysia and Neha Singhal. City Council member Yvette Alexander shared greetings and is pictured below with representatives of all the non-profit organizations that benefited from Fair Chance support.