Focus-In! Film and Teaching for Change Present: Precious Knowledge
"Rarely has a film been so timely and downright revelatory."
– Jeff Biggers, Huffington Post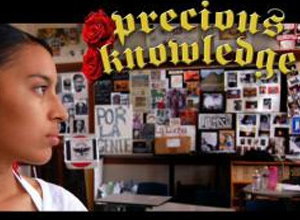 Precious Knowledge illustrates an epic civil rights battle as brave students and teachers battle with lawmakers and public opinion in an effort to keep their classes alive.
The documentary Precious Knowledge interweaves the stories of students in the Mexican American Studies Program at Tucson High School. While 48 percent of Mexican American students currently drop out of high school, Tucson High's Mexican American Studies Program has become a national model of educational success, with on average 93% percent of enrolled students graduating from high school and 85 percent going on to attend college. The filmmakers spent an entire year in the classroom filming this innovative social justice curriculum, documenting the transformative impact on students who become engaged, informed, and active in their communities.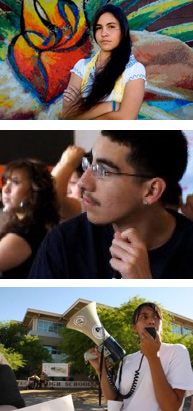 Precious Knowledge is timely asthe nation turns its focus toward a wave of anti-immigration legislation. Along with their harsh anti-immigrant stance, Arizona lawmakers abolished Ethnic Studies classes. Precious Knowledge provides an insider's perspective to a historic battle over civil rights as the student leaders in Tucson High fight to save their classes.
Read more about the attack on ethnic studies in an article with additional links on the Zinn Education Project website here. More about the film and other showings across the country on the Precious Knowledge Facebook page.
Teaching for Change was proud to host the film at Busboys and Poets where it was the feature film for the March Focus-In series at all four locations. The March 25 showing was introduced by Suzan Shown Harjo, president of the Morning Star Institute.
Although the event was free, $600 in donations were collected for the Save Ethnic Studies Defense Fund.
---
The March Focus-In Film Series co-sponsors were:
Focus-In! Films: Cinema for a Conscious Community is a Busboys and Poets-produced monthly film series that screens films with a focus dedicated to social justice, peace, art, music, and/or community value. Films are screened one time per location with no admission cost.
Posted: February 21, 2012