Teaching for Change Launches "Freedom Reads" Video Series for Parents and Educators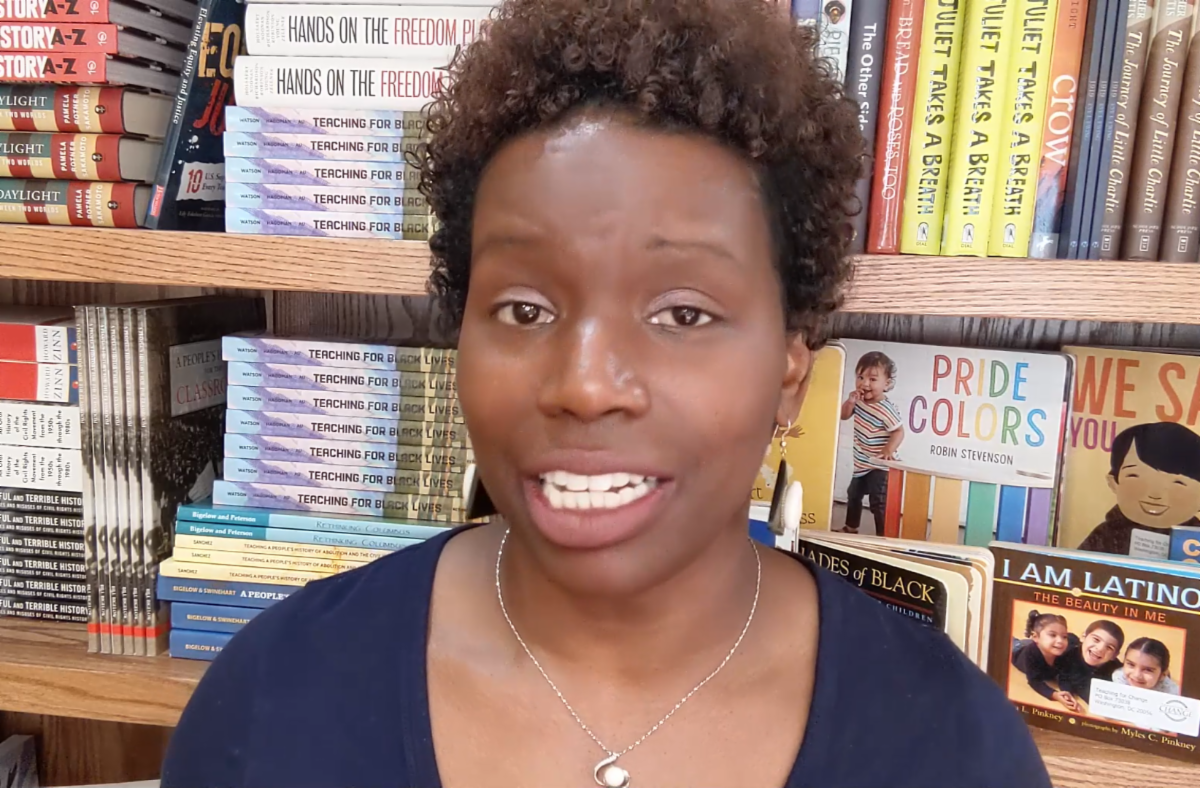 We are pleased to announce our new series, Freedom Reads: Anti-Bias Book Talk, a collection of short videos that give caregivers, parents, and educators the tools to evaluate children's books using an anti-racist and anti-bias lens.
"Children's books are incredibly important to how children develop their sense of self, their connections to others, and their understanding of the world. What children read matters," says Allyson Criner Brown, associate director of Teaching for Change and host of the Freedom Reads: Anti-Bias Book Talk series.
The series appears on Teaching for Change's YouTube channel and Social Justice Books website. Each episode is under ten minutes long and examines a different children's book, offering a synopsis, relevant resources, and four to five key points from an anti-bias, critical literacy perspective.
In Freedom Reads, Criner Brown trains both parents and educators in anti-bias strategies while reviewing a children's book each episode.
"In years of working with parents, caregivers, and educators, we've seen that taking a deep dive into children's books is one of the best ways to teach adults how to apply an anti-bias, anti-racist lens to books and other children's media," says Criner Brown.
After launching the first two episodes in early July, Freedom Reads already has a fan club.
"I love your Freedom Reads book series," writes Heather Busch, an English-Language Arts Teacher and parent of three from Minneapolis, Minn. "I am planning to start a group of parents in my school and neighborhood who will commit to buying the books (supporting black owned bookstores and diversifying their own library), watching the video, and having conversations with their kids. These videos gave me so many ideas of how to use the specific book for conversation with my kids. I was honestly so informed by the information. I sometimes don't feel like I have enough context for Black history to go very deep in conversation, so this was AMAZING!"
The rich tradition of reviewing multicultural children's books began with the Council on Interracial Books for Children. Freedom Reads: Anti-Bias Book Talk takes these concepts and places them directly in the hands of parents, caregivers, and educators. According to Criner Brown, the series is inspired by anti-bias education resources and training, Teaching for Change's Roving Readers program, where parents read aloud in classrooms, and reviews from the Social Justice Books website.
Teaching for Change is seeking funding for professional production services for the rest of the series. Criner Brown has recorded and released the first two episodes, which are timely and relevant to conversations parents are having with their children at the moment.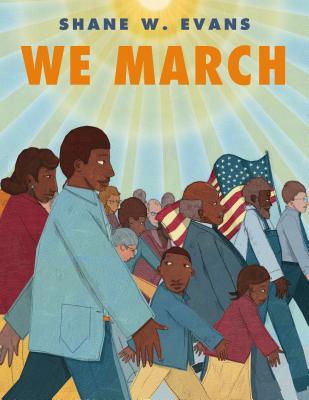 The first episode reviews the book Mumbet's Declaration of Independence, written by Gretchen Woelfle and illustrated by Alix Delinois, about Elizabeth Freeman (a.k.a. Mumbet). The elementary-aged title is apt for conversations about Juneteenth and the July 4 holiday. In the second episode, Criner Brown reviews We March, written and illustrated by Shane Evans, about the March on Washington for Jobs and Freedom in 1963, which is remembered as the backdrop for Martin Luther King Jr.'s "I Have a Dream" speech. Three more episodes will be available by the end of July.
Designed with parents in mind, Freedom Reads intends to take viewers on an extended journey through some of the best anti-bias and anti-racist books out there. To learn more about the series and discover upcoming episodes, visit the Freedom Reads: Anti-Bias Book Talks webpage at https://socialjusticebooks.org/freedom-reads/.