Green Feather Movement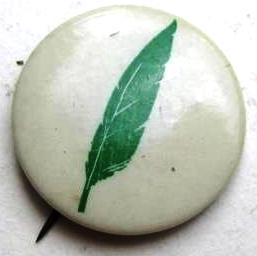 On November 13, 1953, during the height of the McCarthy era, Robin Hood and his band of "merry outlaws" made headlines. Mrs. White of the Indiana Textbook Commission called for a ban of Robin Hood in all school books for promoting communism because he stole from the rich to give to the poor.
In response to White's attempts at censorship, as well as the larger McCarthy witch hunt it was part of, five students from Indiana University at Bloomington (IU) started the Green Feather Movement. The IU students went to a local poultry farm and collected six large burlap sacks filled with chicken feathers and took them to the basement of a nearby house where they dyed them green to represent the one worn by Robin Hood. On March 1, 1954, the students spread them throughout campus to protest censorship.
The Zinn Education Project (coordinated by Teaching for Change and Rethinking Schools) posted an article and interview on the Green Feather Movement and produced Green Feather buttons for people to wear in the face of contemporary censorship of people's history.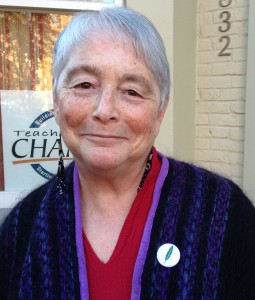 Longtime Teaching for Change colleague and internationally respected co-author of Anti-Bias Education for Young Children and Ourselves, Louise Derman-Sparks, joined the original Green Feather Movement while she was in high school. She told us,
As a child of the McCarthy period, I was angry at the repression and also scared. When Robin Hood (who I had always loved) was attacked—that was the last straw. So, I was excited when the Green Feather Movement came to New York.
It opened up a creative way to make our voices heard in protest against censorship of literature, films, books, ideas, freedom of speech—and of many writers, filmmakers, and artists. I proudly wore my green feather everywhere.
Therefore, I was very happy to see the reemergence of the Green Feather buttons from the Zinn Education Project. I will proudly wear a green feather again.
Posted: November 18, 2013