"Harvest of Empire" Now Showing in Theaters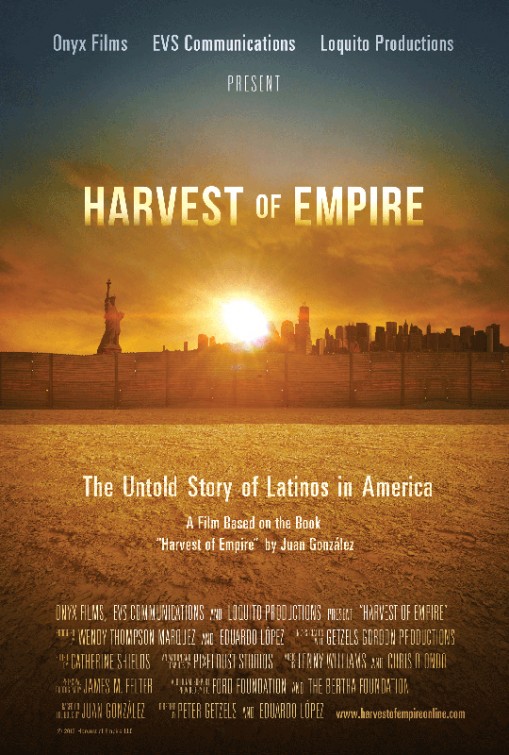 Harvest of Empire is one of the most important films to see and discuss this year.
At a time of heated and divisive debate over immigration, Harvest of Empire examines the direct connection between the long history of U.S. intervention in Latin America and the immigration crisis we face today. Based on the groundbreaking book by award-winning journalist Juan González, Harvest of Empire takes an unflinching look at the role that U.S. economic and military interests played in triggering an unprecedented wave of migration that is transforming our nation's cultural and economic landscape.
Harvest of Empire features present day immigrant stories, rarely seen archival material, as well as interviews with such respected figures as Nobel Peace Prize Laureate Rigoberta Menchú, the Reverend Jesse Jackson, ACLU Executive Director Anthony Romero, Pulitzer Prize-winning writer Junot Díaz, Mexican historian Dr. Lorenzo Meyer, journalists Maria Hinojosa and Geraldo Rivera, Grammy award-winning singer Luis Enrique, and poet Martín Espada.
Teaching for Change is pleased to partner with the producers to promote the theater showings and to encourage use of the film in the classroom. We are also compiling a list of companion classroom resources for the film.
Middle and high school classroom teachers
can receive a 25% discount.
Go to Third World Newsreel and enter TFCHarvest as a promo code.