Teaching for Change in 2019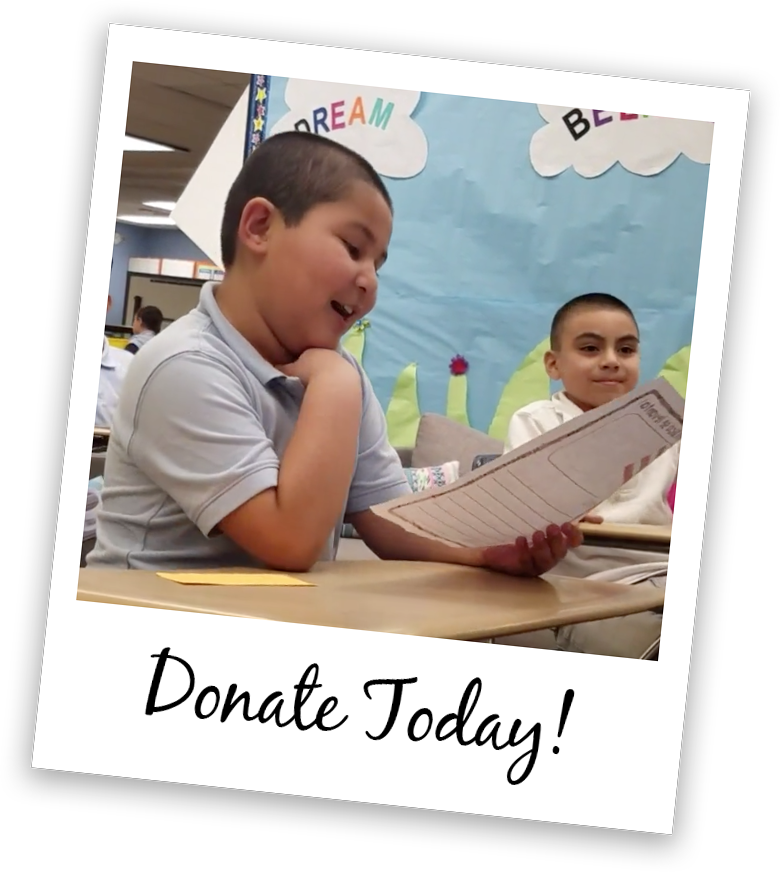 We are pleased to share selected highlights from Teaching for Change's work in 2019.
Our work is made possible by the ongoing support of allies like you. Help us deepen our impact by sharing these stories (as well as our resources for parents and teachers) as we continue building social justice, starting in the classroom.
Please make a donation to ensure that we can continue this work in 2020.
Download a PDF version of our 2019 highlights.
---
First Teach Central America Week a Success
Teaching for Change launched the first annual Teach Central America Week (October 7-13) to encourage and support teaching about Central America during Latinx Heritage Month. Hundreds of teachers from 33 states and the District of Columbia participated and used free resources for classroom teachers at TeachingCentralAmerica.org.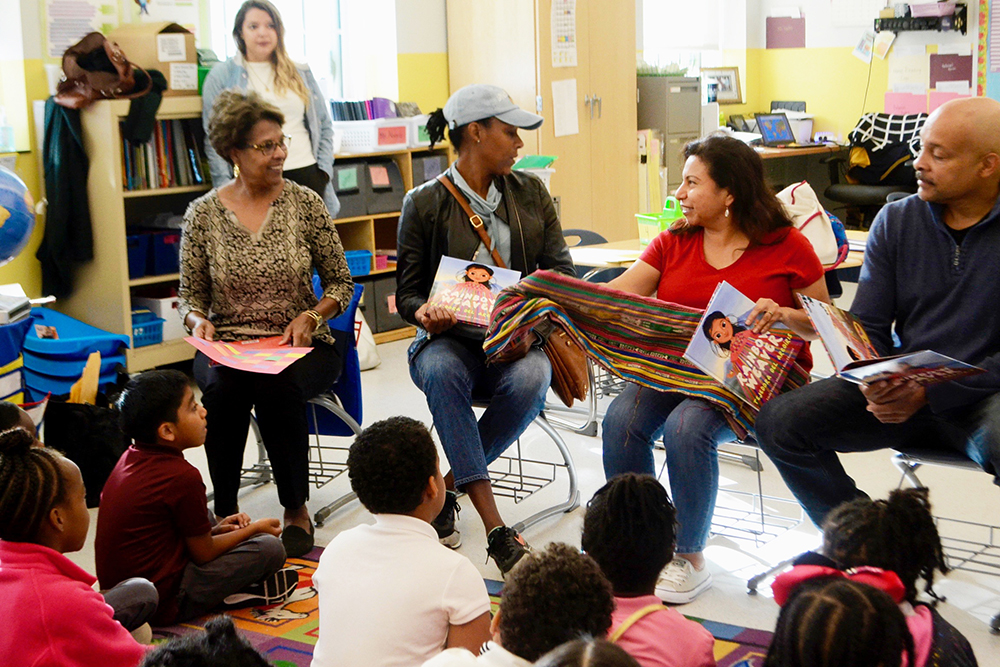 ---
Challenge Islamophobia Project Website Launched
We launched a new website for our Challenge Islamophobia Project to teach all of us to rethink what we know about Islamophobia. Seven lessons, available for free download at ChallengeIslamophobia.org, invite students to investigate Islamophobia as a form of racism born from empire.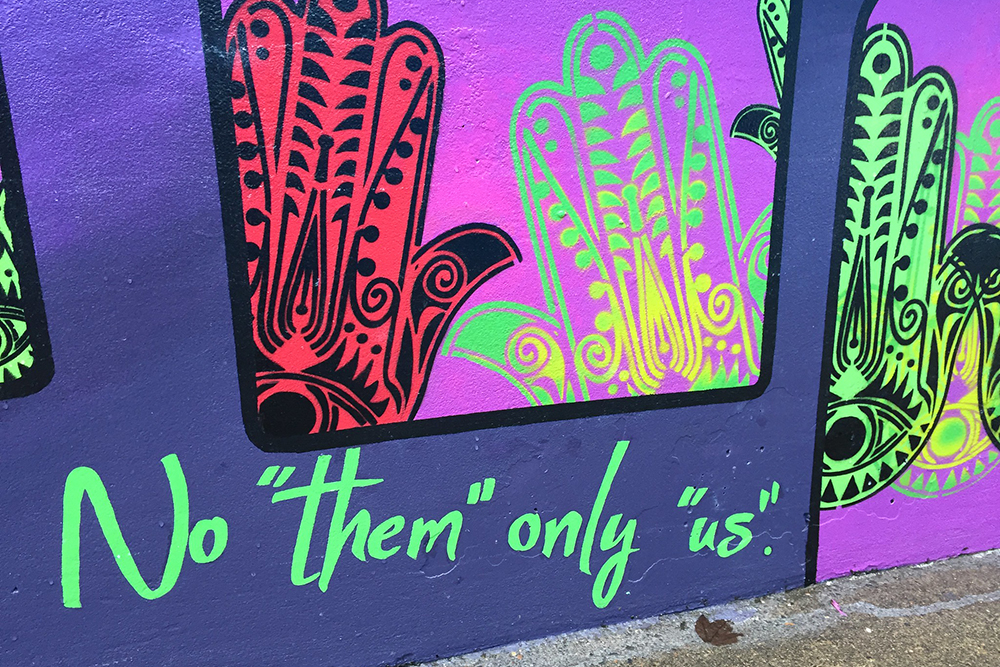 ---
Diversity in Children's Literature Graphic Reaches Across U.S.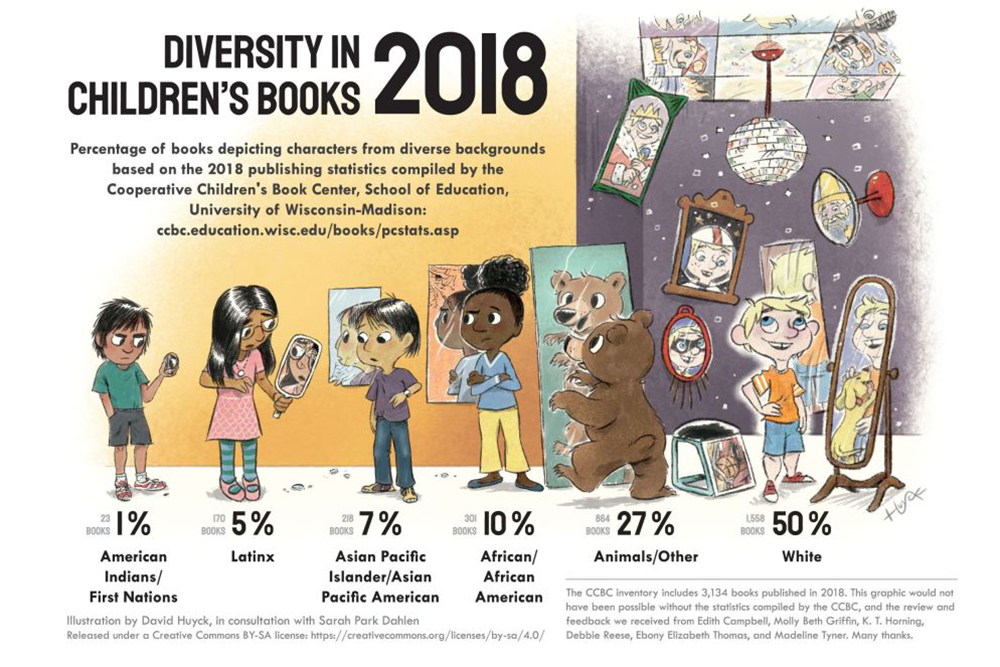 ---
100,000 Teachers Register to Uses People's History Lessons
Our Zinn Education Project (with Rethinking Schools) reached 100,000 teachers registered to use our people's history lessons. We also launched a campaign to Teach Climate Justice, offering 20+ free classroom-tested lessons, workshops for educators, and other resources.
---
Second Annual D.C. Area Black Lives Matter at School Week of Action
From February 4-8, 2019, Teaching for Change's D.C. Area Educators for Social Justice, D.C. area educators, and community members collaborated on the D.C. Area Black Lives Matter at School Week of Action. More than 400 pre-K to 12 teachers from D.C., Maryland, and Virginia participated.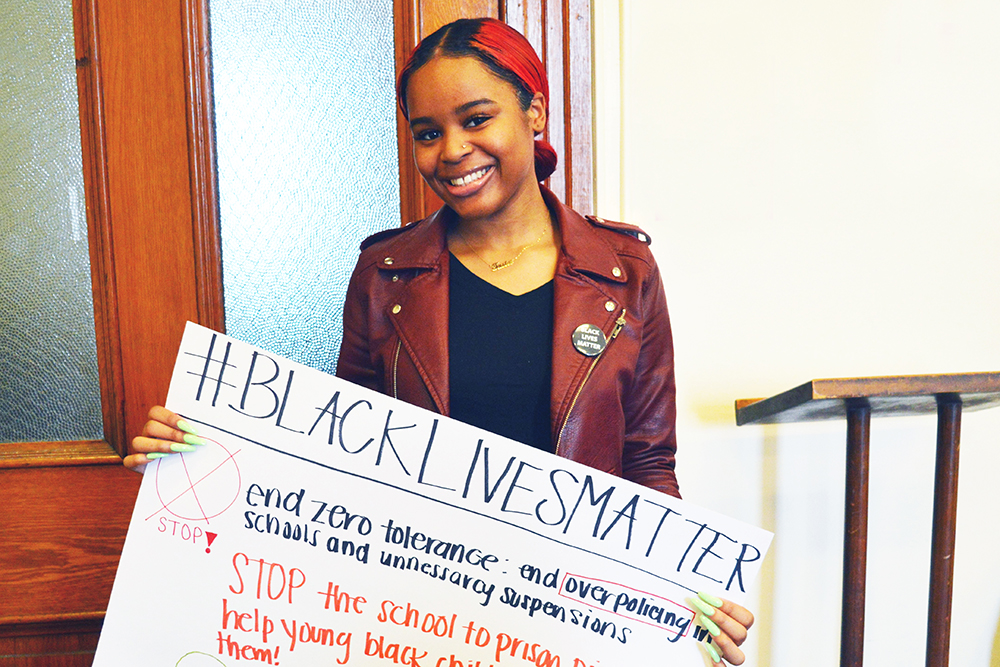 ---
Workshops for School Leaders in D.C. and Virginia
Teaching for Change developed and facilitated workshops for principals and other school leaders, including a workshop for every D.C. Public School leader during the annual district-wide Summer Leadership Institute, a Tellin' Stories Race, Equity, and Family Engagement Summer Institute for principals, and workshops for Arlington Public Schools and Alexandria City Public Schools.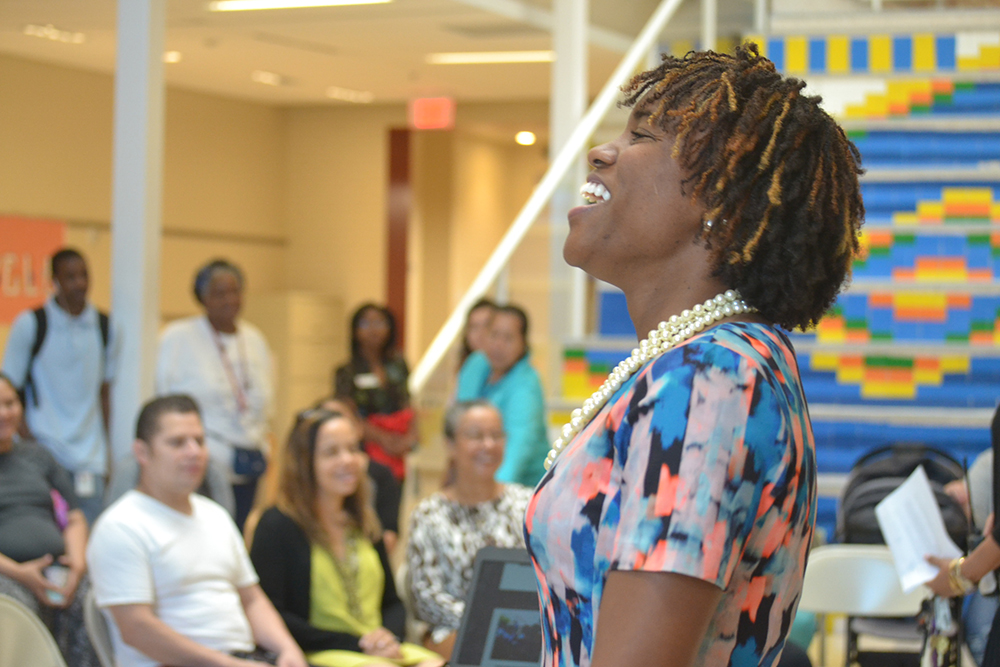 ---
Indigenous Peoples' Day and Reconstruction Teach-Ins
Teaching for Change collaborated with the National Museum of the American Indian for Indigenous Peoples' Day Curriculum Teach-Ins in New York City and Washington, D.C., reaching hundreds of teachers. We also organized Reconstruction Teach-Ins through our Zinn Education Project in collaboration with Howard University in D.C. and Southern Echo in Mississippi.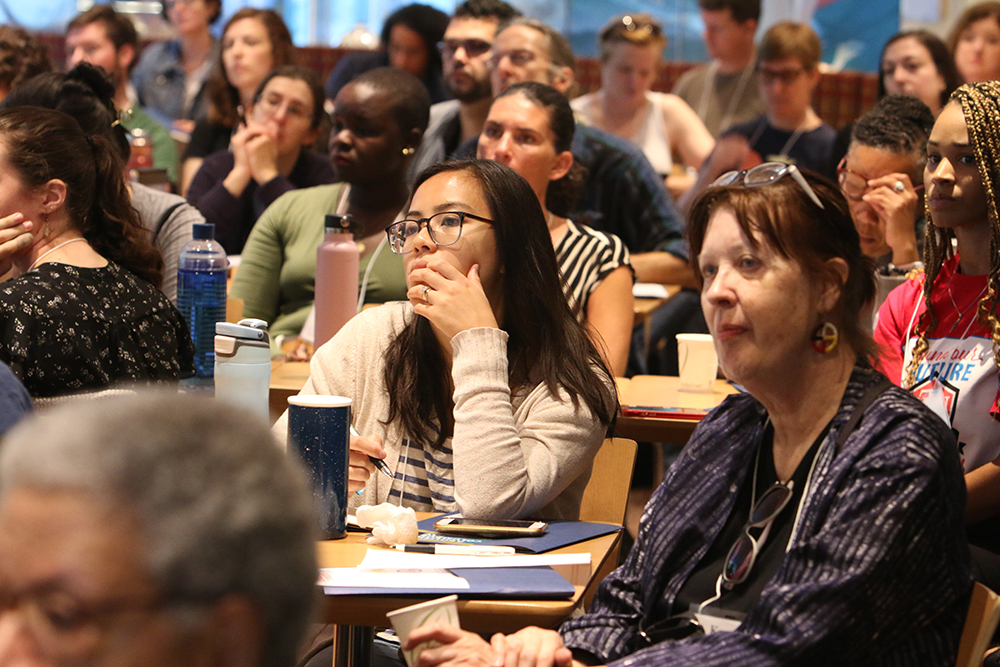 ---
D.C. Area Educators for Social Justice Teacher Working Groups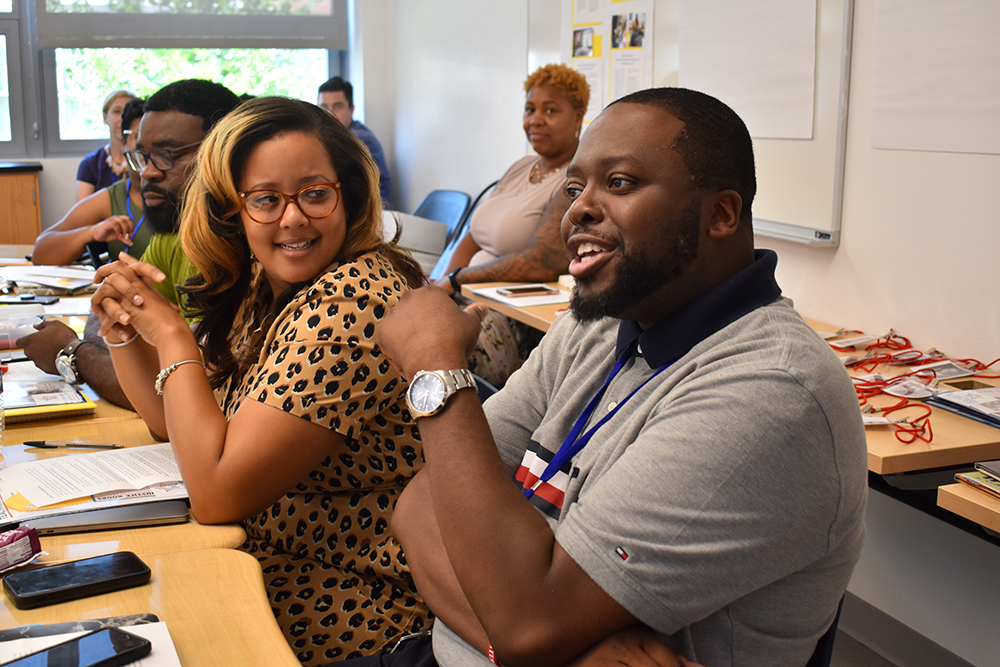 ---
NEH Funds Second Institute on the Civil Rights Movement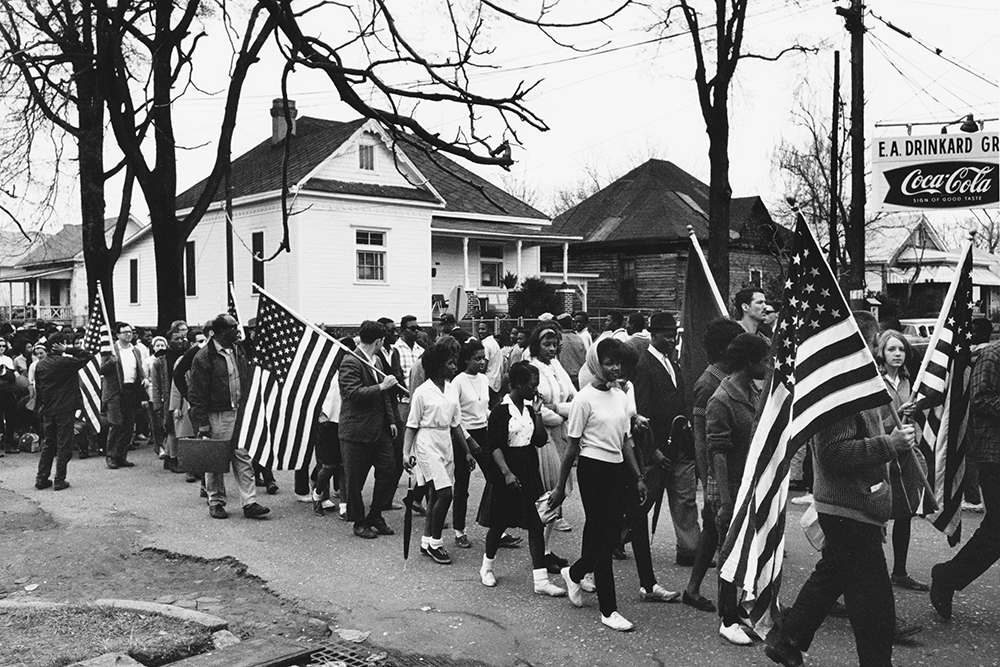 ---
Stories Added to the Howard Zinn Website
---
Virginia Interscholastic Association Project Grows
The Virginia Interscholastic Association (VIA) website (hosted by Teaching for Change) research and dissemination made great strides in 2019. A team was formed among scholars across various institutions to document and share the history of the VIA. They presented their work at two national conferences, Association for the Study of African American Life and History (ASALH) and American Educational Studies Association (AESA). Read more.
---
Two Key Educators Join Teaching for Change Board
The Teaching for Change board and staff are pleased to welcome Nancy Raquel Mirabal and Tiffany Mitchell Patterson to the board of directors. Both of them have been long-time allies of the organization and will now bring their invaluable expertise to the strategic planning and governance of Teaching for Change. Nancy is a historian with expertise in Latinx and Afro-diasporic studies, and Tiffany is a teacher educator with a focus on secondary social studies instruction. Read more.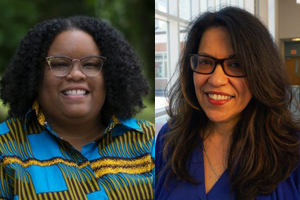 ---
In the News
An essay by Teaching for Change associate director and Tellin' Stories Project director Allyson Criner Brown was published in Lisa Delpit's Teaching when the World is on Fire and our Tellin' Stories parent organizing project was featured in You, Your Child, and School: Navigate Your Way to the Best Education.
Teaching for Change was featured in articles for Smithsonian, Duke Today, Association for Supervision and Curriculum Development, Institute for Educational Leadership, The Johns Hopkins Newsletter, We Act Radio, and The DC Line.
The Zinn Education Project was featured in New York Times, Ensia, NBC News, Newsela, Teen Vogue, and more.
---
In Memory
In 2019, many people who fought for freedom and informed our work passed away. These include Unita Blackwell, John Conyers, Frances Crowe, Rep. Elijah Cummings, Jean Fairfax, William Greider, Noel Ignatiev, Charles Jones,  William Loren Katz, Judge Damon Keith, Andrea Levy, Paule Marshall, Toni Morrison, Manfred Max-Neef, Jessye Norman, Jack O'Dell, John O'Neil of the Free Southern Theater, Vivian Gussin Paley, John Singleton, Jean Wiley, and more.
We will continue to walk in their footsteps to create a world with peace and justice.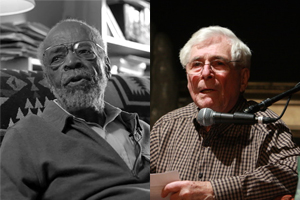 ---