Hoodies Up! #BlackLivesMatter in the Classroom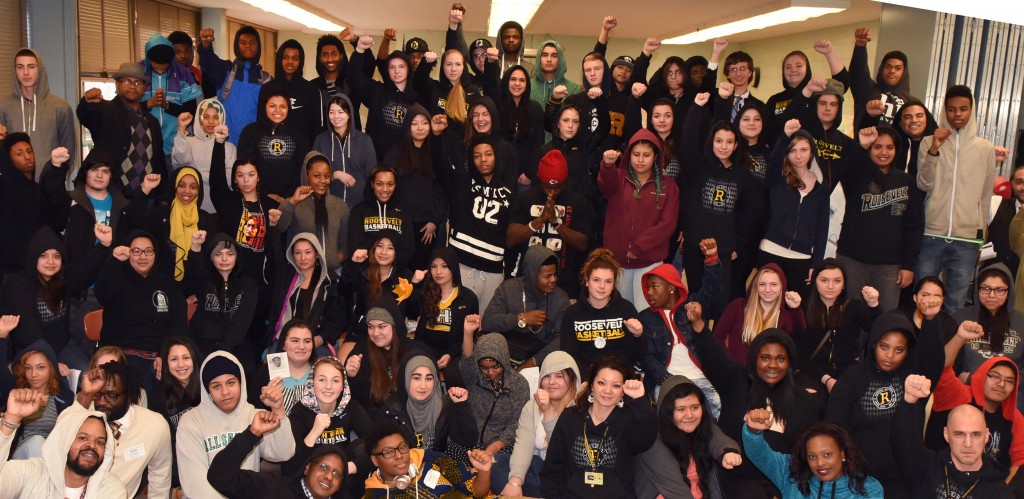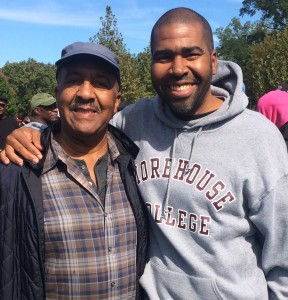 On February 5, 2016, Julian Hipkins III of Teaching for Change participated in a Skype video conference with students in the Mock Trial classes at Roosevelt High School in Portland, Oregon.
Hipkins joined a number of educators, activists and community organizers who spoke with students about racism, inequality, and resistance.
The event was part of "Hoodies-Up Day," organized by students to seek solidarity in their stand to end systemic racism and racial profiling.
Students and staff wore hoodies in honor of Trayvon Martin, who would have been twenty-one years old on the day of conference.
Hipkins shared his experiences at the Million Man March in 1995 and 2005.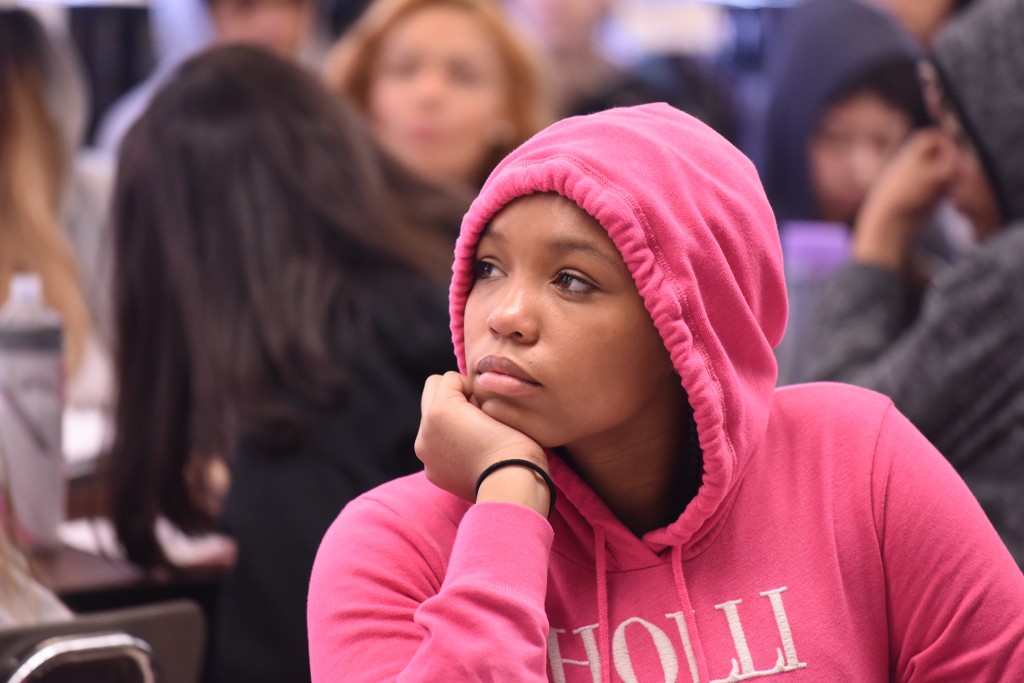 Leading up to the event, students created projects to address injustice in their communities.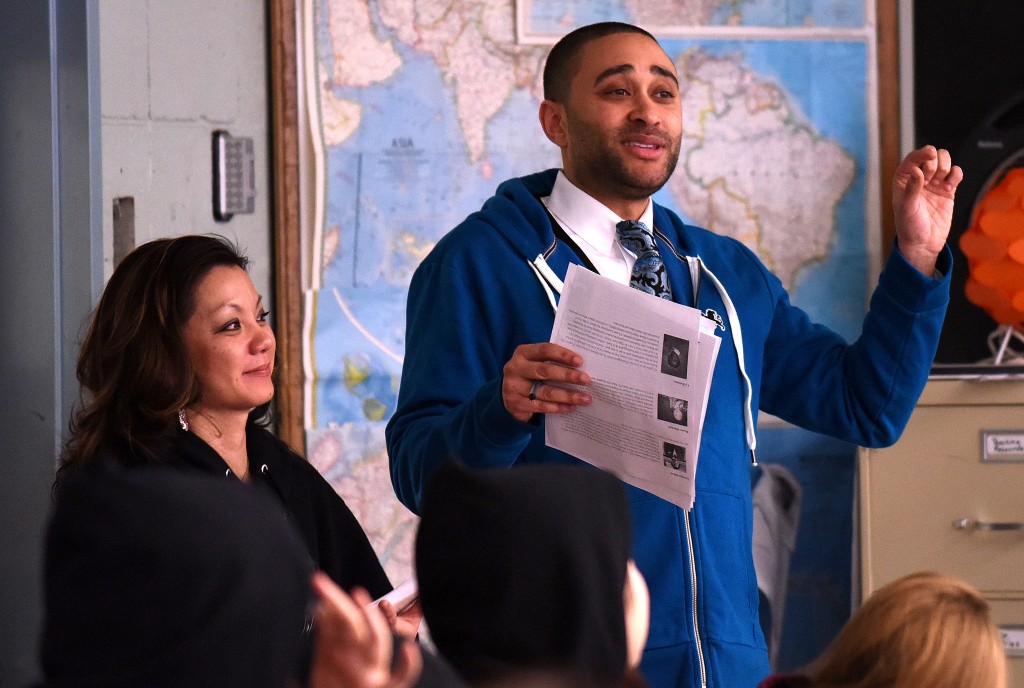 High school teacher Moé Yonamine (in photo above, left) explains,
As more than 120 students leaned in hungry to take in the panelists' every word, Miley (a sophomore) said, "This is just the beginning. We're never going to forget this day."
To the media, the students had a strong message. "A hoodie doesn't define me," said TJ, signaling his resistance to the prejudice and discrimination he sees around him. "Know the person under the hood," echoed Carter, demanding the world to see the humanity in the child that Trayvon was.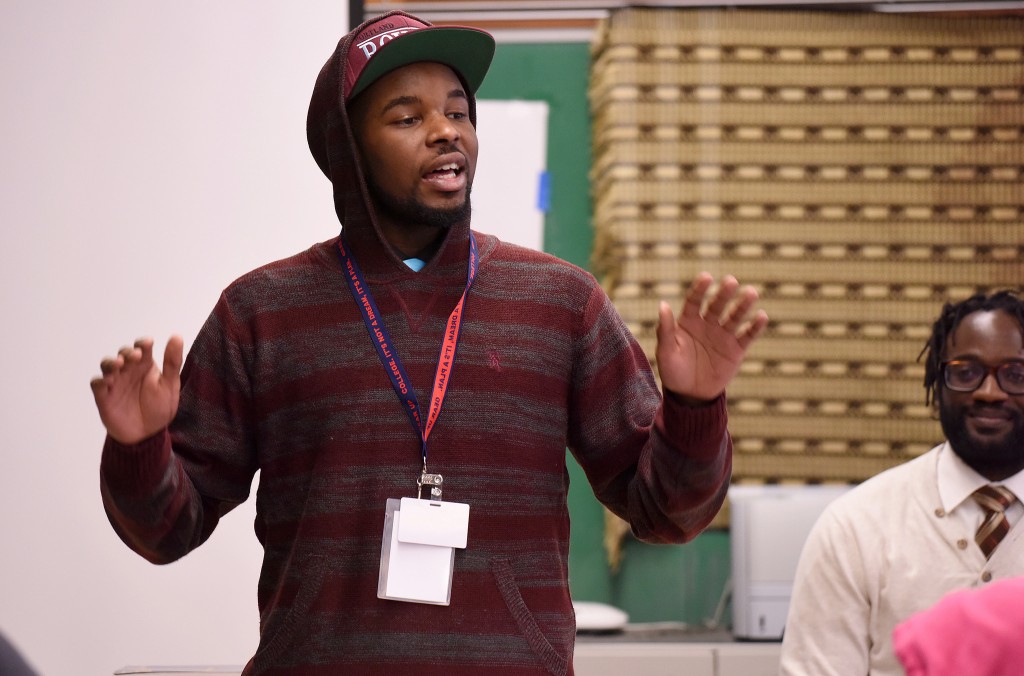 Roosevelt's Mock Trial students hope that this will be the first of many events where they as youth will be central in the vision and action for the changes they want in our community and society.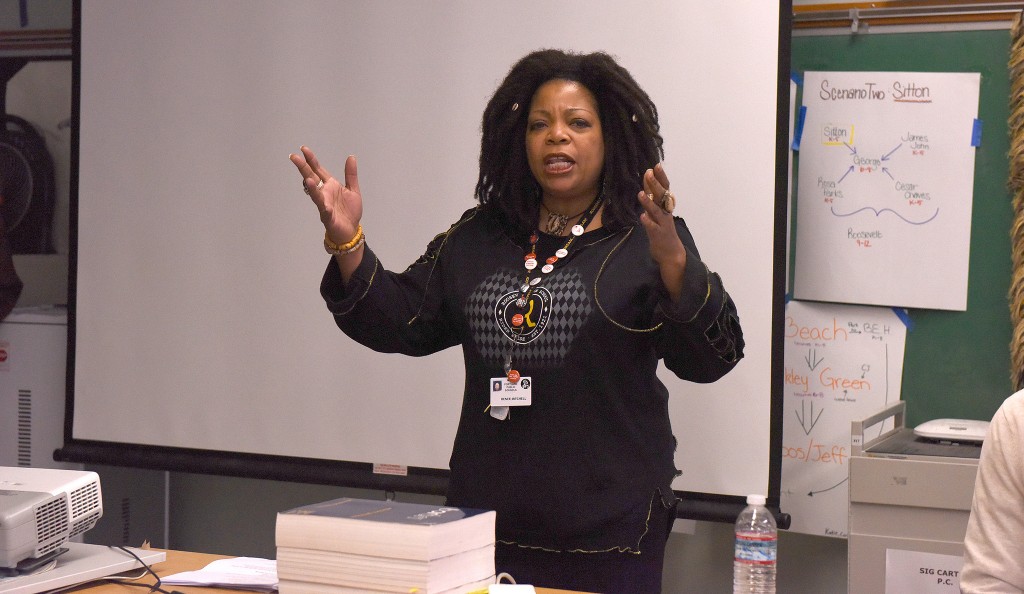 Continue reading about the preparations and next steps in an article by Yonamine at the Rethinking Schools blog.
Photos courtesy of Portland Public Schools. More photos here. 
Find resources for teaching about #BlackLivesMatter.