Inclusive Efforts Transform Relationships Between Parent Leaders in Alexandria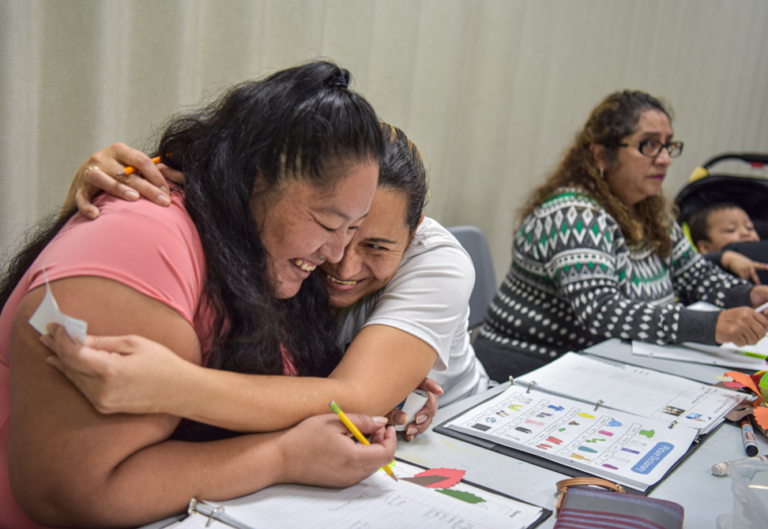 December 2019
Schools across the Washington, D.C., area and nationwide are grappling with issues around gentrification, racism, and classism, not just in the classroom – in family engagement. These forces greatly influence relationship and power dynamics between families, particularly along divisions of race and family income.
For more than five years, Teaching for Change has gained attention for developing strategies to address inequity in family engagement and parent organizations (see our Equity in Parent Organizations recommendations and resource page). One lesson that we have learned in this journey is that school communities should recognize and celebrate the milestones and progress (small and large) they achieve on the path towards greater equity and inclusiveness.
In articles for the Washington Post and local Alexandria publication Zebra, Mount Vernon Community School (Alexandria City Public Schools, Va.), located just outside of Washington, D.C., was recognized recently for making progress within its parent community.
From the Washington Post:
"Parents need to be bilingual, too, they need to be friends, too, in this country," said Rosa Landeros, who helped establish From Neighbors to Friends at Mount Vernon. "Programs like ours create a strong community where everybody feels welcome, no matter where you are, what language you speak, what race you are."
Maureen McNulty, Vice President of Programs for the Alexandria Parent-Teacher Association Council (PTAC) is also quoted in the Washington Post article, and she shared more insight behind the story with Teaching for Change. She is a current executive board member and former president of the Mount Vernon Community School PTA.
"Our school community's language classes & partners program enabled us to build connections between our Spanish and English speaking parents. And by forming these relationships while learning a new language, parents have felt welcomed and included in their school community," McNulty said.
In November 2019, McNulty participated in a workshop titled "Gentrification, PTOs, and Our Families: Pursuing Equity in Family Engagement" led by Teaching for Change alongside a dozen ACPS parent leaders and family engagement staff.  During the workshop, participants learned how race and class dynamics can shape parent interactions with each other and with schools, and they used key lessons learned from Teaching for Change's work in gentrifying schools in D.C. to analyze challenges and opportunities for their schools in Alexandria.
PTAs and similar types of parent organizations can be vehicles for inclusiveness or for deeper inequity. To assist school communities in working towards equity and inclusiveness, Teaching for Change developed a Parent Organization Equity and Inclusion Tool – "DOs" and "DON'Ts" for parent leaders –available in English and Spanish on our resource page.
Posted: February 21, 2020