2018 Indigenous People's Day Curriculum Teach-In
All education happens on indigenous lands. – Dr. Sarah Shear, Keynote Speaker
On September 8, the National Museum of the American Indian (NMAI), Teaching for Change, and D.C. Area Educators for Social Justice organized an Indigenous People's Curriculum Day and Teach-In that brought together more than 100 educators from the D.C. area (and a few from across the country) to share curriculum ideas and strategies for how to teach students about Indigenous People's history and life today.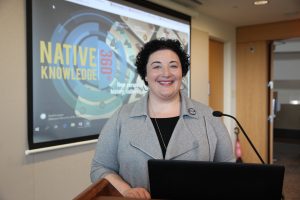 The day began with a keynote address by Dr. Sarah B. Shear of Penn State University, Altoona. Dr. Shear presented her research which examined how indigenous peoples and settler colonialism issues are addressed in state social studies standards, textbooks, and teacher education programs. She found that 87% of state standards only include indigenous people in a pre-1900 context. Attendees noted some key takeaways from the session:
I learned a lot of sobering statistics on the lack of correct representation in state standards. This experience gave me new ways to re-frame and rethink teaching topics such as tribal sovereignty.
The curriculum perpetuates the invisibility of indigenous people.
We teach on indigenous lands. . . Remember that!
Following the keynote, educators moved into workshop sessions where they explored classroom resources from NMAI's Native Knowledge 360 ,the Zinn Education Project, and more. The workshops included:
Building Critical Literacy in Your Classroom: American Indian Children's Literature
What Does it Mean to Remove a People?
Inspiring Civic Engagement: Engaging Students Through Facilitated Dialogue
'Don't Take Our Voices Away': A Role Play on the Indigenous Peoples' Global Summit on Climate Change
Teaching About Indigenous Women in an Elementary Classroom
Nation to Nation: Contextualizing Treaties and Telling More Complete Narratives
The Abolish Columbus Day Campaign
Resources shared during each session are listed below.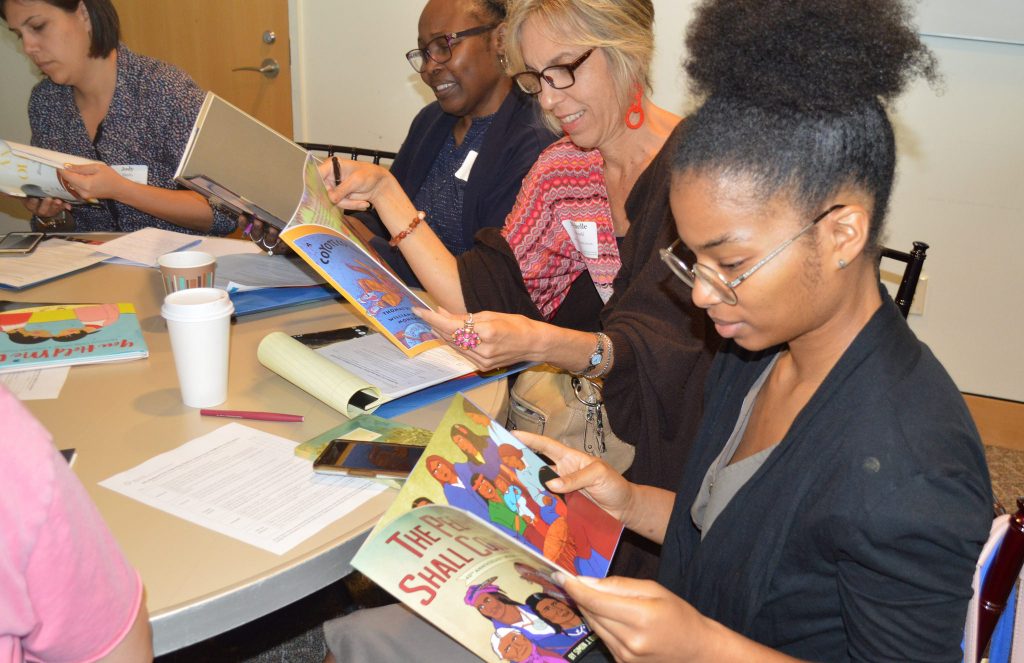 Participants shared their feedback on the teach-in. Here are just a few of their comments on what they learned:
Great introduction to more books featuring American Indians. Helpful rubric through which to examine Native American literature (all literature, really).
I learned new ways of talking about Indigenous peoples. I loved thinking about putting Tribal governance in civics education.
The website Native Knowledge 360 and materials will be fantastic to use with visual learners.
Indigenous peoples throughout the world are on the front lines of climate change — it is a lived experience for them. Rich nations need to support climate change refugees with actions.
I'm empowered to understand and review current standards and work in schools that uplift Native current and past histories.
Learning about Indigenous women changemakers can inspire students to be changemakers themselves. We need to teach students about Indigenous people today.
I learned how to impart content via an art activity like the "maze" book.
I gained some wonderful methodologies for instruction about treaties and the nation-to-nation relationship in the US.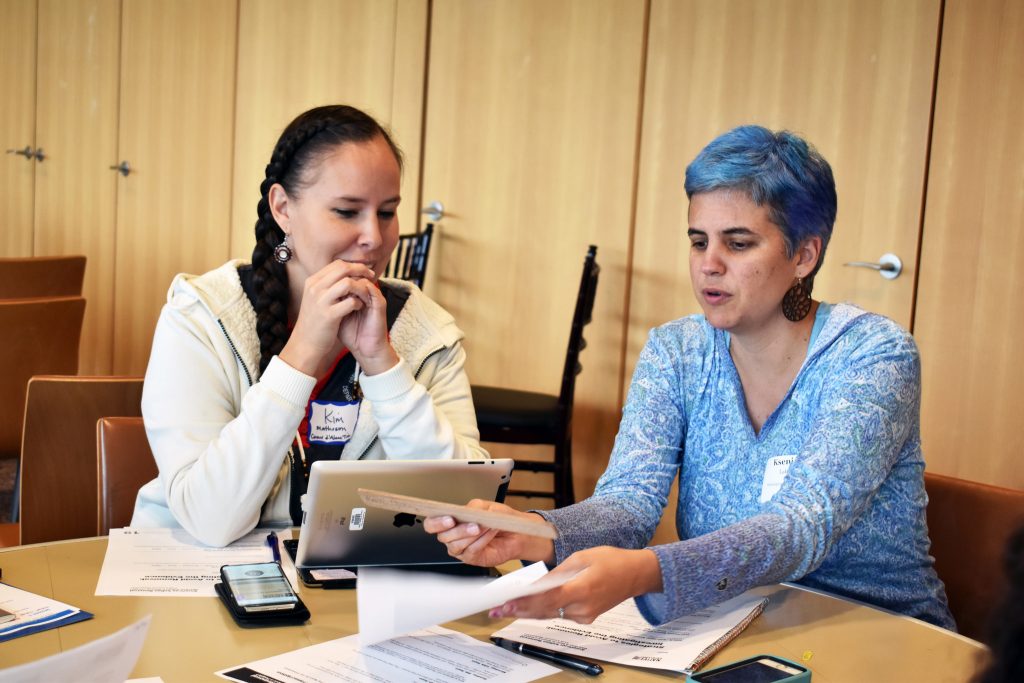 Participants also shared how they plan to use the information they gained during the teach-in.
The resources really excite me and make me feel empowered to bring high-quality instruction into my 4th grade classroom.
I will begin to transform the content I expose my students to so they can see more of themselves in the curriculum.
I plan to incorporate this information into my lessons and be more mindful and intentional about how I frame things in classrooms.
I will incorporate Indigenous subjects into my class and teach students about Tribal governance.
Develop and draft curriculum for students in primary school surrounding Indigenous people as a focal point in the fight against fossil fuels.
Since the teach-in, educators have planned field trips to the museum with their students, incorporated the resources they learned about into their lessons, and shared the lessons with other teachers at their schools.
Save the date for next year's teach-in, which is tentatively scheduled to take place on September 7, 2019!

Resources for Your Classroom

Below find resources shared at the Indigenous People's Day Curriculum Teach-In.
---
---
---
---
---
---
---
---
For additional teaching resources, see the NMAI's Native Knowledge 360 website and the Zinn Education Project.
Posted: September 19, 2018