Junius Williams on Public School Reform: The New Inequality in Education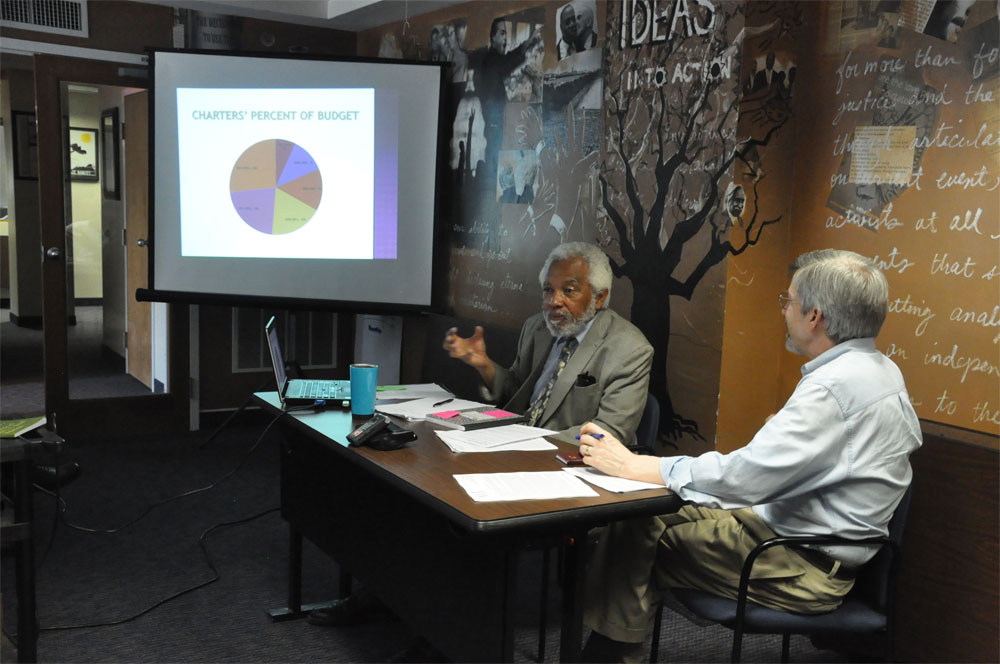 Public school reform "is more than just a civil rights issue. It is a blueprint for control of resources in urban communities."
– Junius Williams
On June 12, the Institute for Policy Studies and Teaching for Change co-hosted a presentation by lawyer and community organizer Junius Williams on the challenges and next steps for those confronting public school reform in their own communities. Here are some of the stories and analysis he shared.
This spring, a coalition of parents, teachers and administrators rallied outside Roseville Avenue Elementary School to protest the school's slated closing at the end of the academic year. Roseville Avenue School, in Newark, New Jersey, is housed in a 130 year-old building.  It has no gym, no auditorium, and no air conditioning. In the past three years, critical teaching positions at Roseville were cut, including a lead science teacher and a bi-lingual teacher. Despite persistent challenges of high student turnover and limited funds, state superintendent Cami Anderson named one of the top eight high performing/high growth schools in New Jersey in 2012. Just one year later, the school was set to close on the purported basis of poor academic performance and under-enrollment. But parents strongly support the neighborhood school, which has a small, supportive staff that works closely to determine educational needs of the community
Roseville's predicament mirrors the dire circumstances facing public city schools across the country. Public schools in cities are being systematically consolidated or closed, and funding is increasingly directed toward privately operated charter schools. This trend in urban school reform is what Junius Williams calls a "blueprint for control of resources" in urban neighborhoods.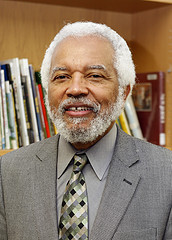 Williams directs the Abbott Leadership Institute at Rutgers University, Newark, where he teaches courses in organizing and political advocacy to educators and parents. Through teaching and coalition-building, Williams works to increase the community voice in the conversation around school reform, so that the specific needs of each school's community, like that of Roseville, can be adequately met.
Parent, teacher, and student organizers are up against a powerful adversary—corporations and, oftentimes, the politicians to whom they have connections.  Williams shed light on the complexities of Newark's school system, which has been under state control for years.  In 2010, Newark schools received a high-profile, $100 million donation from Facebook founder Mark Zuckerberg. The largest allocations of the money have been made for charter schools, merit pay for teachers, and past due teacher salary increases.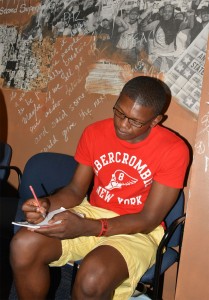 Williams explained that charter schools are benefitting from new school construction, while school construction for regular public schools is virtually at a complete standstill. Currently, three new charter schools are a part of a mixed use commercial construction project, combined with retail stores and housing for teachers, with great tax benefits for the developer. As Howard University School of Education Dean stated in a recent article, "urban school reform is really about land development (not the kids)." The present brand of school reform serves the interests of economic development and gentrification, not those of students, parents and teachers directly impacted by widespread school closings.
For the priorities in public education to shift toward effectively meeting community needs, community voices will need to grow louder and clearer, and policy will have no choice but to respond. Roseville's coalition was successful, and the school will remain open next year.
Williams' talk brought parents, teachers, organizers, academics and students together to discuss the challenges facing public education today. We need more events like these, connecting students, educators and organizers who are working on the ground to bring community voices to the forefront of the school reform conversation.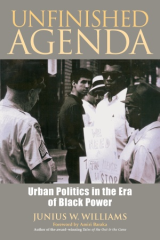 In January 2014, Junius Williams is releasing a book titled Unfinished Agenda: Urban Politics in the Era of Black Power.
Listen to the presentation on the Community Audio Internet Archive.
By Annie Preston, Summer 2013 Truman Fellow with Teaching for Change